This post is all about (and for) my dear husband, Chad.  I really wanted to take a moment to let him know how much I appreciate him; his patience, his willingness, his kindness, and his knack for jumping in and doing the dishes just when I need it most.
A few other bloggers are also honoring their significant other and I hope you will take a moment and stop by their blogs…  I love seeing pictures of my favorite bloggers hubbies!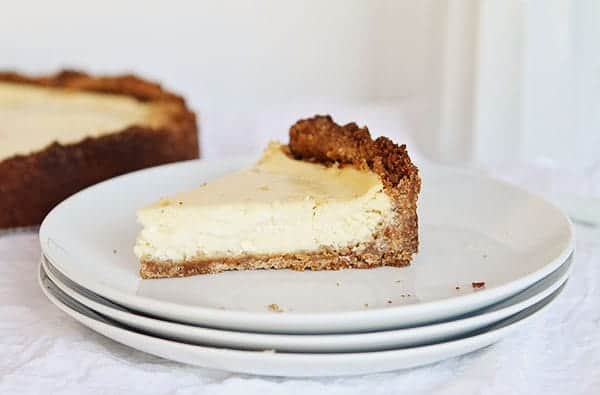 Chad took a few minutes to answer some questions I had for him.  These are me asking him, so when I say "my" I am referring to me.  And as you will be able to tell, my sweet husband is a man of few words. 🙂
What is my favorite blog? I have no idea.  i am baker?
What is my favorite prop? Cake stands.
What is the weirdest thing you have seen me do for a blog post? One time you made 50 cakes in 30 days.
If you had a blog what would it be called? Gardener Hunter Dad
What do you do for a living and what are you hobbies? I am a Project Manager for a construction company.  My hobbies are hunting, gardening, fishing rod building, and hanging out with my kids.
Bonus Question:
Who does the dishes?  We both do.
Note from Amanda:  No, my blog is not my favorite blog.  He is right, I love cake stands.  I did 50 cakes in 30 days for my book!  It was an insane time!  Chad is an amazing gardener , fisherman and hunter. Our home displays many of his mounts. (2 Elk, Bear and a Buffalo)  He works a lot, and is really good at what he does!  He even manages to sell custom fishing rods on the side.  But best of all, he is always willing to help with the dishes!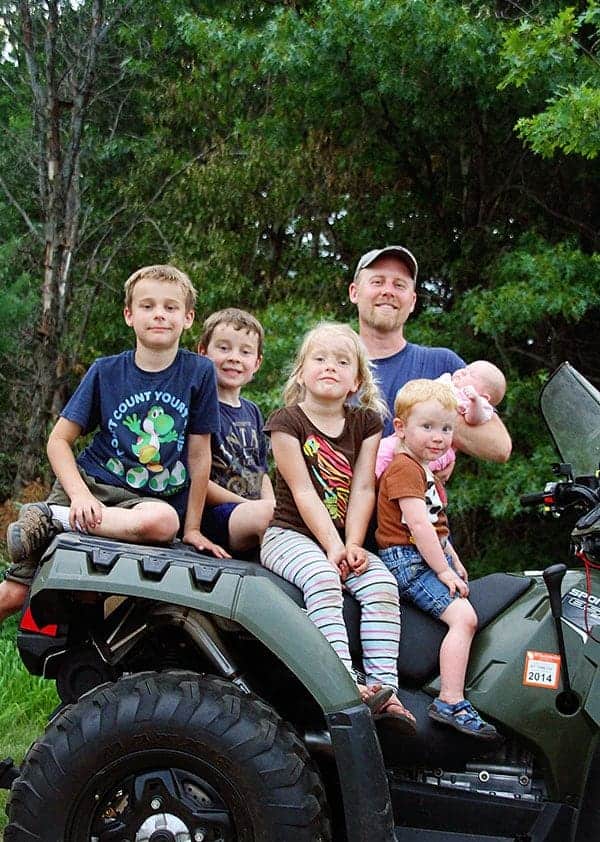 I chose this picture of Chad because I think it represents him well.  He is outside and spending time with his kids!
And now on to the fun part… dessert!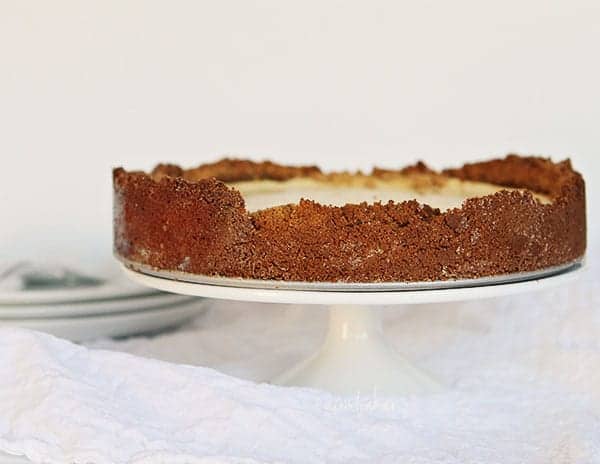 One of Chads favorite desserts is Cheesecake.  Not just any old cheesecake, but cheesecake with a BIG EXTRA THICK crust.  The more crust the better.
Just look at the cheesecake to crust ratio!
So while I am sharing this recipe with you, I want you to know that you are welcome to halve the crust ingredients to achieve a more, um, normal cheesecake.
I have a fun little surprise that I want to share with you!  While preparing the springform pan for the crust I spread a fairly thick layer of cold butter over the bottom, and it ended up just slightly caramelizing the very bottom of the crust.  The added texture and sweetness was amazing!  If you are making this for your family and dont mind using them as guinea pigs, I hope you will give it a try! 😉
Please stop by these other blogs and meet the men behind the blogger.  You get to see a picture and find out what these bloggers hubbies like to eat best!
Also check out out Pinterest Board … its full of Man-pleasin food!
Lauren from Keep It Sweet Desserts made M&M Kit Kat Cake
Rachel from Rachel Cooks made Whole Wheat Chocolate Chip Cookies
Shanna from Pineapple & Coconut made Best Ever Chicken Enchiladas
Meaghan from The Decorated Cookie made Homemade SpaghettiOs
Amy from Very Culinary shared a Fabulous Video!
Liz from The Lemon Bowl made Lebanese Meat Pies (Sfeehas)
Cassie from Bake Your Day made Something Fabulous
Erin from The Law Students Wife made Chicken Stir Fry with Thai Peanut Sauce
Heather from Sugar Dish Me made Bourbon Apple Shortcakes
Dorothy from Crazy For Crust made Pretzel Toffee Peanut Butter Cookies
Lauren from Climbing Grier Mountain shared At the Table with Mr. B
Tanya from Lemons for Lulu made Something Fabulous
Erin from Texanerin Baking made Healthier New York Times Chocolate Chip Cookies
Jen from Jens Favorite Cookies made Chocolate Pudding
Jamie from Thrifty Veggie Mama made Something Fabulous
Diane from Created By Diane made Rocky Road Cookie
*********Eye break!  So much awesomeness here!*********
Nikki from Seeded at the Table made Oatmeal Cream Pie Ice Cream Sandwiches
Meagan fron A Zesty Bite made Something Fabulous
Taylor from Greens & Chocolate  made Something Fabulous
Kristy from Sweet Treats & More made Something Fabulous
Lauren from Healthy. Delicious. made  Something Fabulous
Erin from Dinners, Dishes, and Desserts shared a Round up of Hubbies Favorites
Rachel from Set the Table made Mexican Chocolate Shake
Julie from Julie's Eats and Treats made Something Fabulous
Stefani from Cupcake Project made Graham Cracker Waffle Cones
Katerina from Diethood made Something Fabulous
Betsy from Java Cupcake made Something Fabulous
Kimberly from The Daring Gourmet made French Almond Cake