I just tried this beautiful Coffee Cream Cake from The Pioneer Woman's new book!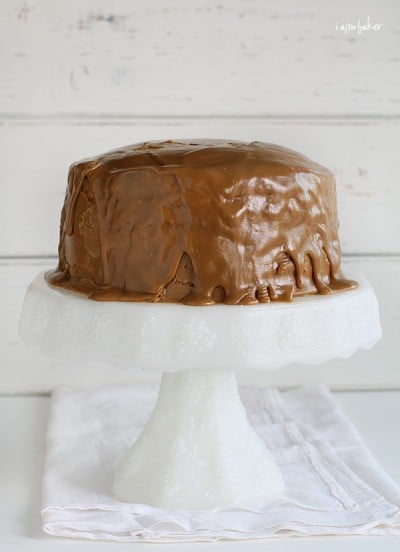 Coffee Cream Cake
I am baking in my kitchen.  She is at home in her kitchen.  So why do I feel like she is right there with me? It's just how magical her new cookbook is! This cake is 4 magical layers of coffee cake, cream cheese whipped cream (AMAZING), and coffee frosting. COFFEE FROSTING! Is your mouth watering like mine is?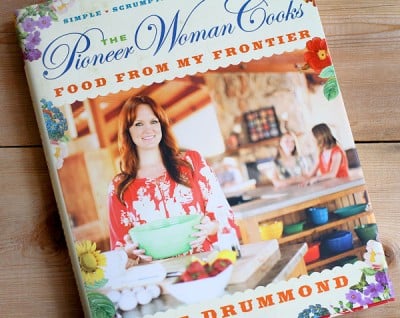 Not only is it beautiful and amazing, its personal.  She has found a way to totally engage her reader and make them feel like they are right there with her.
Well, you know I just had to make a cake.  The Coffee Cream Cake called my name!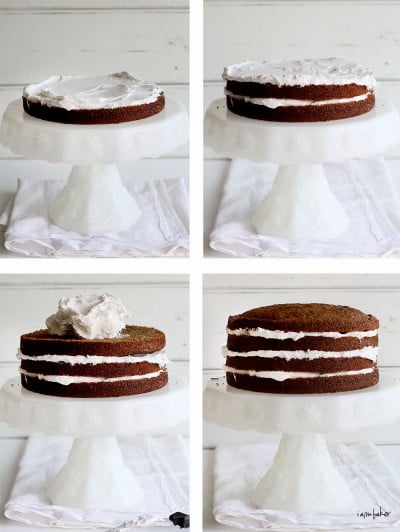 In the book, she has a recipe for the whipped cream frosting (in between the layers) as well as the mouth-watering coffee frosting that I slowly drizzled on the outside.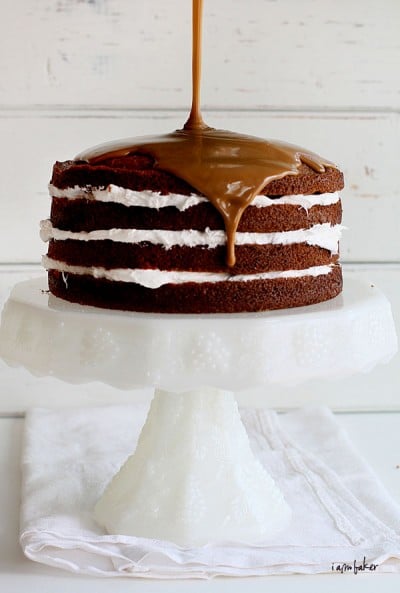 Then right in my mouth.  Sorry.  I couldn't help it.  I mean, it's coffee frosting.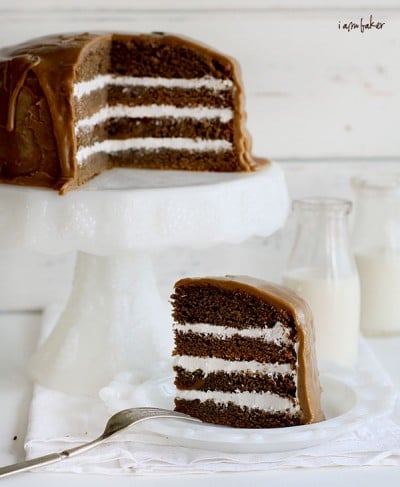 I gotta tell you, this cake is scrumptious.
Enticing.
Delightful.
I hope you get the book so you can make it too!
But don't tell your family or friends.  Then they will just want a piece and that will lead to sharing that we just can't have that.
And be sure to have some cold milk on hand… it's the perfect compliment to this darling cake!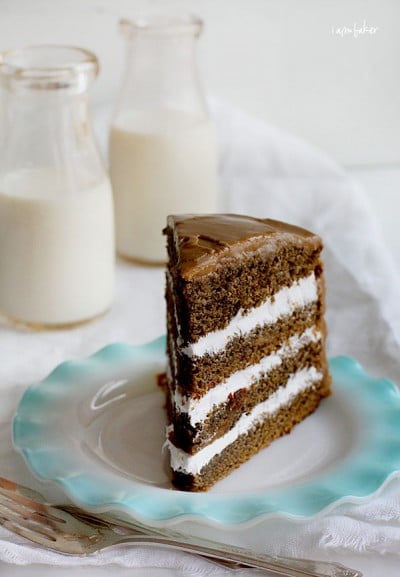 This is one seriously irresistible coffee cream cake recipe that I will be making again and again!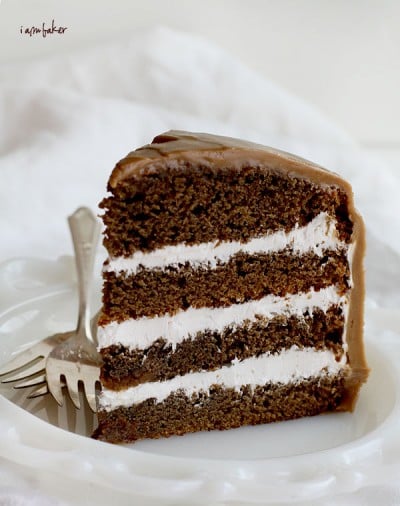 The Pioneer Women's Coffee Cake (slightly adapted)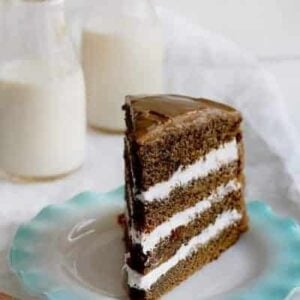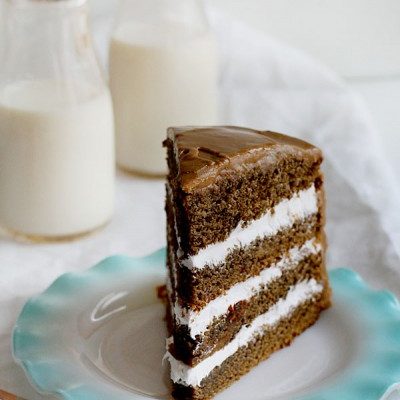 Coffee Cream Cake
Keyword:
cake, chocolate cake, coffee cake
Ingredients
Cake
1

cup

(2 sticks, 226g) unsalted butter

2

tbsp.

instant coffee

1

cup

(237g) boiling water

2

cups

(256g) all purpose flour

2

cups

(400g) granulated sugar

1/4

tsp.

salt

2

tsp.

baking soda

1/2

cup

(120g) buttermilk

2

large eggs

room temperature

1

tbsp.

vanilla
Whipped Cream Cheese Filling
1

eight ounce package cream cheese

1

cup

(128g) confectioners sugar

1

cup

(238g) heavy cream
Coffee Icing
3/4

cup

unsalted butter

1

tbsp.

instant coffee crystals

1/4

cup

half and half

4

cups

(512g) confectioners sugar

2

tsp.

vanilla extract
Instructions
Cake
Preheat oven to 350°F.

Start by melting the butter in a saucepan on the stove. Once the butter is melted, add in the instant coffee. Pour in the boiling water and remove from heat. Whisk until fully combined and then set aside.

In a large bowl, add flour, sugar, salt, and baking soda. Pour butter mixture over and whisk together.

In separate bowl mix buttermilk, eggs, and vanilla. Pour over batter and whisk until fully combined.

Prepare pans. I used two 8in rounds. Pour batter into pans and cook for 16-22 minutes or until an inserted toothpick is removed clean.

Let the cakes cool to room temperature then cut them each in half, creating four layers instead of two. You may need to level the cakes slightly if there is a large dome.

Eat the scraps immediately, and tell no one.

I then placed all the layers in the freezer for two hours.
Whipped Cream Cheese Filling
Add cream cheese to stand mixer with paddle attachment.

Add in confectioners sugar and heavy cream and mix until light and fluffy. Transfer to a bowl and clean mixing bowl.
Coffee Icing
Melt butter on medium-low heat in a medium saucepan and then add the instant coffee.

Whisk in half and half and turn off heat.

Add in confectioners sugar and vanilla and whisk until there are no lumps. Let stand for 5 minutes.

To assemble cakes, place one layer on cake stand and cover in whipped cream cheese frosting. Place another layer and add more frosting. Continue until all four layers are in place.

Drizzle coffee icing over the top and allow it to spill over the sides.
The recipe in the book is a slight variation of the recipe on Miss Ree's site. Hope you love this Coffee Cream Cake as much as we do!