Cookies and Cream Puppy Chow is an addicting sweet snack for humans made with chocolate, Rice Chex cereal, and Oreo cookies, sprinkled with confectioners' sugar. It gives you all of the flavors of Oreo cookies in a fun-to-eat treat! These are also called Muddy Buddies, Reindeer Munch, Monkey Munch, Doggy Bags, and so many more. This awesome treat is no-bake, making it easy to mix together and enjoy! I also have the classic flavors of Puppy Chow that everybody loves.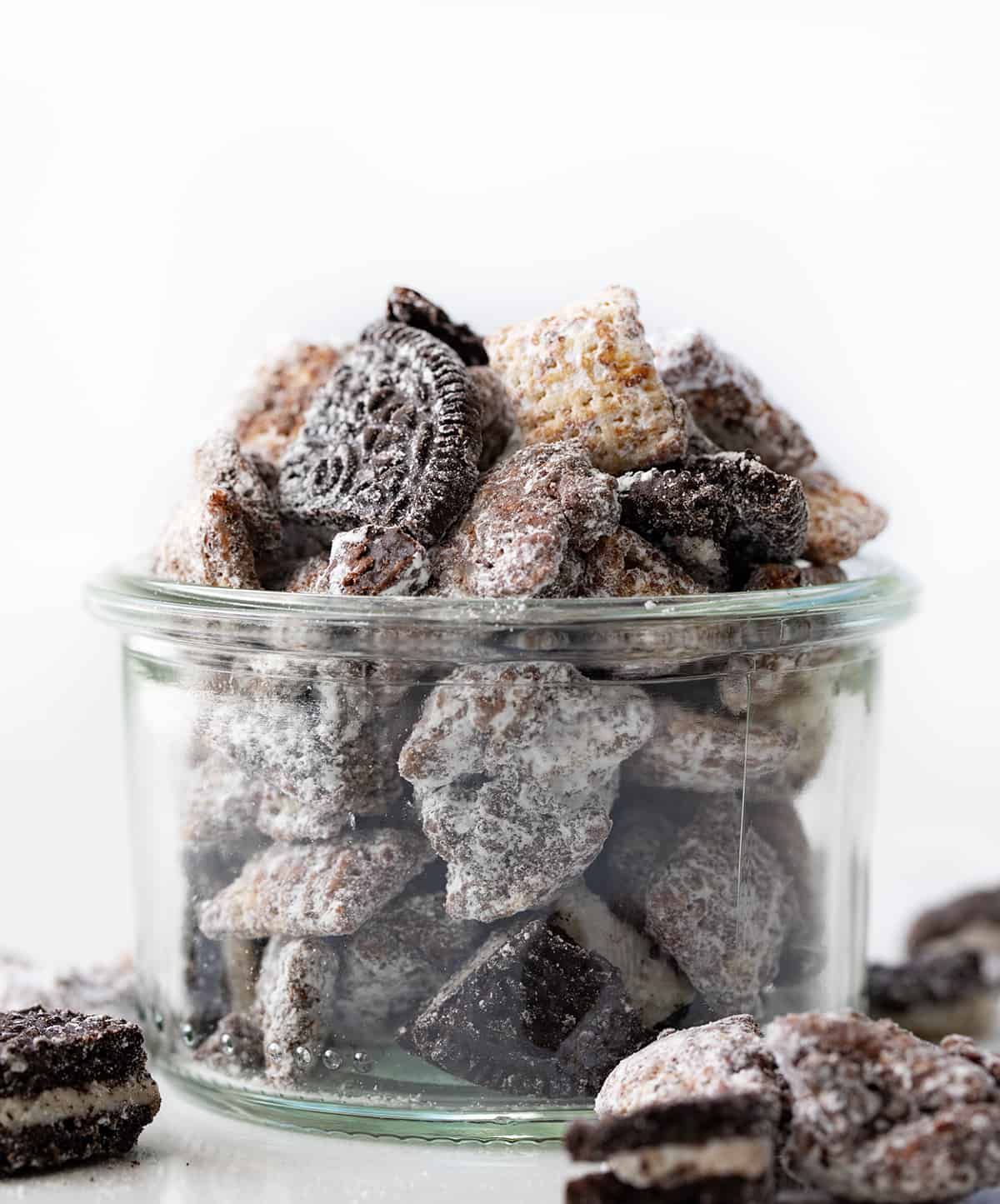 Ingredients & Substitutions
Chocolate Chips: Use semi-sweet chocolate chips in this recipe; the puppy chow is already plenty sweet! If you do use milk chocolate, it may be a bit too sweet!
Cereal: I use Rice Chex cereal, but any waffle-shaped cereal will do. In fact, you could also use other cereals like Crispix or Cheerios if that is what you have on hand. This is the vessel that holds all of the Oreo cookie goodness together!
Oreo Cookies: After testing this recipe a couple of times, I added even more Oreo cookies to the mix. You will need to finely chop half of the cookies, quartering the other half.
Confectioners' Sugar: Confectioners' sugar, also known as icing or powdered sugar, will be all over your hands and fingers (along with the chocolate) after enjoying a handful of this treat. Don't worry, everyone else will be covered in it, too.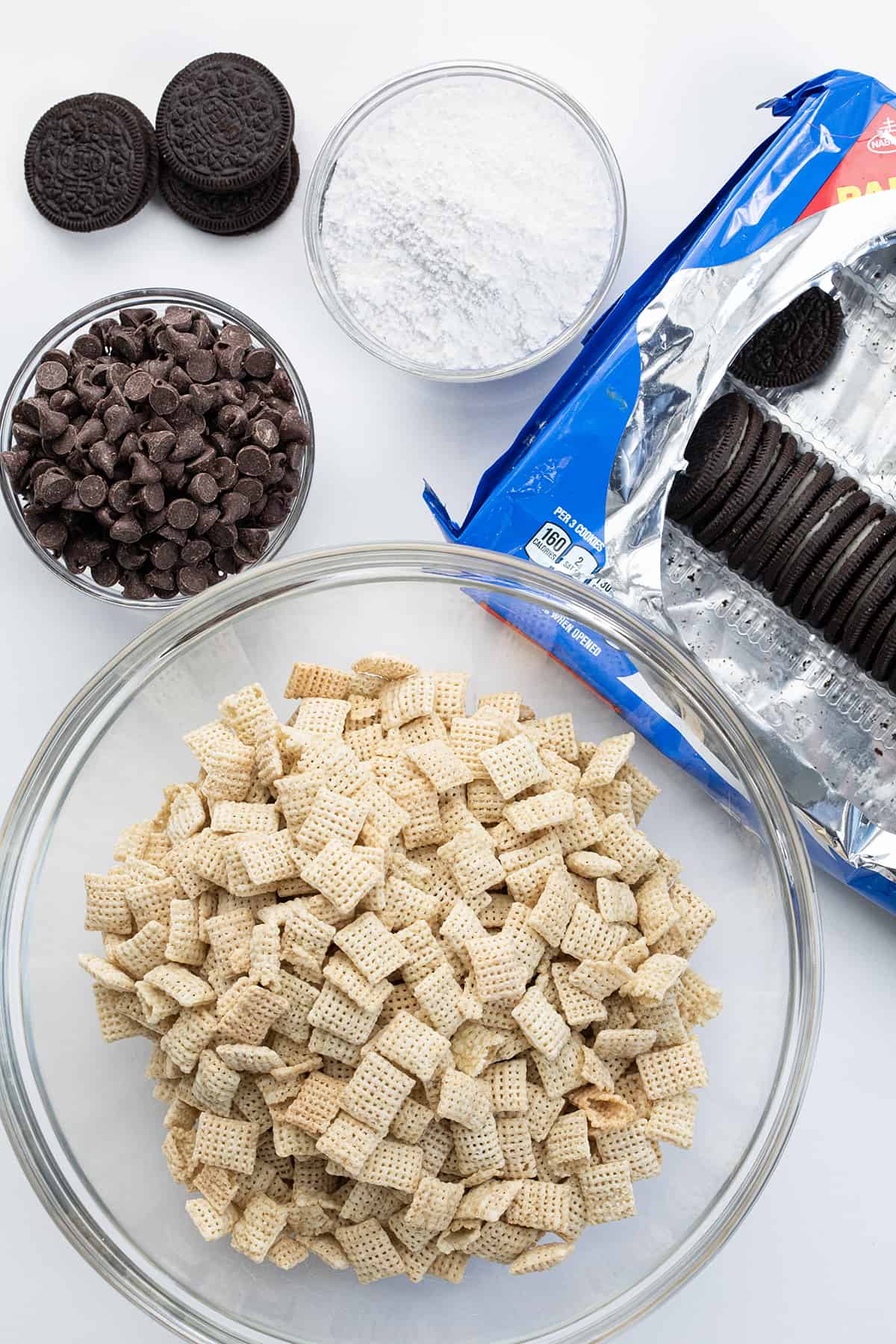 No Peanut Butter Puppy Chow
The origins of Puppy Chow are a bit murky, but it's safe to say that the recipe was inspired by the classic Chex Mix recipe. Most recipes include peanut butter in the base because it does amazing things to this classic treat! However, I wanted the flavor of Oreos and chocolate to really shine through, so I developed a recipe that everyone, even folks with peanut allergies, could enjoy!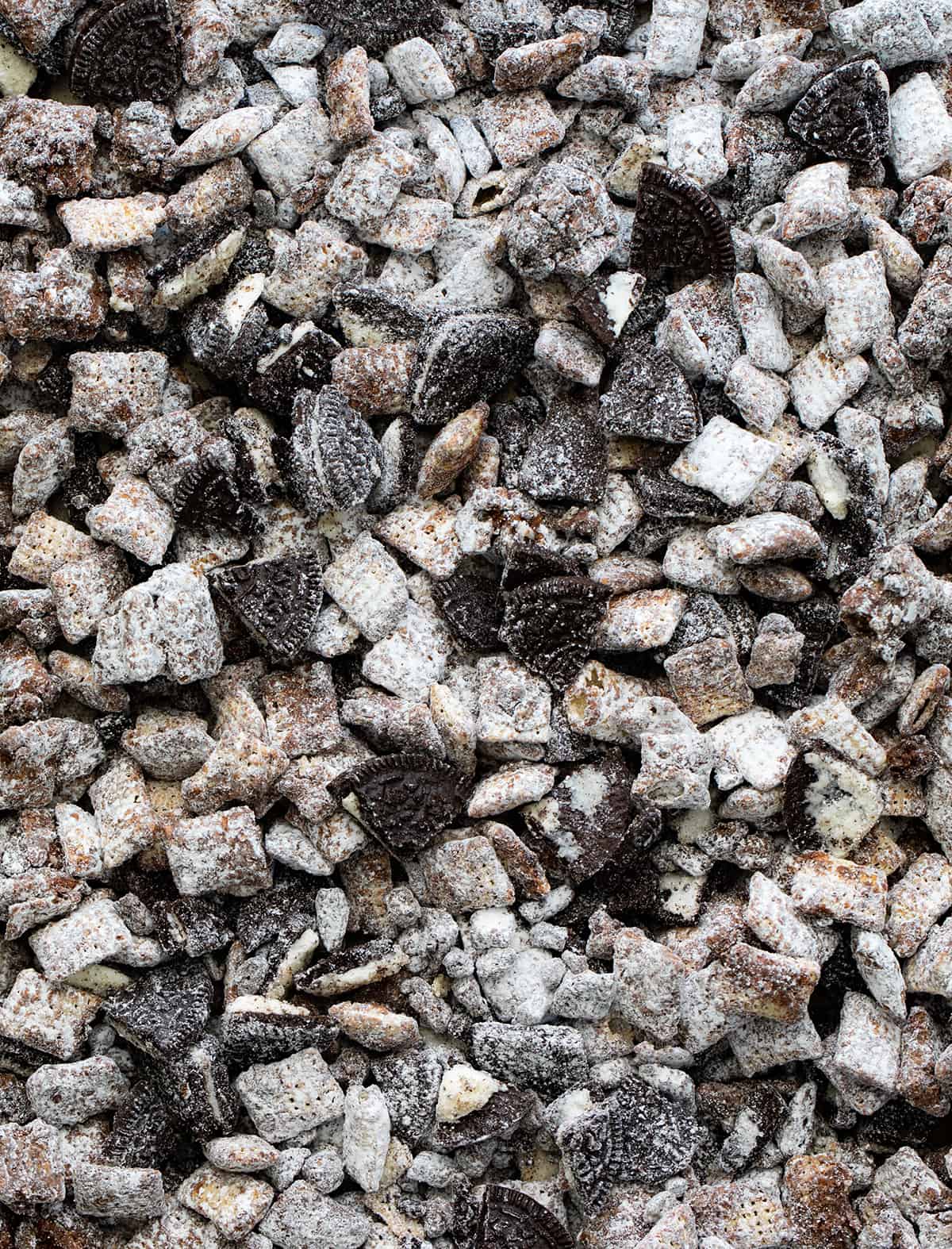 How to Store Cookies and Cream Puppy Chow
Cookies and cream puppy chow can be stored in an airtight container or zipped bag at room temperature. It will last up to 2 weeks. However, I highly doubt it will last more than a few days once you start eating it!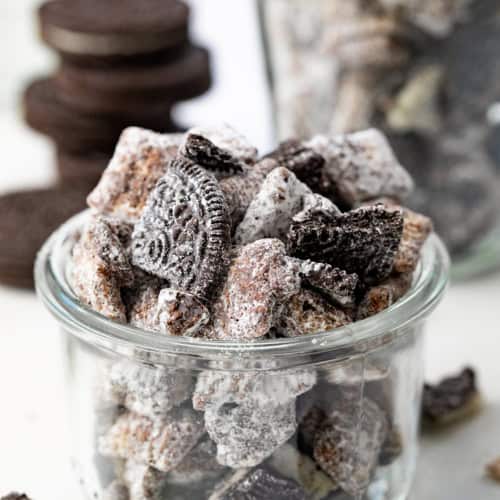 Cookies and Cream Puppy Chow
Cookies and Cream Puppy Chow is an addicting sweet snack for humans made with chocolate, Rice Chex cereal, and Oreo cookies, sprinkled with confectioners' sugar.
Ingredients
1 ½

cups

(273 g) semi-sweet chocolate chips

6

cups

(162 g) Rice Chex cereal

32

Oreo

cookies,

½ finely chopped, ½ quartered

¾

cup

(94 g) confectioners' sugar
Instructions
To a microwave-safe bowl, add the chocolate chips. Heat in the microwave in 20-second increments, stirring in between until fully melted and smooth.

To a large bowl, add the cereal and finely chopped Oreo cookies.

Pour the melted chocolate over the cereal and cookies, gently stirring until the cereal is evenly coated.

Carefully pour the mixture into a large plastic bag that seals. Pour the confectioners' sugar over and seal the bag. Shake until every piece is coated in sugar.

To the bag, add the quartered Oreo cookies. Again, seal the bag and gently shake to incorporate.

Spread the puppy chow onto a large sheet of parchment paper or waxed paper. Let sit until cool and the chocolate is set.
Did you make this recipe?
Thank you for making my recipe! You took pictures, right? Well go ahead and post them on Instagram! Be sure to mention me @iambaker and use the hashtag #YouAreBaker.
What the Test Kitchen had to say about this recipe: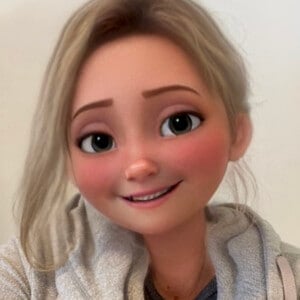 Autumn
Puppy Chow is one of my favorite dishes to throw together when I'm having a get-together. This Cookies and Cream version will be a welcome change of pace! You get the delicious chocolatey flavor, mixed with Oreo, and the crunch of Chex in every bite. So delicious!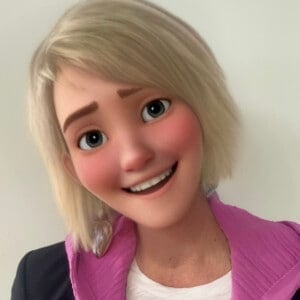 Elizabeth
I love puppy chow and all things Oreo, so, of course, I love this treat! But, be warned…once you start eating it, you will not be able to stop. I couldn't stop eating the Oreo cookies as I was chopping them up, either. Oh my…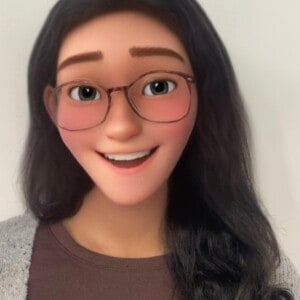 Bella
If you're a big fan of cookies and cream anything like I am, you'll definitely enjoy this version of puppy chow! Easy to make, sweet, and chocolaty.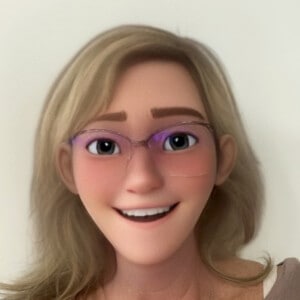 Christine
Oh my! I love Oreos!! This treat is easy, chocolates, and OH so full of my favorite naughty treat! The other thing I love about this version of puppy chow is that it does NOT have peanut butter!! One child of mine has a peanut allergy, and I appreciate a fun, easy version of puppy chow without peanut butter!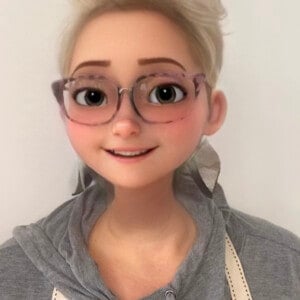 Selena
If you love Oreos, this treat is for you! Super quick and easy to throw together but a super satisfying bold Oreo flavor!