UPDATE:  Full tutorial now posted!
This is cake is one of my "crazy" ideas.  I didn't really think it could happen.  But then it happened.  And it wasn't that hard.  And I am super excited to share it with you!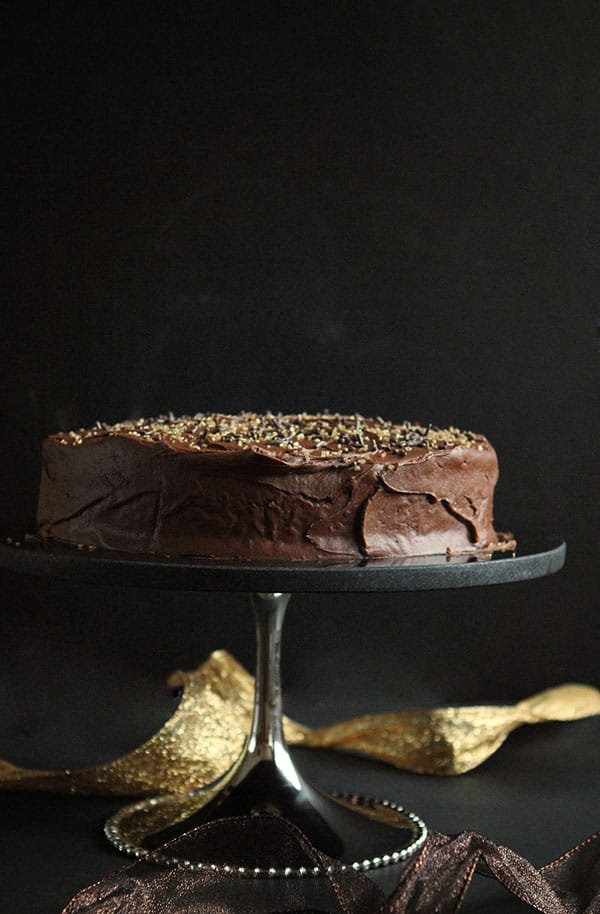 I didn't take any step-by-step pictures because this was my first time making this cake.  Normally I like to make it, test it, make sure to get the kinks in the recipe out, then share it with you.

MY LATEST VIDEOS
But I was just so excited that it worked so well I cast all precaution to the wind!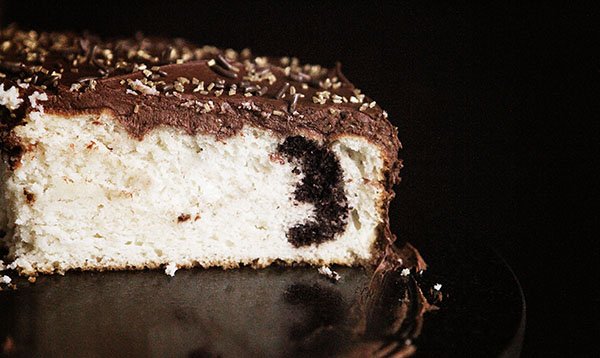 For the "surprise inside" this cake I created descending numbers.  10, 9, 8, 7, 6, 5, 4, 3, 2, and 1.  Just like you would countdown New Years!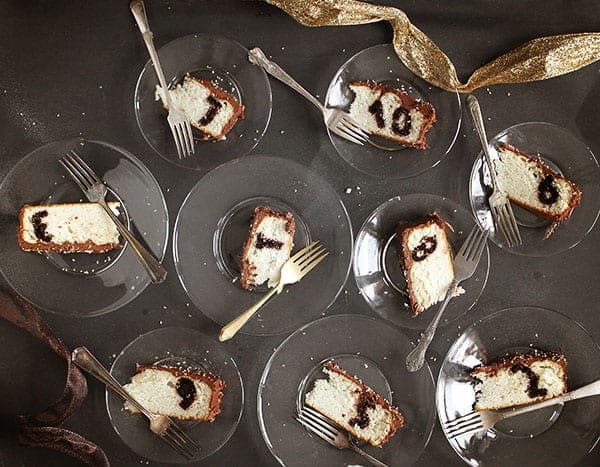 I started by cutting into the cake at the 10.  The next piece was the 9 and the next piece was the 8, and so on.
This is where I forgot to take a lot of pictures because it was so exciting.  And if you are a stickler for details you will see that the 4 is missing above… I have no idea how I could have forgotten 4!  But rest assured he was there.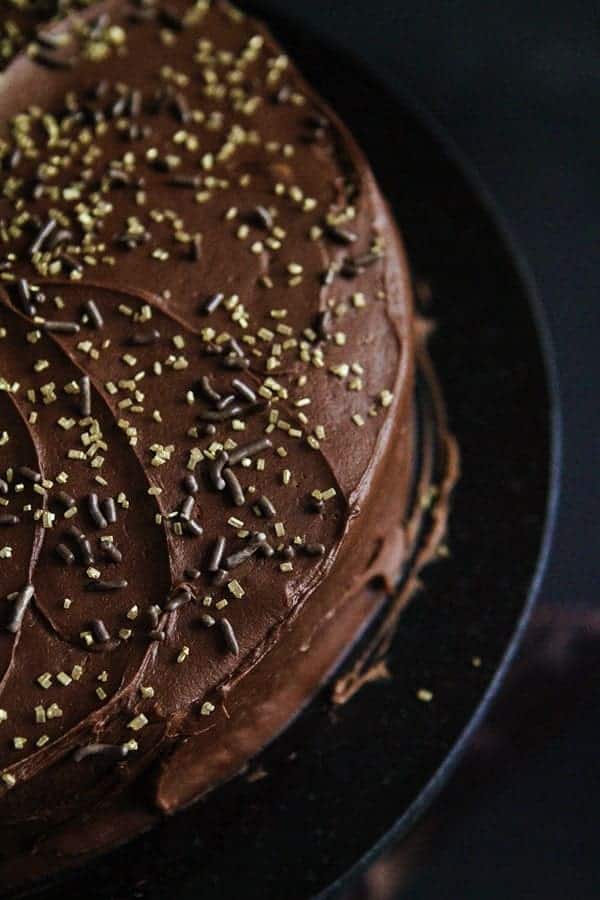 For the top I just sprinkled some gold and chocolate sprinkles.   Easy.  But fun!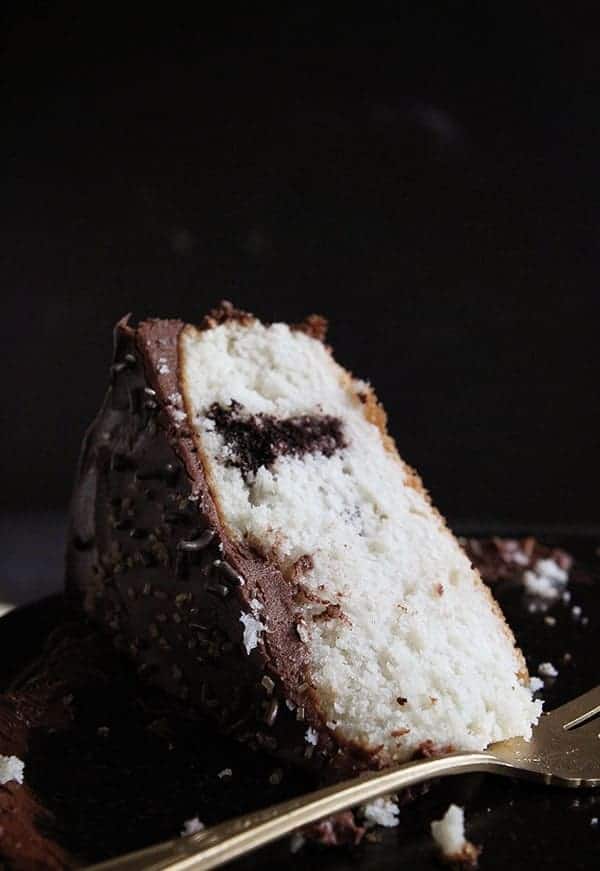 And of course, the very last piece is the 1.  Happy New Year!
I am hoping to get a tutorial together in the next couple days just in case anyone wants to make this cake.
Hope you are having a great Christmas holiday!!
Find the tutorial for this cake here!