I get asked a lot of questions about cakes. One of the most common questions I get is, "What can you do with a 9×13 cake?  I don't want to bake a layer cake."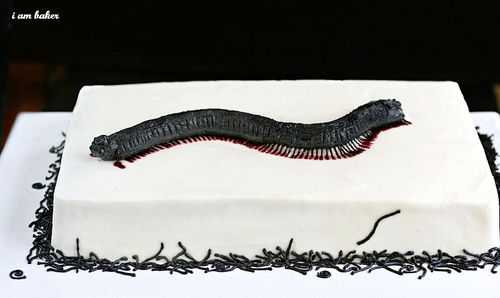 I happen to really, really like layer cakes.  Might even have a small obsession with them.
But every now and then it's nice to just make a cake like mom made.
Well, minus the creepy millipedes.
You know what I mean.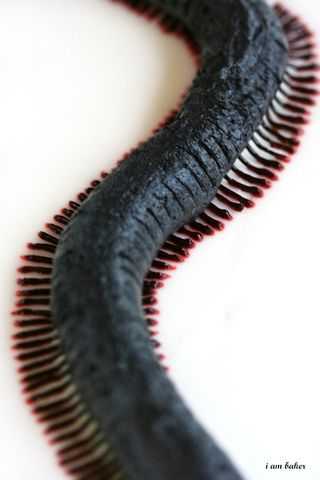 After icing the cake with white frosting, I just added some black food coloring to the remaining frosting.  I always use Americolor Gel Food Coloring when I need to achieve deep, rich color.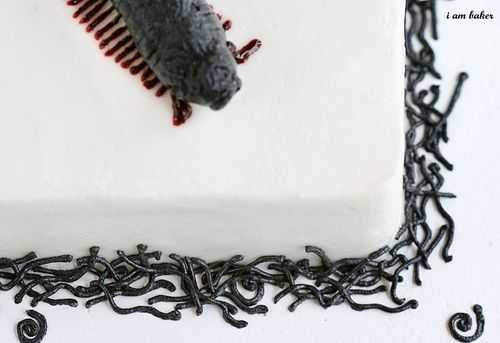 Since I am more familiar with the tiny millipedes in real life, I knew I wanted to add some to this cake.  They are what really got me… since those little rollie pollie ones look EXACTLY like the real thing.
Pretty much my skin has been crawling for a week now.
I baked a Chocolate Cake and covered it in Whipped Vanilla Buttercream.
I used a large open round tip to pipe out the body of the millipede, then went back in with a #3 tip and piped the mini millipede's.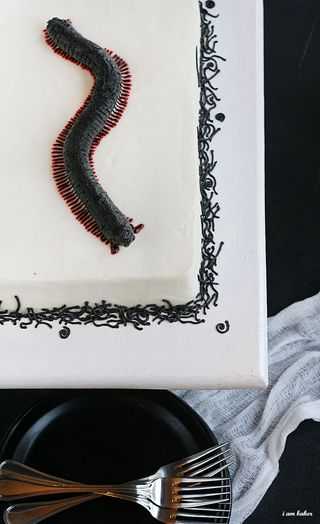 So there you have it.  The creepiest Millipede Cake of all time.