This Dirty Martini is just dirty enough with olive juice to satisfy dirty martini fanatics, and it is filled with stuffed olives to make it even better! For another flavorful martini, try my White Chocolate Martini–perfect for dessert!
Dirty Martini
If you love green olives and love a stiff drink, then you have no doubt had a dirty martini. The olive brine, or 'juice' that the olives sit in, is the key to this martini. The brine is actually just salt, vinegar, and water, but after olives have been in it for a while, you get that salty, olive-tasting goodness! And, with the addition of stuffed olives into the drink, it is even more enticing!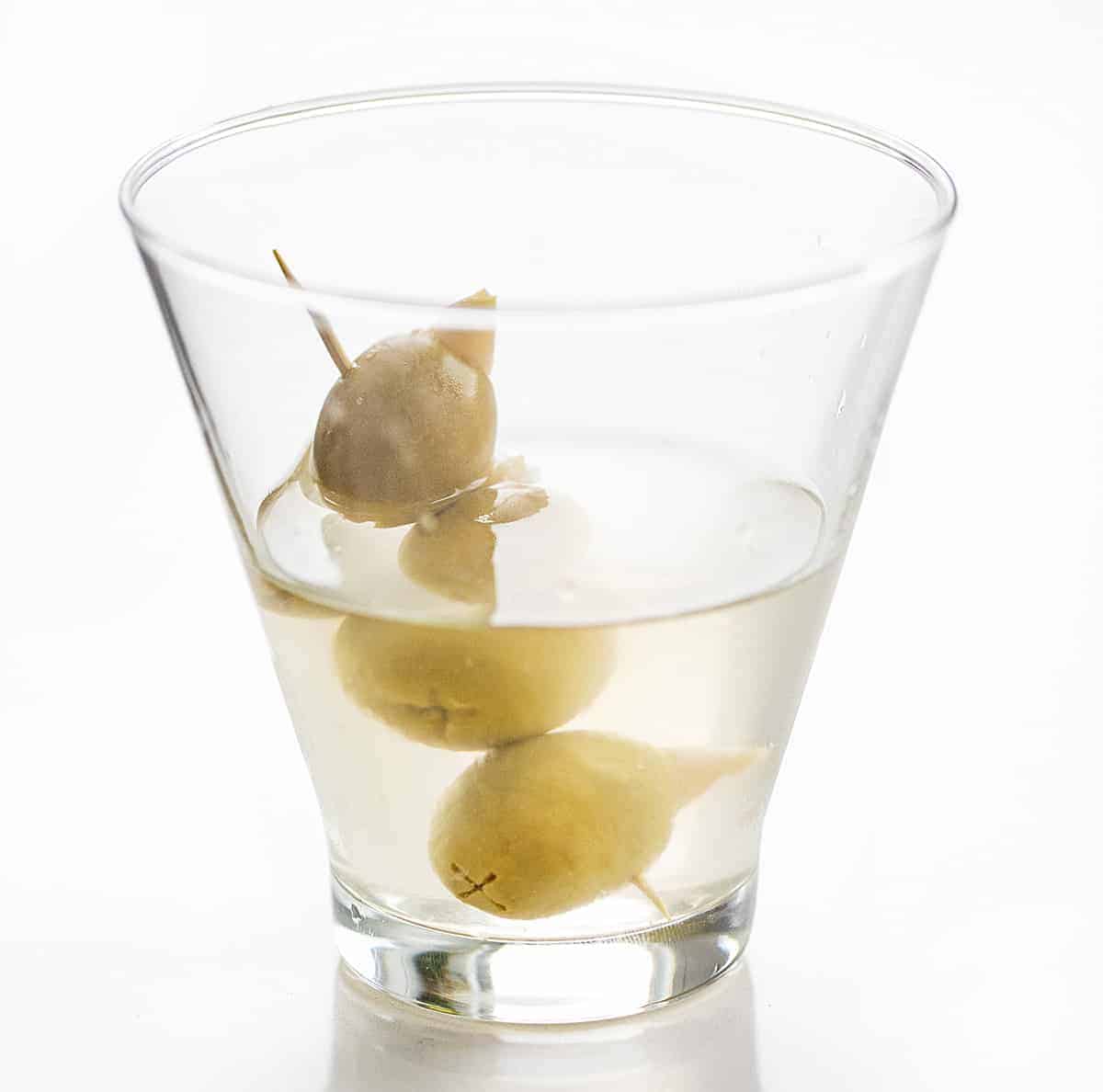 Dirty Martini Recipe
As soon as I tasted a dirty martini, I knew it was going to be one of my favorite drinks. I am not a huge fan of sweet drinks, and this has the saltiness I crave with no sweetness! The only problem is the added stuffed olives are tough not to eat before I add them to my cocktail!
Ingredients
Vodka
Olive juice
Large olives (pitted and stuffed)
Dry vermouth
How to Make a Dirty Martini
Get out your shaker for this recipe. With all the drinks that are shaken, not stirred, you should definitely own one! Fill the shaker with ice and pour in your favorite vodka and the olive juice. Shake, shake, and shake some more until it is very cold. In a chilled martini glass, add a dash of dry vermouth. Strain the shaken vodka mixture into the glass and drop in the stuffed olives.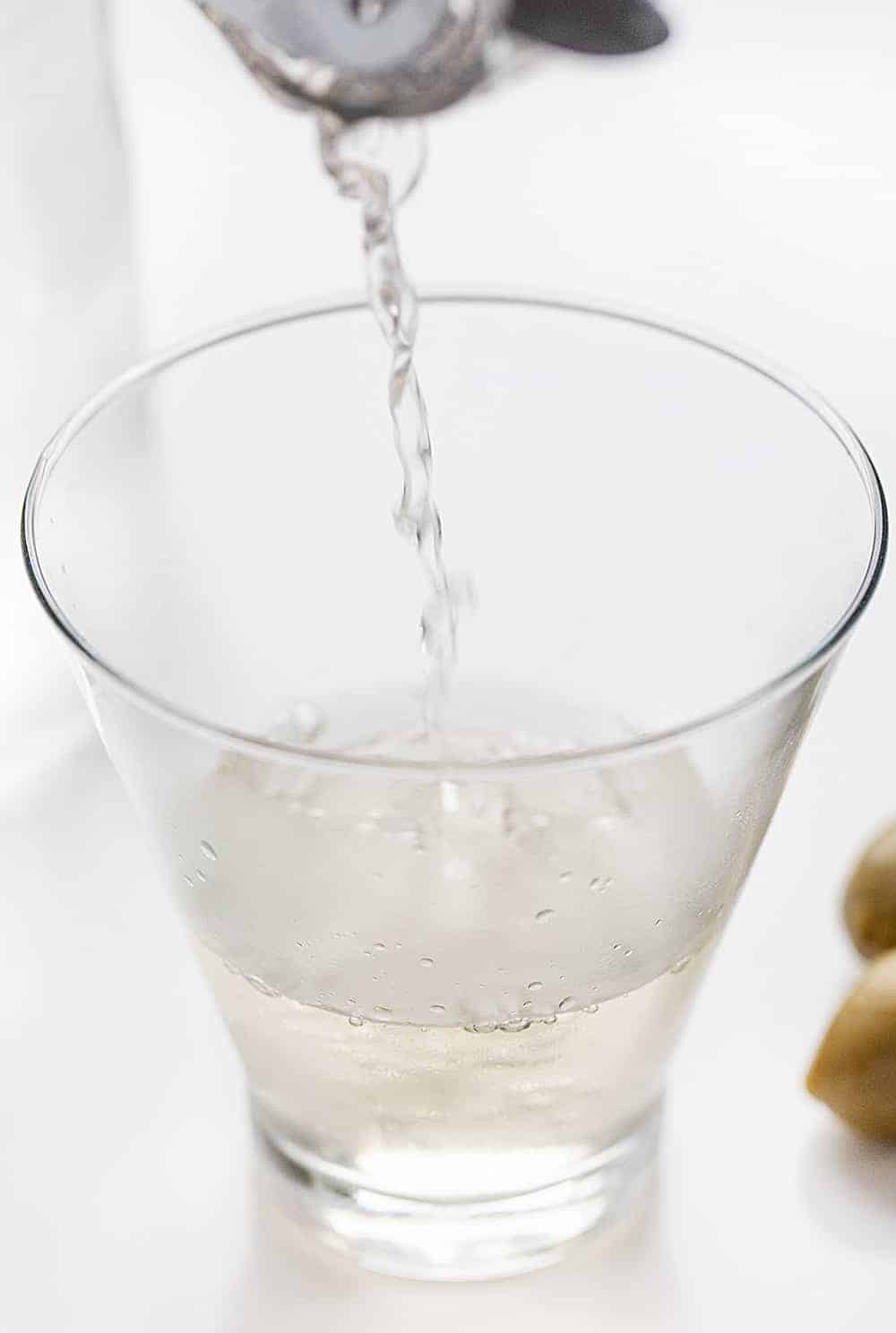 How to Make a Martini without a Shaker
Don't miss out on a refreshing cocktail just because you don't have a cocktail shaker…yet😉. A great alternative would be to use a to-go coffee mug with a solid lid. Fill the mug up with ice, just like in a shaker, add all the ingredients, cover the opening mouth part, and get shakin'! When you are ready to pour the martini into the glass, just open up the mouth opening and pour. The lid should hold the ice back so you just get the chilled cocktail.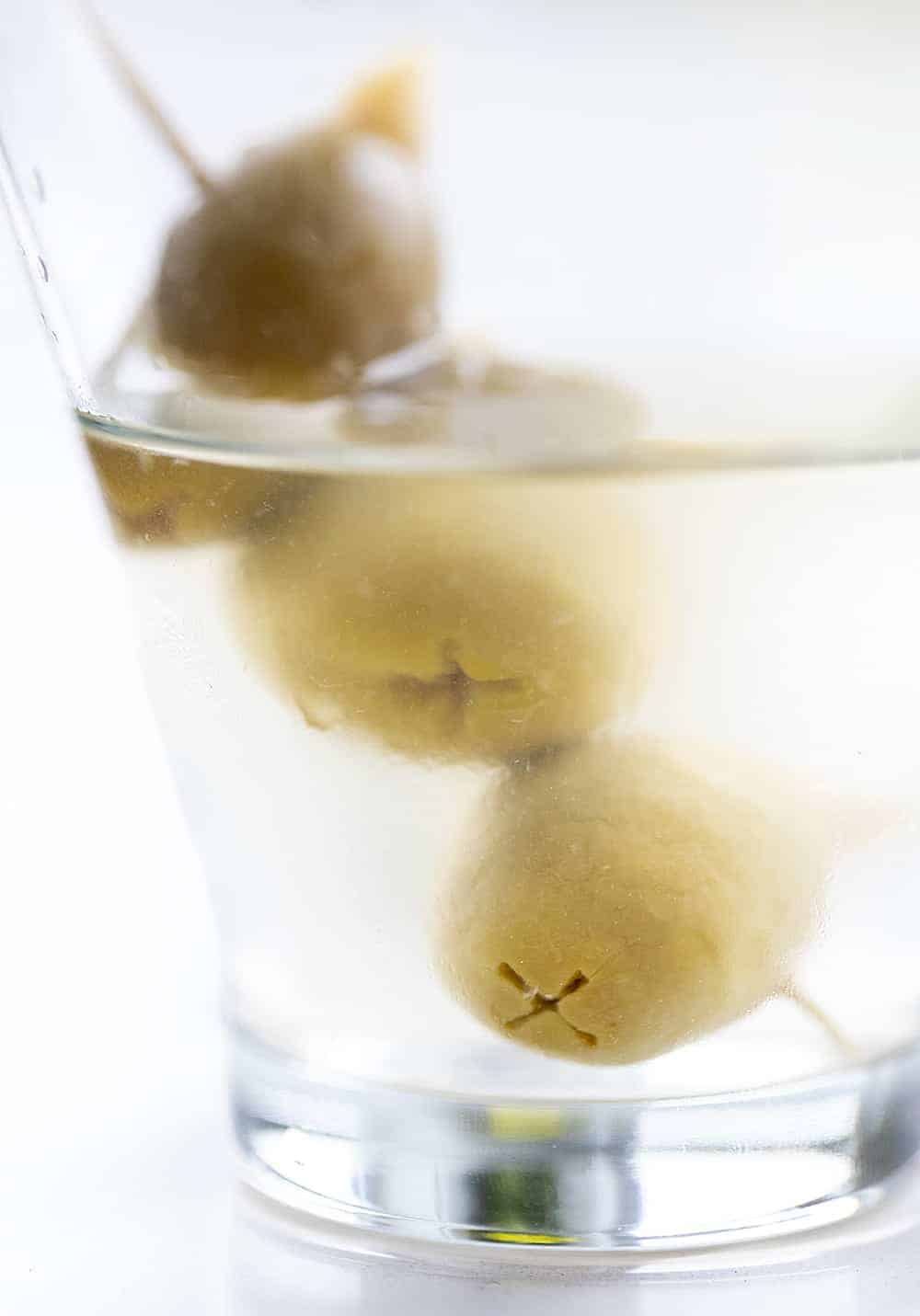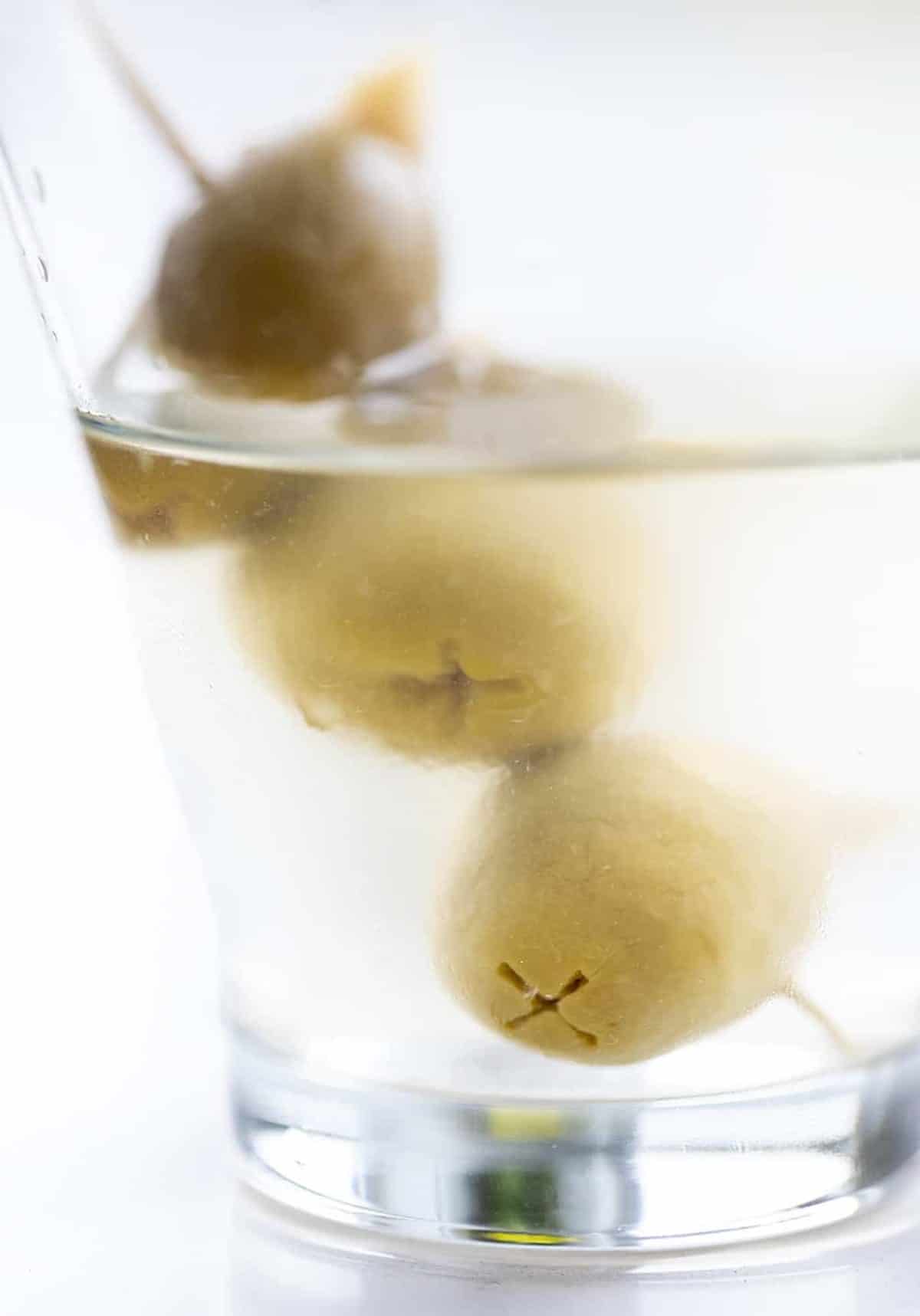 How to Stuff Olives?
Whenever a martini is served with stuffed martinis, I feel like I am getting more for my money! So, how can you stuff your own olives for your martini you enjoy at home? Yes, you can buy stuffed olives, but it's easy to fill the olives in with the cheese you prefer. First, you need to pit the olives if you did not buy pitted olives. To pit the olives, you have a couple of options. You can use a meat pounder or the flat edge of a large knife. With either method, place the flat part down on the olive and press down. The olive should burst, and then you can remove the pit, open it up, and fill it in with your choice of crumbled cheese, garlic, or a combination of ingredients. Put 2-3 olives on a toothpick or skewer to be placed in your martini. Enjoy!
Looking for More Drink Recipes?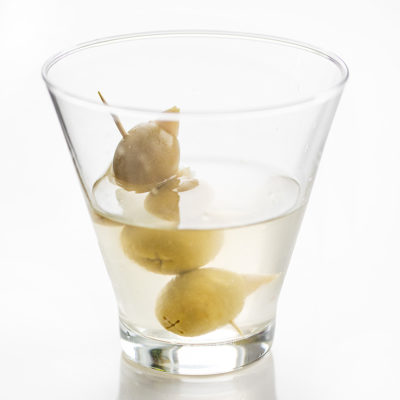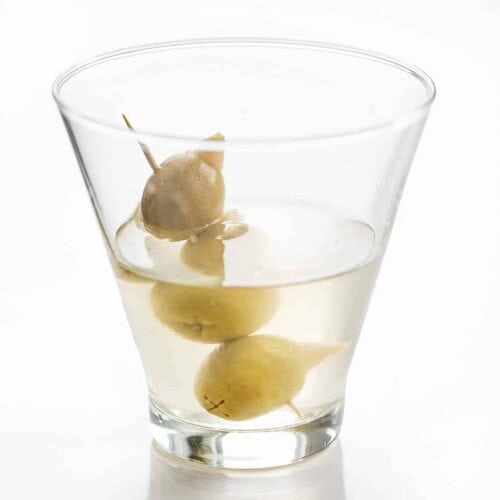 Dirty Martini
This Dirty Martini is just dirty enough with olive juice to satisfy dirty martini fanatics, and it is filled with stuffed olives to make it even better!
Ingredients
2

ounces

vodka

1

ounce

olive juice

2-3

large

olives,

pitted and stuffed with blue cheese, gorgonzola, garlic, or pimento

1

splash

dry vermouth
Instructions
To a shaker filled with ice, add vodka and olive juice.

Shake until very cold.

Add a dash of vermouth to a cold martini glass.

Strain the vodka mixture on top and drop in olives.
Did you make this recipe?
Thank you for making my recipe! You took pictures, right? Well go ahead and post them on Instagram! Be sure to mention me @iambaker and use the hashtag #YouAreBaker.