UPDATE! For those of you asking for a tutorial, I am so swamped I just cant squeeze it in before Easter… BUT… you can pretty much see what I do here and then improvise! As far as the chick eyes… I added those after I cut into the cake with black royal icing. 
Normally I make cookies for Easter.  Or cupcakes.  Or sugar cookie birds nests. Or am doing edible birds nests tutorials where you can actually see the cookies.  But I didnt this year.
So what did I make instead of my favorite ever cookies?
A cake.
An Easter Egg Cake.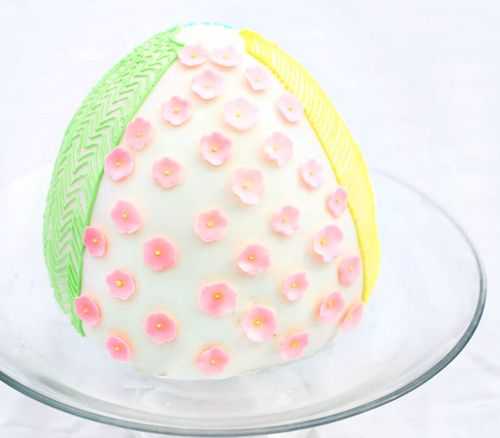 Er, I guess I should clarify. A cake that I tried to make into the shape of an egg.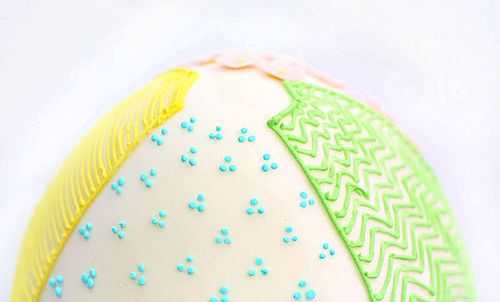 I just sectioned off four areas and decorated them each with royal icing or fondant.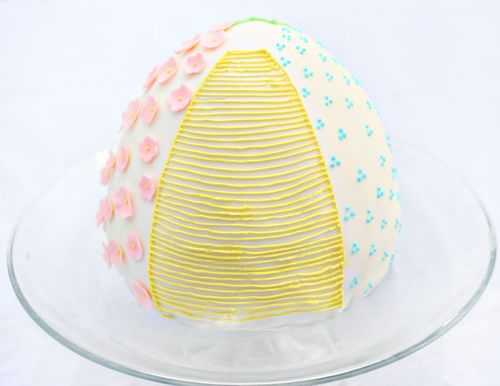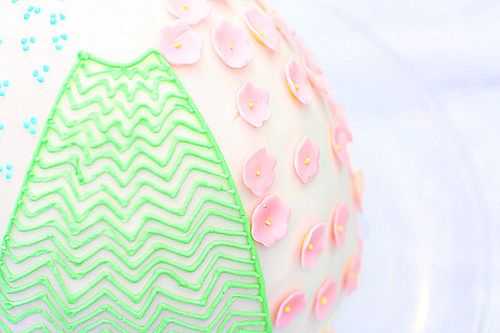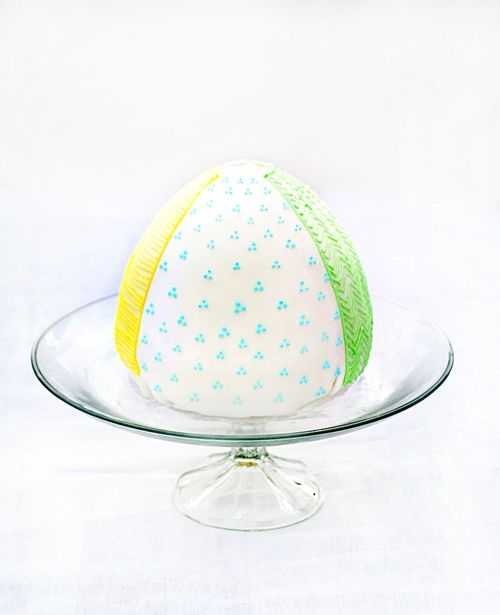 But you know I cant make a cake without a surprise inside…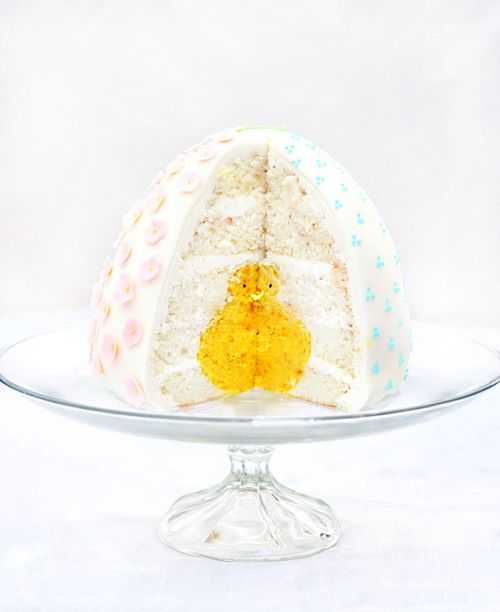 So I made a little chick Surprise Inside Cake!
My kids loved it and were so excited!