A fun cake for Easter, this Easter Cake – Surprise Inside Cake is one that will leave guests shocked and delighted!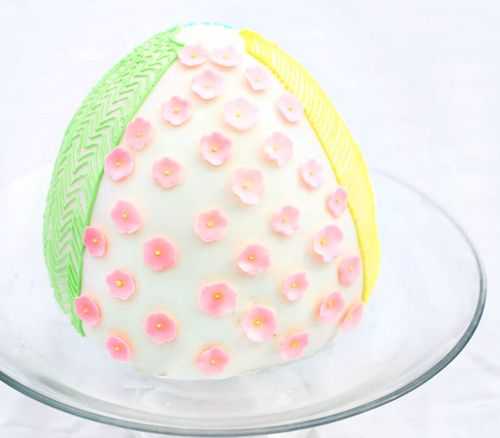 I made a cake in the shape of a giant egg. And trust me, it is not as hard as you would think!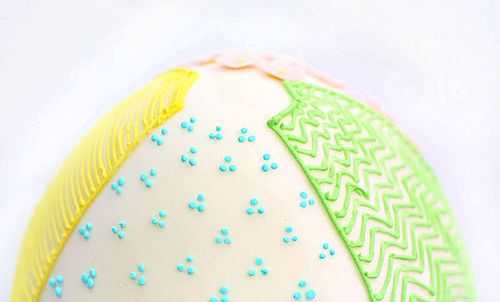 To decorate the cake I just sectioned off four areas and decorated them each with royal icing or fondant. You can also use buttercream if you don't want to mess with royal icing.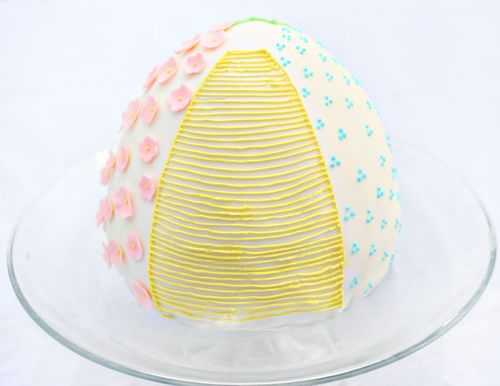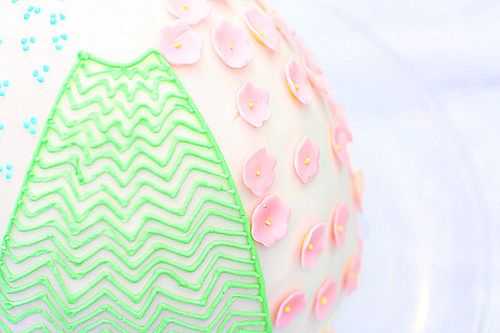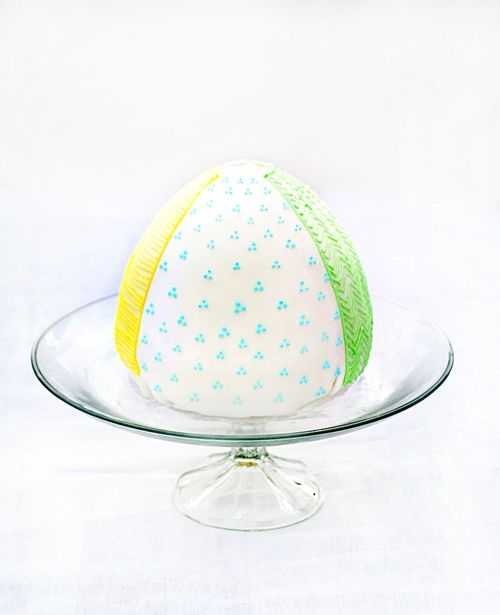 But you know I can't make a cake without a surprise inside…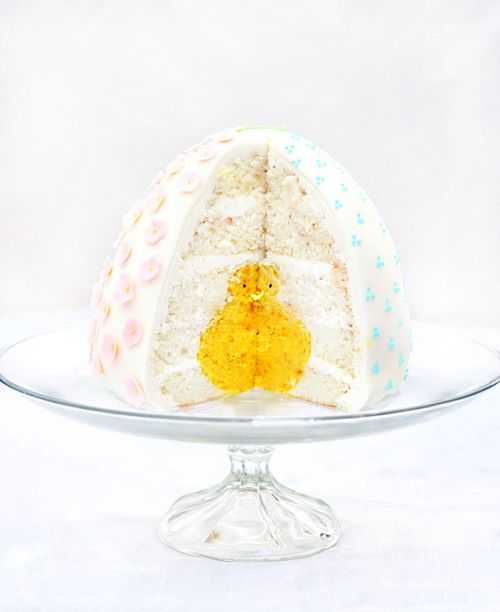 So I made a little chick Surprise Inside Cake!
My kids loved it and were so excited!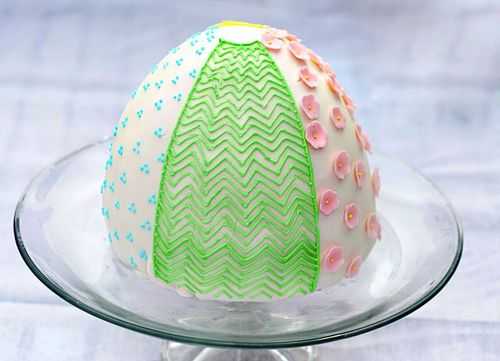 I used my White Cake recipe, made 4 layers, carved the egg shape and then frosted with whipped buttercream.