You knew it was coming right? After tackling Cookie Monster and Oscar the Grouch I just had to try Elmo.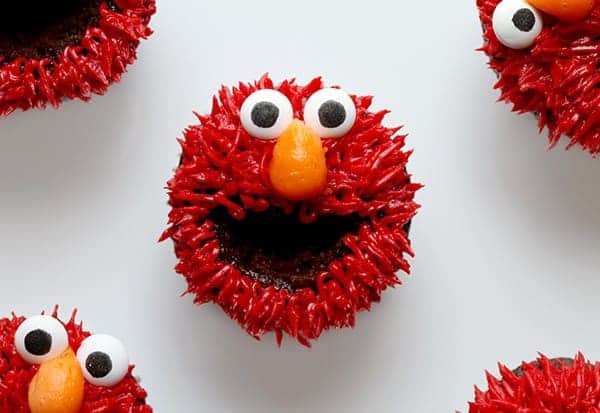 He is such a cutie!
And not as hard as I had imagined. The nose is what was throwing me… I didn't know how I was going to make it perfect!
But a #12 tip and a little orange buttercream and it was easy peasy.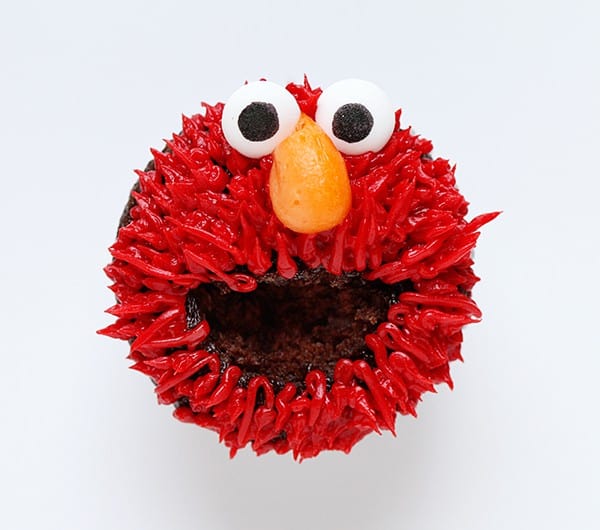 The main difference between Elmo and Cookie Monster & Oscar was the fur. Their fur is much more wild and messy. Elmo's seems to me a little "tamer" and softer. So when piping him I tried to get it to "lay" down like a softer fur would.
Does that make any sense?
Oh goodness me, better just check out the video!

Tips & Tricks
I used this Chocolate Cake recipe. I made it into cuppies (very small cupcakes). I tinted this Crusting Buttercream recipe red and orange.
The eyes are hand drawn using Bakerella's new product line.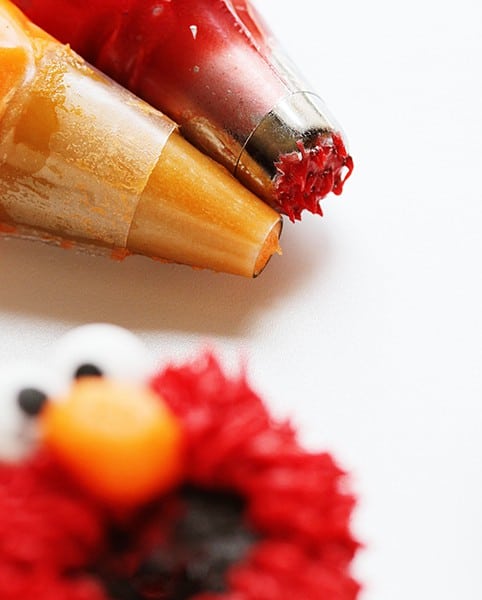 I used a grass tip for the fur and a #12 for the nose. As I mentioned above, I tried to be a little more precise in how the fur "layed" – or how the frosting "layed"- as Elmo is not as messy as Oscar the Grouch or Cookie Monster.
If you are worried about the mouth part drying out you can do a few things:
Brush with simple syrup.
Brush some dark melted chocolate over the mouth area.
Place the mouth piece back into the cupcake with a toothpick until ready to serve.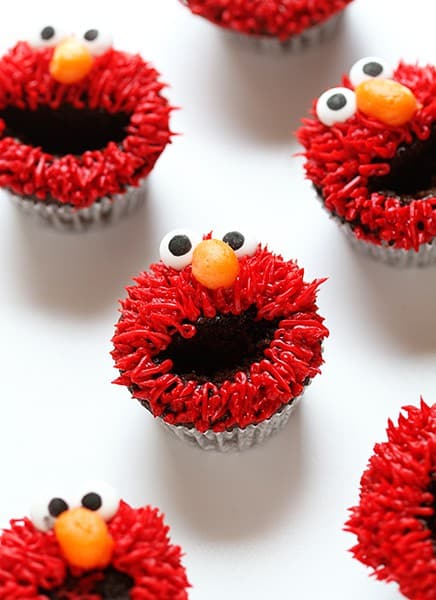 These were my kids favorite by far. Sesame Street has sure made a wonderful and lasting impression on my kids.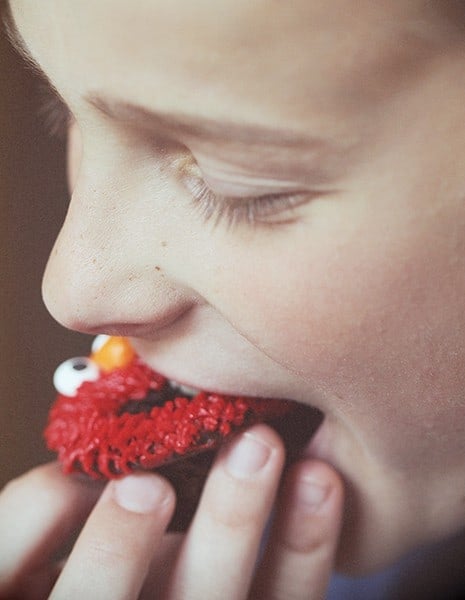 And this was one time where I let them play with their food!