Life is all about transitions, right? We grow and learn and make better choices when we know better. At least, that's the hope.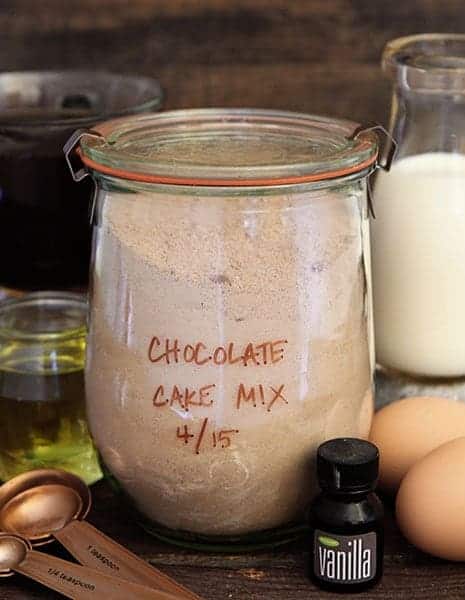 While I will not ever judge someone for choosing box mix, I am finding that baking from scratch is something that has become more and more important to me.
I will still be including fun, easy, and creative recipes that will utilize fast methods (like box mixes), but I do hope to be able to share with you some of my favorite from-scratch recipes.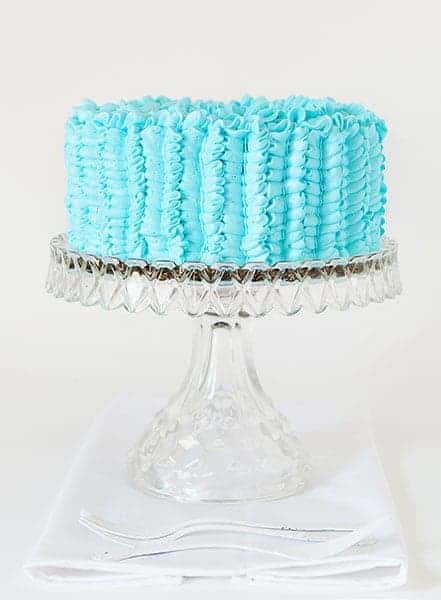 This cake has been a long time in the making.
A couple years ago I shared a from-scratch white cake mix. Almost immediately I was asked to give a chocolate version of that homemade recipe, but I was never able to find one that rocked my socks off.
Until now.
When I made this cake even I was shocked at how good it was. So moist. So rich. So perfect. This is the best homemade chocolate mix I have ever tried, and I have tried a lot.
This one is it.
Slightly adapted from Sweeatpolita's Chocolate Cake.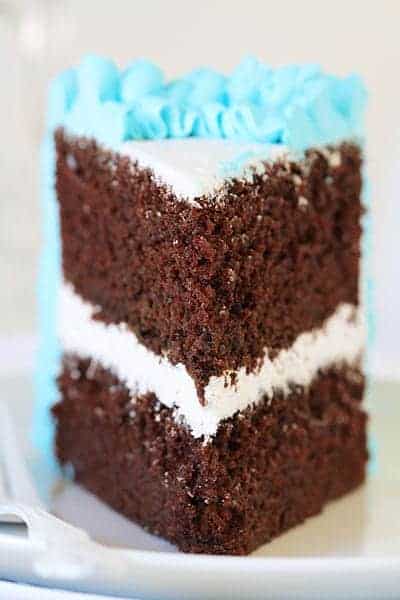 Tips for success:
Make sure the dry mixture is sifted; lumps are evil. Kidding. But they are common in cocoa and flour and getting them out is a good idea.
Having the eggs and milk at room temperature is very important. It is also important that the wet ingredients are well mixed before being added to the dry.
Once the wet ingredients have been mixed into the dry and divided between the pans, get it right into the oven.
If you are opposed to coffee you can substitute water. (but just try it ONCE with coffee. It's amazing.)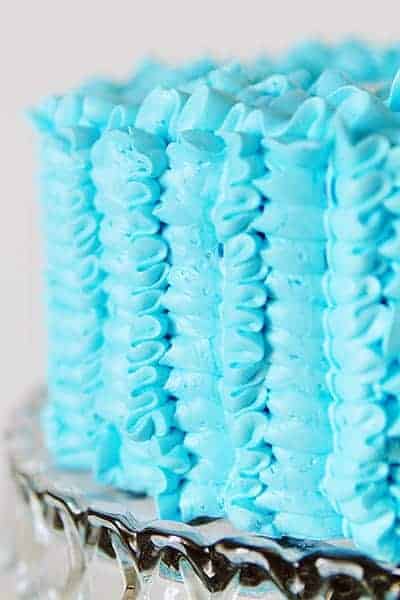 I used this recipe for buttercream and tinted 1/2 of it light blue. I used a large leaf tip and held it flat against the cake, applied pressure and moved up. Repeat around entire cake.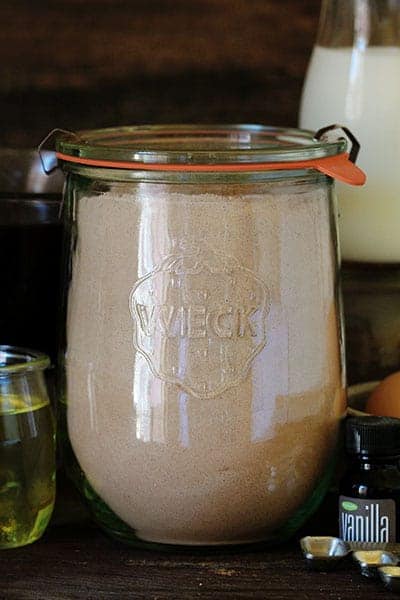 I just happened to get some of these really great Weck jars at the store and they work perfect for this recipe. (not an affiliate link)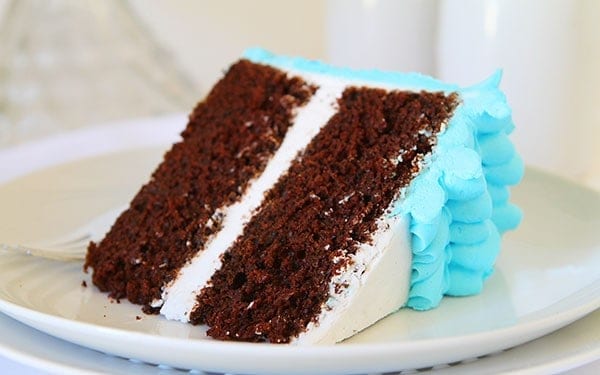 Quick story: I recently shot a new class for Craftsy on cake decorating! It was a blast, but I brought almost all of my piping tips with me. They will ship them to me soon, but in the mean-time, I have been without most of my tips! So I rummaged through my cupboard and found a leaf tip. That is how this cake was born! 🙂
If you like my Homemade Chocolate Mix be sure to check these out: