A quick video tutorial on how to make the most adorable and fun Cookie Monster Cupcakes! (both mini and regular size)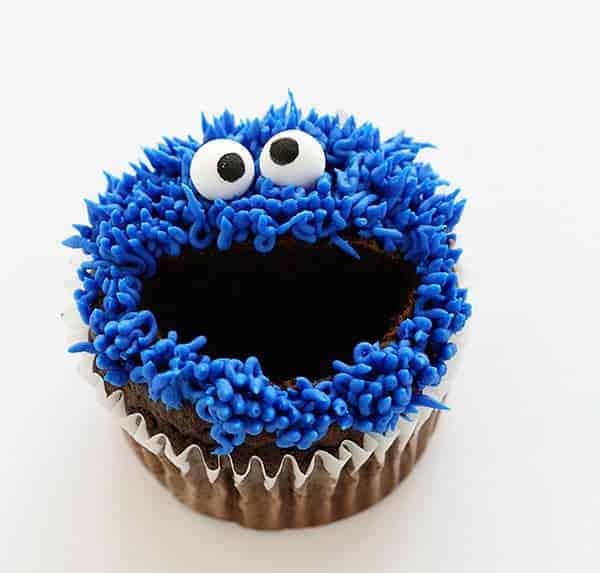 Is there anything better than Cookie Monster? I know I grew up loving that friendly face and loving how he attacked cookies with wild abandon! I may or may not do that myself.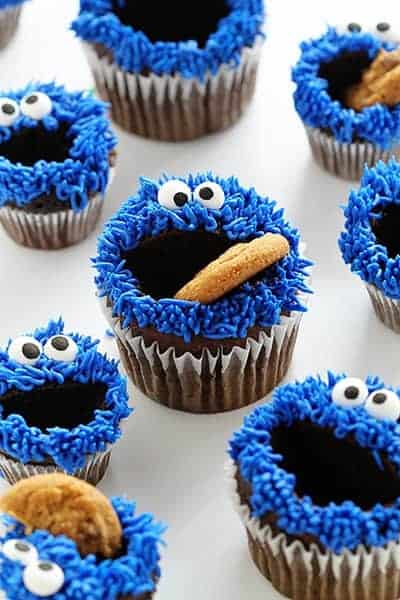 These cupcakes were inspired by a few things:
Cookie Monster, of course
The fact that these perfect little chocolate chip cookies were on sale at the grocery store
The idea I had to cut out a portion of the cupcake for the mouth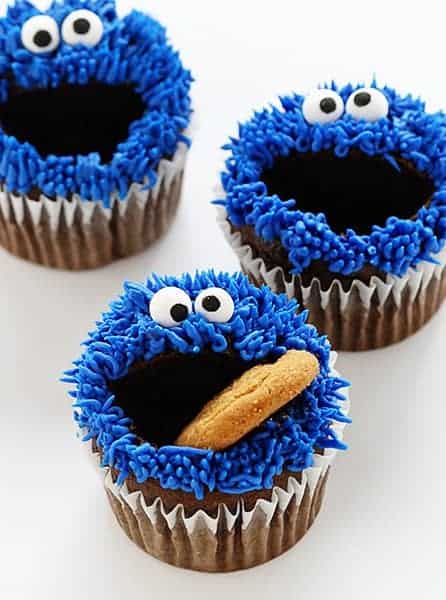 I just love how the three work perfectly together in these sweet cupcakes!
Here is a video on how to make it:
Tips for success:
I wanted a high dome for these cupcakes so I used a different chocolate cake recipe than I normally do. (This is the BEST chocolate cake, but it does not rise very much.)
I cut out a mouth opening that is pretty large! I tried to stay as accurate as possible, and in Cookie Monsters case, he has a pretty darn big mouth. (no offense big guy)
I used a grass piping tip from FatDaddio's to make the fur on Cookie Monster. I was intentionally very erratic and inconsistent as this seemed to resemble his fur the best.
I used a small paring knife to get a really precise cut for the mouth.
The frosting is a basic buttercream recipe that I have tinted with food coloring.
My cupcake is sitting on a paper towel. This helps if you need to wipe off the tip at any time. Grass tips tend to need a little cleaning while being used.
For the eyes, you can buy premade eyes or make your own. I chose the latter using Bakerella's new product line.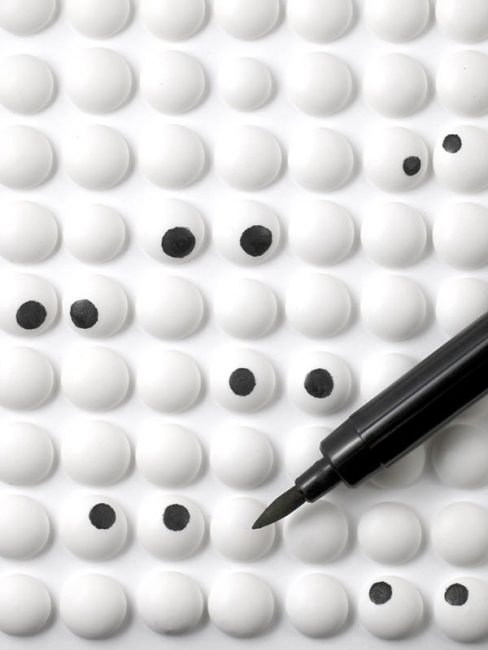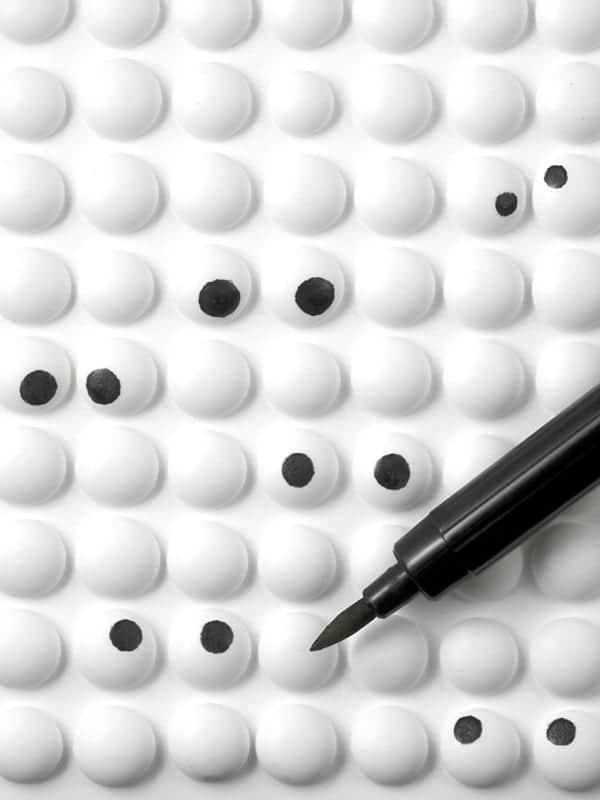 I love love love this option of making your own… especially if you are making Elmo and Oscar the Grouch too… their eyes are a bit different than Cookie Monster's.
I liked the mini cupcakes with this size googly sugar eye the best. But for the regular size cupcakes I added a surprise inside!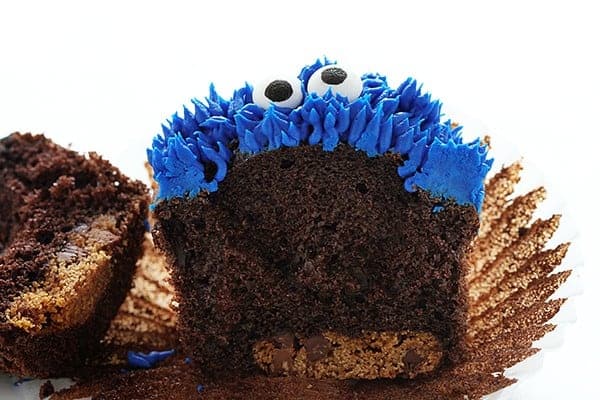 The mini chocolate chip cookies were added to my cupcake liner before filling with chocolate cake batter. Bake as you normally would.
These are one of the most fun cupcakes I have made! No one is able to resist a smile (or a bite) once seeing these joyful treats!
There are no affiliate links in my post! I just like sharing what products I use. 🙂