We had our pictures taken for the church directory.
It was about a month after we had just had our other family pictures taken, so I didn't spend too much time worrying over whether they would be good or not.
Plus, our family is growing in a few months and we'll need a new one anyway.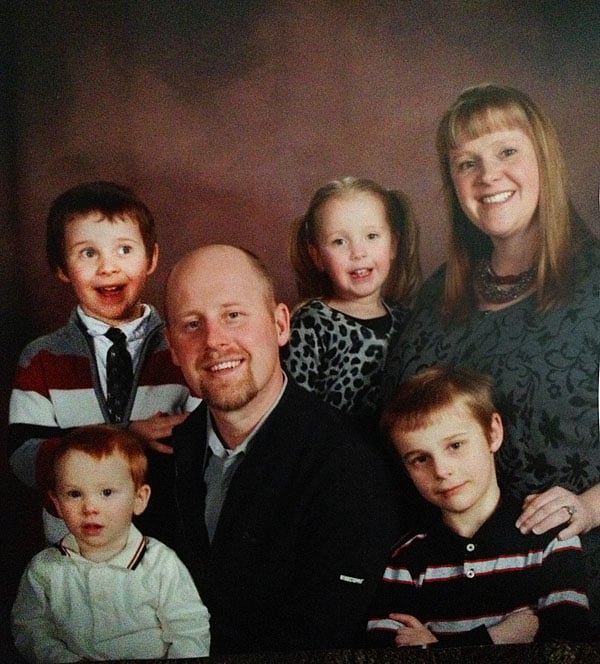 So when I saw this, I practically yelled at the lady to stop as we were viewing the pictures.
I ordered it.  A full 8×10.
I LOVE it.  Love it.  It makes me smile and laugh even when I am not looking at it.
I just snapped this shot of it with my phone to share, but I am going to proudly display this in my home until Parker tells me otherwise.
I hope he's at least 40 before it bugs him. 🙂