Here is site number 1.5 in the list of five.
You can't have a healthy love for foodgawker and not also be smitten with Tastespotting.
(this is my first attempt with white fondant!)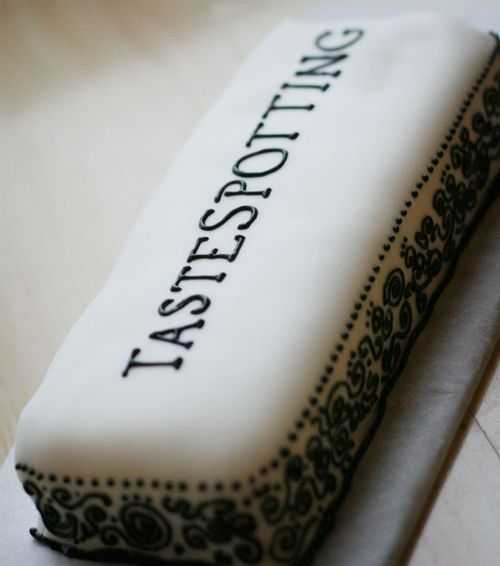 I am starting to have such an appreciation for black and white cake…. the black on white is totally unforgiving, but it lends such sophistication to an otherwise simple design.
Stop by and check out Tastespotting…
See the beautiful design and the creative genius behind some of the best chefs in the country!