So I just got off the phone with Dr. Swenson, and I have an appointment for both the children on Monday! I am so excited. This doctor is all about Nutritional Wellness and Chiropractic efficiency. I am so excited to get them a well test and determine how I can be keeping them healthier.
We ventured out to Target this morning to get odds and ends. No matter what I go to Target for I always spend $100. I tried to actually purchase things we need… like diapers and Robathol (a bath oil for the kids http://www.psico.com/) and I ended up FINALLY seeing the cutest little outfits for Easter! I am just thrilled to have found them, and they were even on sale. I am holding off an showing pictures of them until I can actually get the boys into them. I know I am going to go nuts with pictures!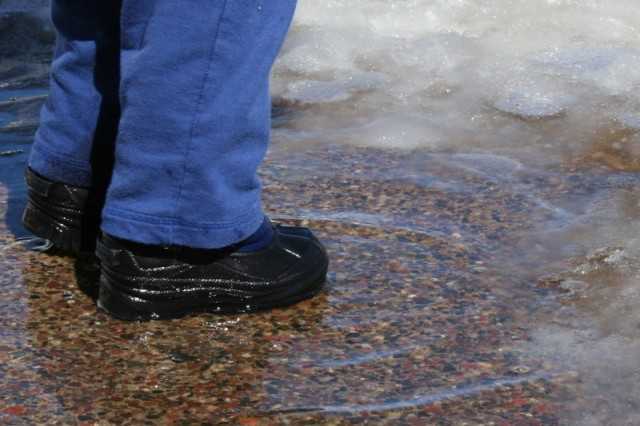 It is a beautiful day here in Minnesota… 50* and sunny and almost warm. I forced Colton to go outside(he wanted to stay in and watch SpongeBob… heck no you can't kid! We are going to PLAY OUTSIDE!) and soak up as much sun as he could covered in his winter coat, pants, and boots. Vitamin D is SO vital for humans… I just could not pass up the opportunity to let him get his natural daily dose! But I think he enjoyed himself. He tends to really like one on one mommy and him time, and so do I! I love them both so much, I sometimes feel like I don't get to spend enough quality time with them one on one. But, I am sure I am exaggerating as I spend all day and night with them everyday.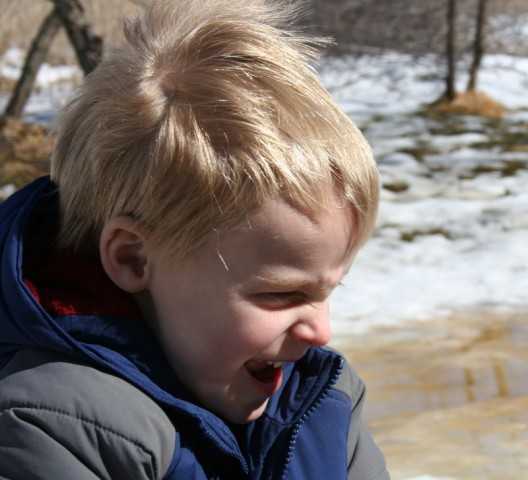 He is smiling here…I promise!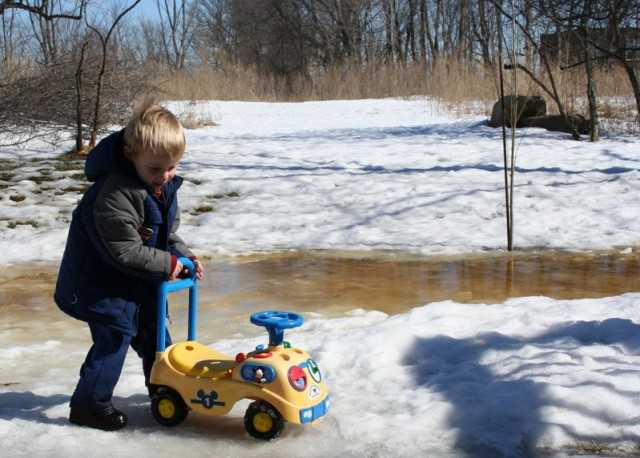 And this is our swamp, oh, I mean backyard. Someday… hopefully soon, there will be grass there and birds chirping and plums on the plum trees and a glorious sun shining.
I was reading in the devotional book Gods Promises for Women today, in the chapter titled, "God Teaches Women To Walk In His Words By Rejoicing Day And Night". It is basically all Scripture broken down into different categories. This one was just so beautiful to me today;
"Through each day the Lord pours His unfailing love upon me, and through each night I sing His songs, praying to God who gives me life."
Psalm 42:8 (NLT)
I just thought it was so fitting on this day… truly though…everyday…
God bless!
Amanda