This post is brought to you by Aldi's.
I used fruit and vegetables to turn this salad into a beautiful and refreshing meal!  A bit different from my norm, wouldn't you say?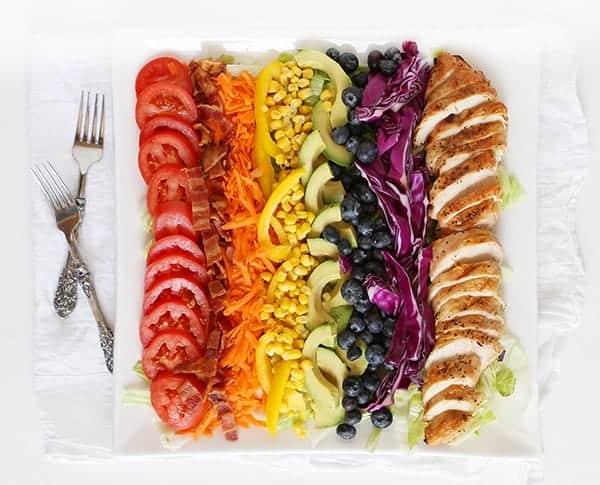 One of my favorite meals in the world is a Cobb Salad.  It has a little of everything; meat (usually chicken), greens/vegetables.  This particular version of a Cobb Salad has all of that as well as some fruit and bacon!
Bacon.  #bacon #bacon #bacon
#getinmahbelleh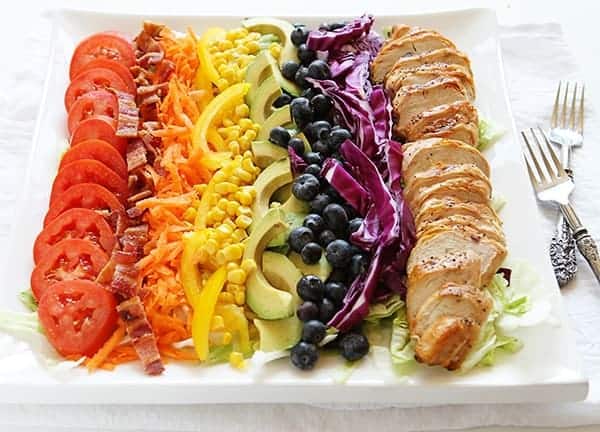 I laid it out here with all of the ingredients lined up and covering a bed of lettuce,  but you could just as easily put all ingredients in a large bowl.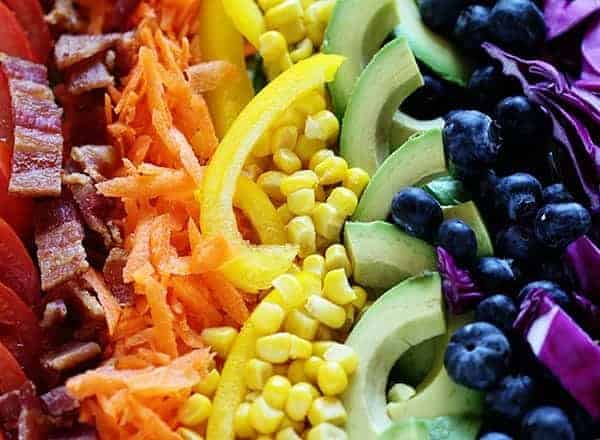 But I can't help but love the way it looks when laid out in rainbow color order.  There is just something so beautiful and fresh about it all!  And there is bacon.  Did I mention I adore bacon?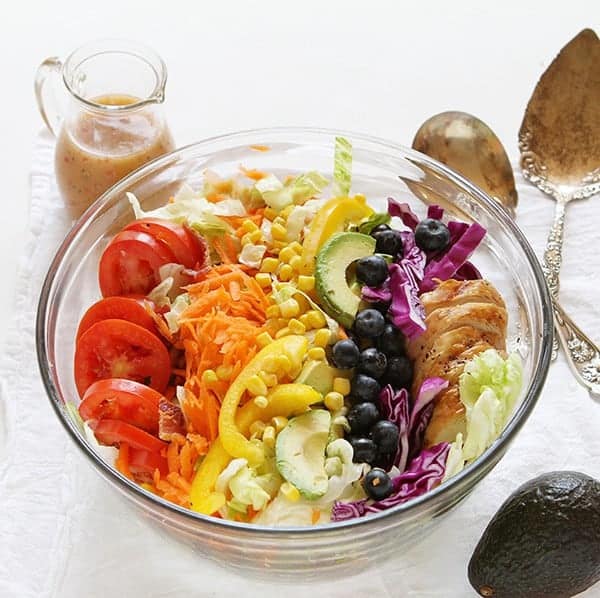 The recipe is for a quick assembly, but do feel free to customize in a way that is most pleasing to you!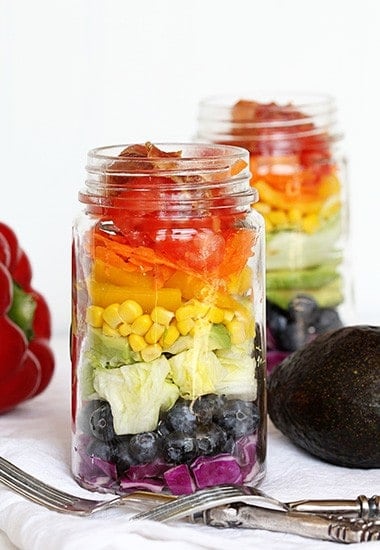 Of course, if you want to really have fun with your food, put it all in a jar!  Not only is this beautiful, but convenient. Place it all in a jar then head out for a picnic with your family!
I shared this recipe over at Aldi's blog!  I was able to buy all the ingredients for this salad at Aldi's and on a budget.  Which is awesome when you make this as often as I do!