Did you know that I have been a homeschooling mom for the last 4 years? It was great!
Well, kinda great.  I love everything about homeschooling and still stand strong in my support of it.
But I got overwhelmed. And stressed. And sometimes angry. And impatient with my kids and found teaching three different grades at once to be more than I could handle.  And I realized… I may not be doing the best thing for my kids by homeschooling.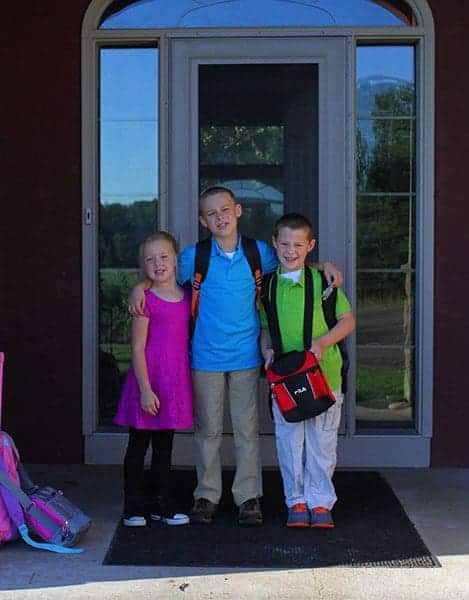 MY LATEST VIDEOS
We just happen to live near a very small private school (57 kids total in K-12).  I enrolled them and now have not one, not two, but three first time students!  I joined the ranks of so many others and celebrated this momentous occasion with a "first day of school" picture.
But I cried.  I cried a lot.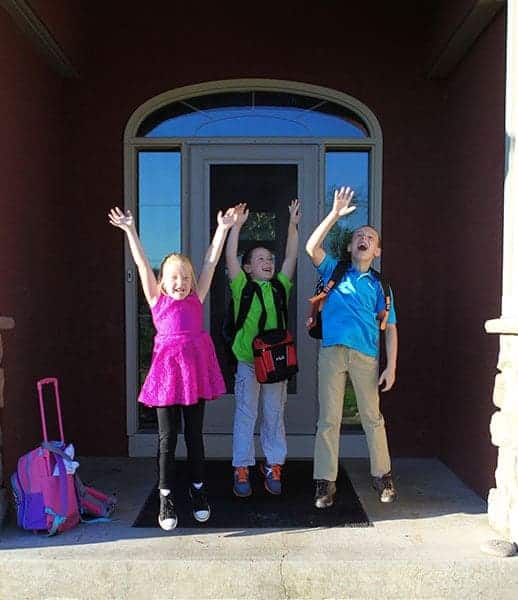 They did not.  I still want them home with me in the worst way, but they are absolutely thriving in their school and truly love it.  They are excited every day to go and excited every day when I pick them up.
On top of everything that comes with sending your babies off to school for the first time (and the guilt of feeling like I failed at homeschooling), what to feed the kids after school turned into an issue. They seemed to be starving the second they walked in the door, but I was woefully unprepared and was always scrambling to find something light enough to not fill them up but that was healthy enough to re-charge their little bodies.
I spend enough time worrying about actual meals that snacks were getting seriously neglected. I hopped online and researched 'after school snacks'.  (Don't laugh!)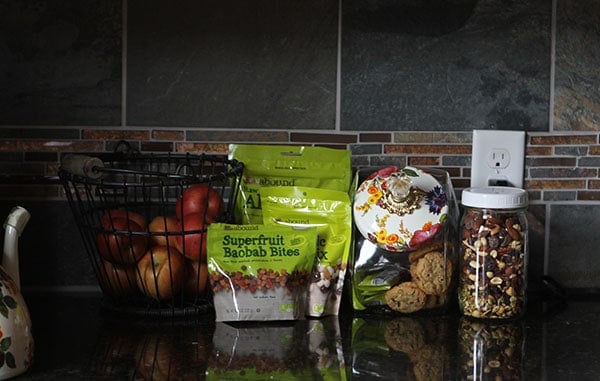 Here is what I found:
1. BE CONSISTENT. The kids should know what their options are and where to find them.  Keeping them in the same place is a great way to avoid the "what can I have to eat" discussion every single day.  As you can see above, I set up a Snack Station.  Fresh fruit compliments the granola, bars, cookies and crackers that the kids have to choose from.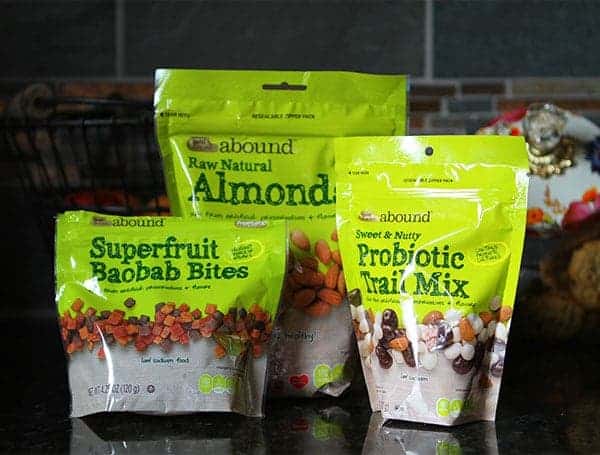 2. OFFER A VARIETY OF CHOICES.  When they feel empowered to choose what they having they are more likely to not complain if it is healthy, good for them, or just not as sweet as they would like.
Teaching them to reach for protein based snacks as a child will help to steer them clear of heavy sugar-laden snacks as an adult.  I also talk to my kids about what they are eating.  When they eat veggies fresh from the garden I ask them to pay attention to how their body feels after.  Alternatively, when I have made a ridiculously sugary cake and they get a small piece, they are to observe how that makes them feel as well.  It is awesome to see how they can distinguish between good energy and the drastic decent of a sugar high, leaving them with headaches, stomach aches and sometimes hunger!
I want my kids to make good choices on their own and based on their own experiences.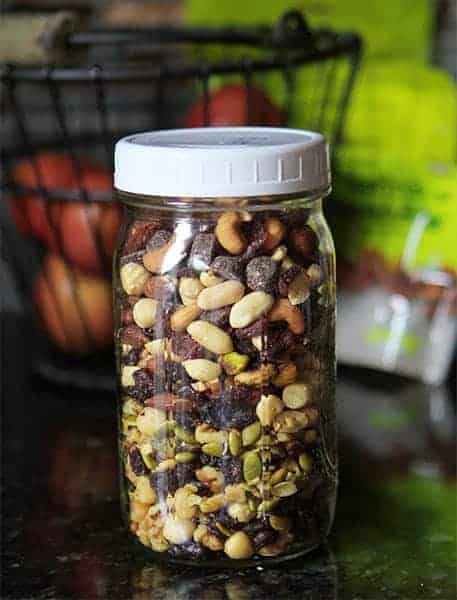 3. TIMING IS EVERYTHING.  They are allowed a snack when they get home, but not after 4:00.
We get home from school at 3:15 and eat dinner around 6:00, so a small snack is just fine for their growing bodies.  If they eat after 4:00 is starts to affect dinner time (which is also always family time) so they are encouraged to have something right away.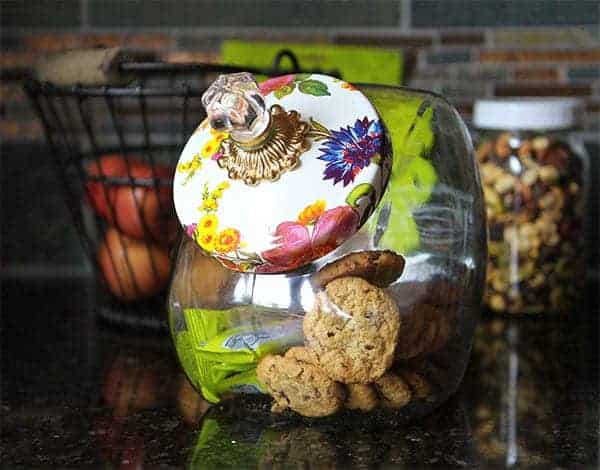 Those cookies are the Oat Bran Cookies from CVS/pharmacy, but with my job there is often baked goods in the house.  I will share homemade cookies and treats when it is appropriate, but being a baker heavily relying on sugar, my cookies are not always the best option.
The kids get the option of fresh fruit, cookies and bars, and fresh cut veggies in the fridge.  I have found that if they are cut up and presented in a pretty way the kids are more likely to eat them.  Also, we still have an abundance of veggies in the garden, so they are welcome to snack on anything they find. (carrots, cherry tomatoes, broccoli, peas)
To get ready for the week I head to CVS/pharmacy and get everything I can in their Gold Emblem "Abound" snack line.  The products are free from artificial preservatives and flavors, low in sodium (except for some nuts),  and really delicious.
Our new favorite is the Lime & Black Pepper Baked Rice Thins.  There is so  much flavor and texture that you really feel full after just a few bites!
In all honesty, I have started using them as MY go-to snack in the afternoon because they make me feel full and satisfied and I don't have the urge to reach for sugar!  Which is a miracle!! (I am highly addicted to sugar)  So yeah, I may have bought 10 packages.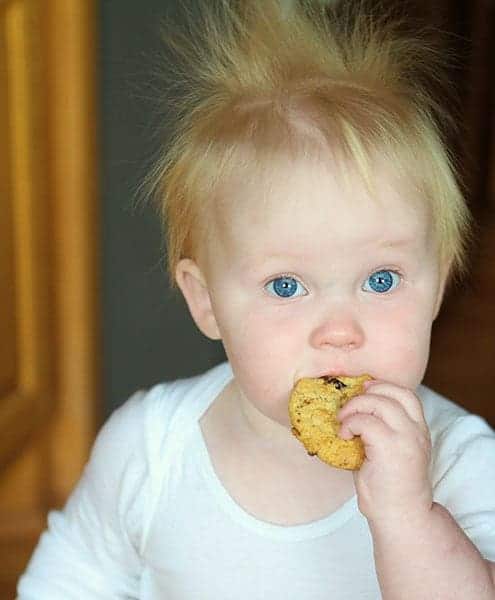 Myself and the big kids are not the only ones who enjoy a snack… the little ones do to!  It is great having them all in one spot so I can grab some for a long car ride or if I need to hop on the phone and quiet a little one or even if they are just hungry!
It has been a blessing to be able to work with CVS/pharmacy and share their Gold Emblem Abound products.  I feel like the timing was just perfect! It has been difficult transitioning into having kids in school and working from home and still taking cake of the little kids and feeling "mom-guilt" over the less-then-healthy snack options I was reaching for.
I try to only work with brands and companies that are a good fit for my family, and CVS/pharmacy has exceeded my expectations.  So while I was compensated to work with them, I can honestly tell you that I am thrilled with their product and will be using it on a regular basis!