So this is less of a recipe and more of a, "Hey, didnt I see that on the box at some point?"
I am fairy certain that everyone in the good ole USA has seen this before.  If you haven't then email cause we need to be friends.  I rarely meet people as behind the times as me.
Could. Not. Be. Simpler.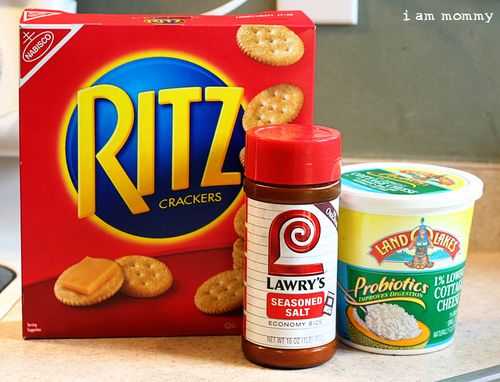 Snacks
I am sure you could add 101 different things to this, and by all means, please share so that I can break out of the mold a bit OK? My family will thank you. But every afternoon when the kids get home from school I am struggling to come up with easy snacks that everyone likes, that they can make themselves, and that isn't loaded with sugar. This one fits the bill!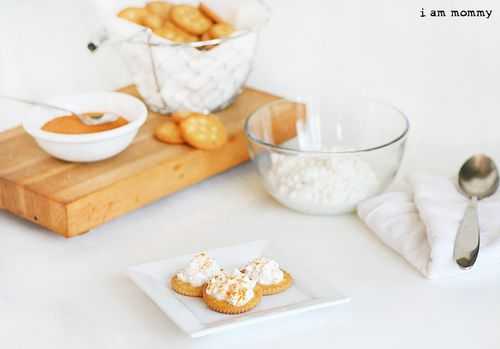 How to Make This Easy Snack
Now, these steps are long and complicated so please be sure to tell me if I left anything out!
Grab cracker.
Add cottage cheese.
Sprinkle with season salt.
Eat.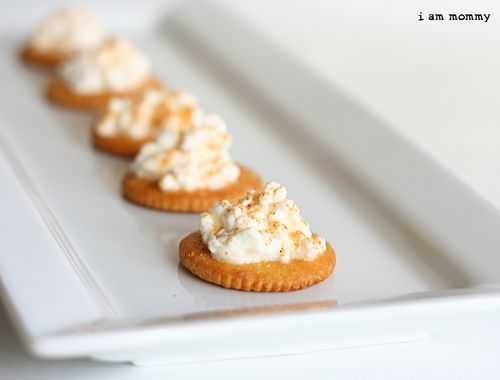 Gotta tell ya.  Even though this is the easiest and cheapest snack ever, we love it.  We can polish off two sleeves of crackers and a container on cottage cheese in one sitting. Not to mention the Lawry's… did you see the size of that container???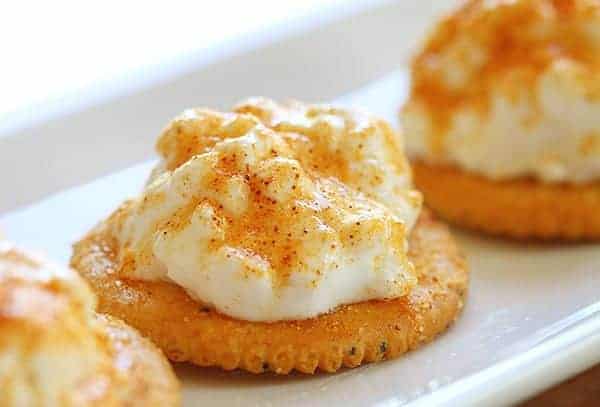 Variations for Snacks
You can add jam, jelly, fresh fruit (we love pears), prunes, almost anything to this simple snack. Some folks use Mrs. Dash to cut down on salt, some use low fat cottage cheese, some get the low-sodium crackers and create an almost salt-free snack! I can say with full confidence that whatever combination you choose, you will be delighted with this easy treat.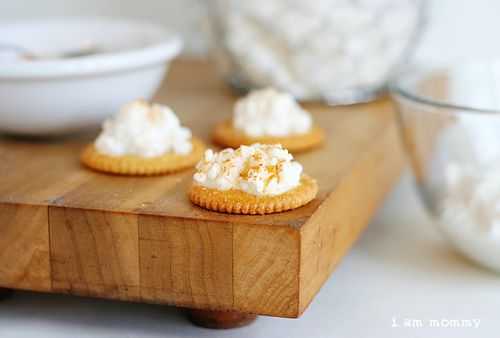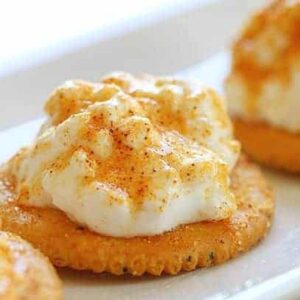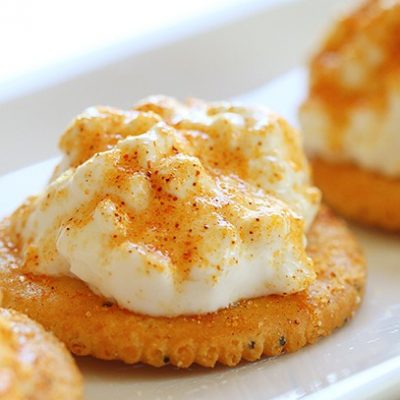 Easy Snack
Ingredients
Ritz Crackers

Cottage Cheese

Season Salt
Instructions
Place about 1 tablespoon of cottage cheese on a cracker and sprinkle with seasons salt. Repeat as many times as you would like!
You may notice that I do not add quantities to this recipe. Simply put, you can make as many or as few as you would like.
So tell me, how many years (decades, centuries…) have you been enjoying this snack?
Are what are some ways you and your family customize it?