Dreams.
I would definitely consider myself a dreamer.  I like to think about things. I like to dream about things that will probably never happen.  I like to just sit in the fantasy of "what if".
We have a small stream on our property that empties into a little pond.  The pond is only 8 feet deep, but it's waters are dark and murky and still.  As I would sit in my living room and look over at the pond on a cool fall day, I would see something different.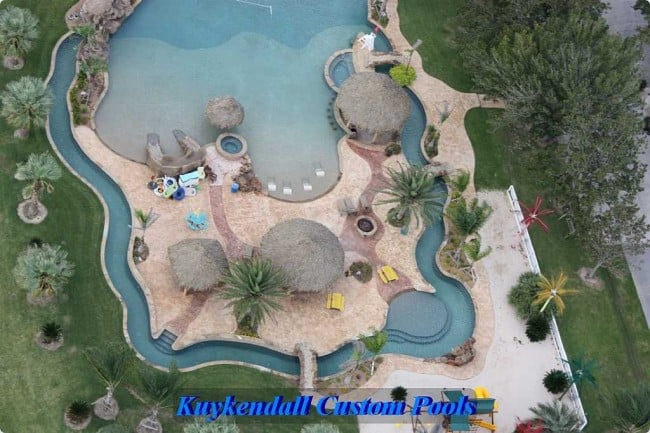 image from Kuykendall – Lazy Rivers
 A lazy river. You know, the kind that are in fancy waterparks?  With people on big inner-tubes just relaxing and going round and round, moved lazily along by the jets in the water.  The river would be small, but it would empty into a perfectly round pool (that was the former pond), similar to the image above.
I know in my heart of hearts that we will never be putting a lazy river on our property.  We live in Minnesota.  We are not millionaires.  And lazy rivers are pretty darn impractical for many reasons.
It's safe to say that I have no hope of that BIG HUGE CRAZY idea becoming a reality.
But I still love to dream about it.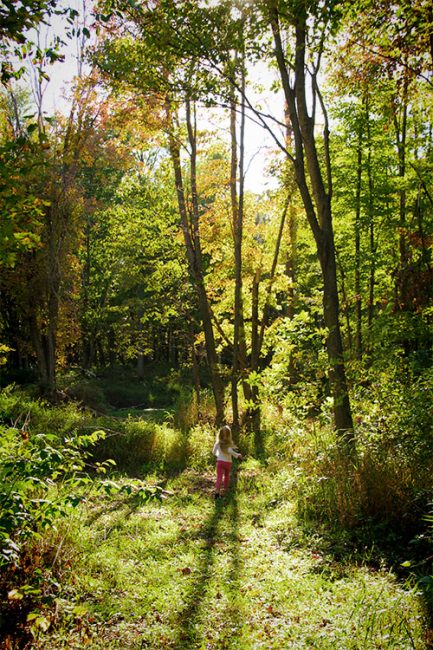 I am reminded of how much God wants to give me the desires of my heart, but so thankful that He already knows what I need.
Maybe He already knows that many memories will be made on the long winding trails by adventurous little kids with endless imaginations and courage. That clubs will be formed and pacts made and discoveries of nests and bugs and new flowers will create far more lasting reflections than concrete and chlorine.
I love that He can see beyond worldly (and sometimes selfish) desires.  That He doesn't provide something simply because I ask.  That all things, good and bad, will be used to strengthen our relationship and bond.
"And we know that God causes all things to work together for good to those who love God, to those who are called according to His purpose."  Romans 8:28
He created me.  He knows me better than I know myself.  And He knows exactly what will truly fulfill me.
I have another dream.  And that is that someday the desires of my heart will be in line with God's will.
Now that is a worthy dream.