UPDATE: Here is a tutorial for how I made this Lilac Cake! https://iambaker.net/lilac-cake-tutorial/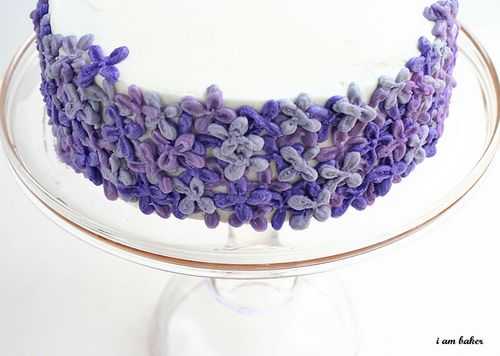 This is just a simple little cake meant to brighten your day.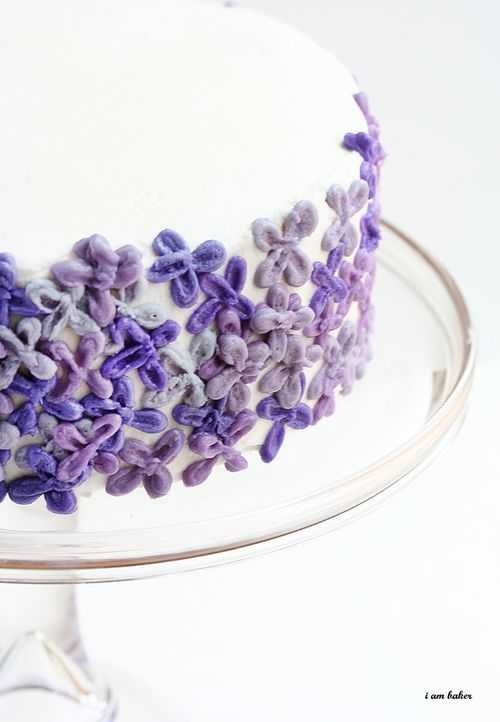 Just a few purple flowers I hope will make you smile.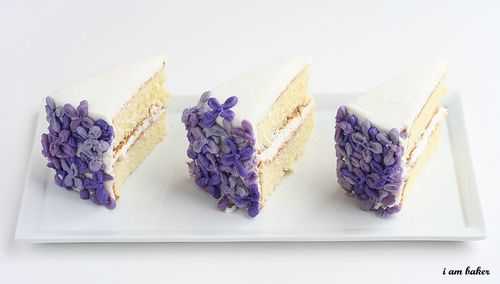 A plate served with three pieces.
Don't judge.
Just enjoy.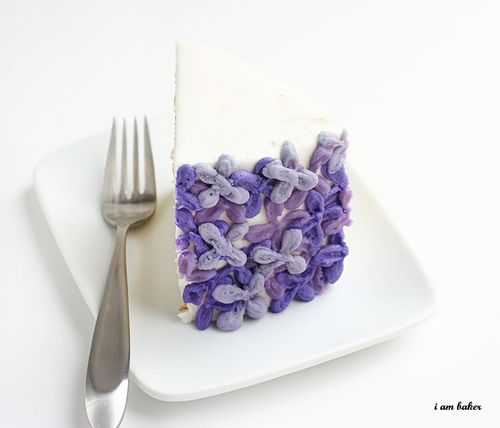 I used my basic white cake recipe. I whipped up a batch of buttercream, added some purple and piped away.
Hope your day is full of plates with three pieces of cake!