I have been in a deep state of sadness. I mean, not a deep state. More like sad. Mildly sad. Slightly inconvenienced I think is maybe a better way to say it.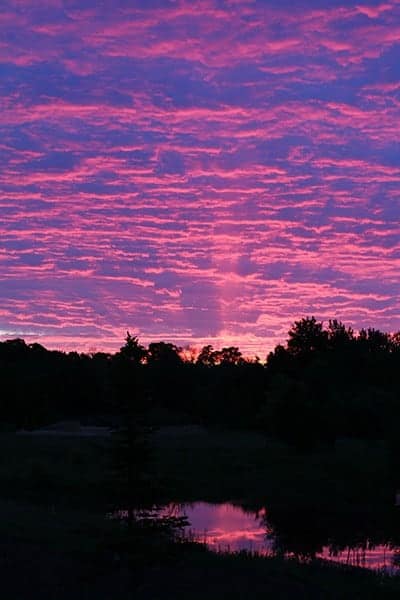 Why? Because I just finished Magnum P.I. on netflix. I have really enjoyed getting to know Magnum and Higgins again in my adult years, as when it was first aired I was a little kid.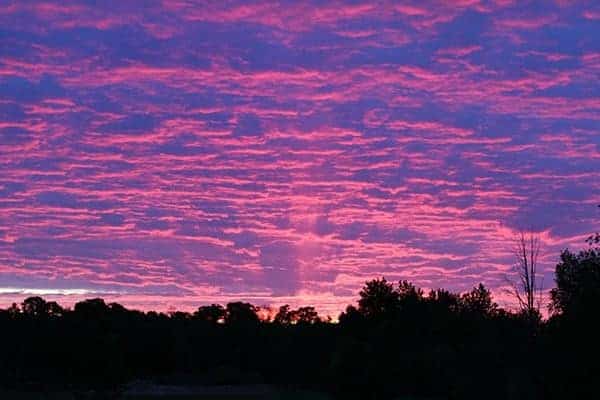 MY LATEST VIDEOS
But… it occurred to me that I missed the scenery the most.
Those majestic and vibrant Hawaiian sunrises and sunsets and beautiful blue water seemed to speak to my soul.
I loved every show that featured the setting and focused on the beauty of Hawaii. (Since I have never been!)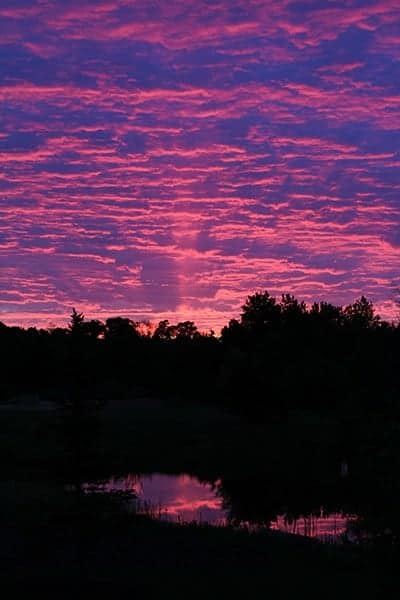 But as I stood in the doorway today… gazing upon a purple and pink sky… a sky filled with an overwhelming beauty that seemed to be singing directly to me… I realized something.
There is nothing quite as beautiful as a Minnesota sunrise. Not because the setting is any more special than anywhere else, but because this is where my heart is. Realizing that before me was the grandest and most bold of God's visible gifts to His children, and behind me were my precious children and husband… I felt a grateful sense of peace and awe.
And cannot think of a better way to start the day!