No-Churn Mint Chocolate Chip Ice Cream is creamy, homemade mint ice cream loaded with pieces of chocolate. Be sure to try my other no-churn ice creams like Vanilla, Blueberry, and Chocolate!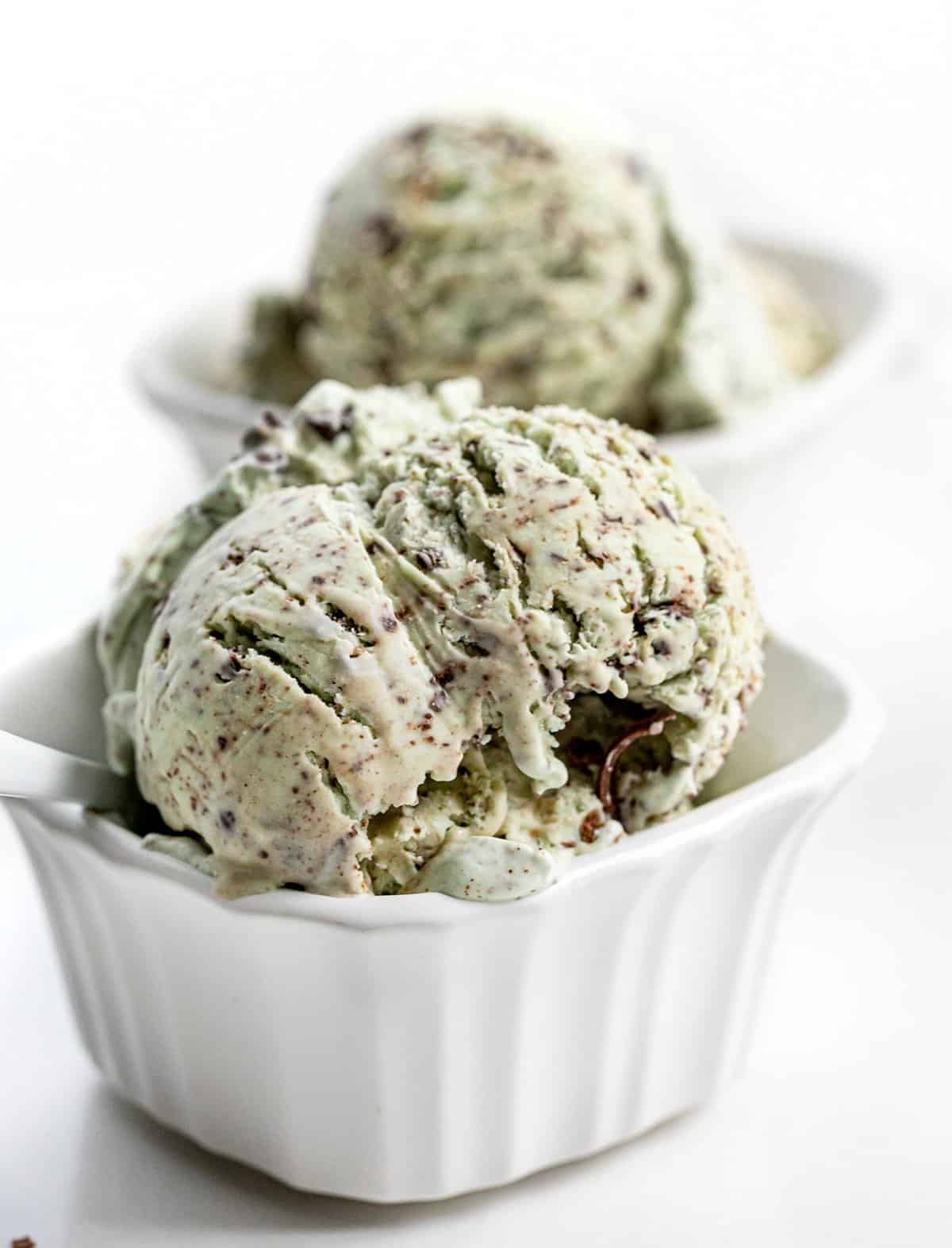 No-Churn Mint Chocolate Chip Ice Cream
This mint chocolate chip ice cream lives up to its name; you get the full flavors of both mint and chocolate in every bite. One taste-tester compared the ice cream to eating an Andes chocolate mint. And, you don't even need an ice cream maker to enjoy this frozen treat!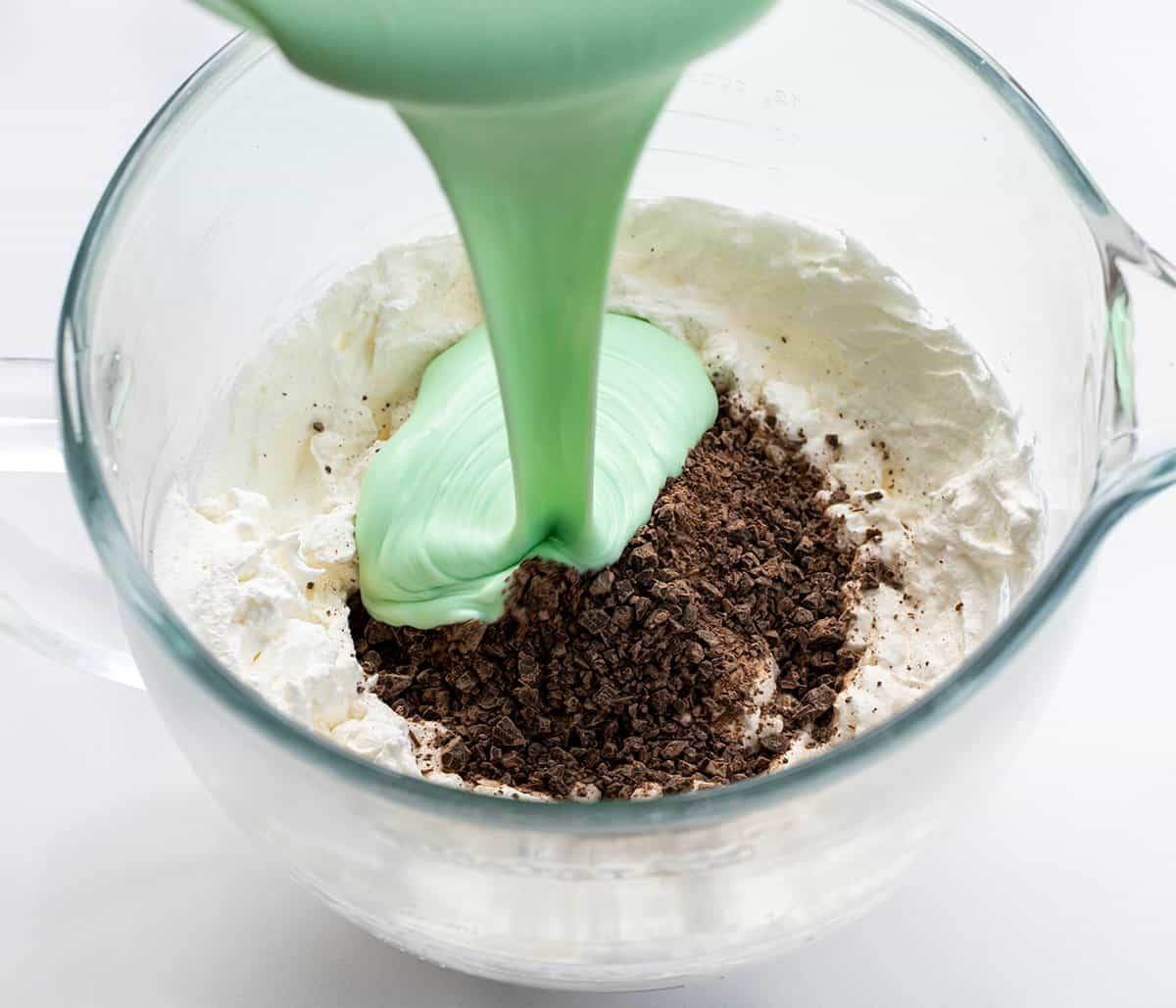 Ice Cream Ingredients
Heavy Whipping Cream: Also known as heavy cream, this is a liquid with 36-40% fat. This will be whipped up into a cream to use in the ice cream.
Peppermint Extract: Pure peppermint extract gives the ice cream its minty flavor.
Chocolate: I chopped up a semi-sweet chocolate bar to fold into the ice cream. You could also use chocolate chips, regular-sized or mini. If you do use regular-sized chocolate chips, you may want to chop them into smaller pieces to make them easier to eat when frozen. If you do use chocolate chips, you will need about 3/4 of a cup. You can also use darker chocolate if you prefer.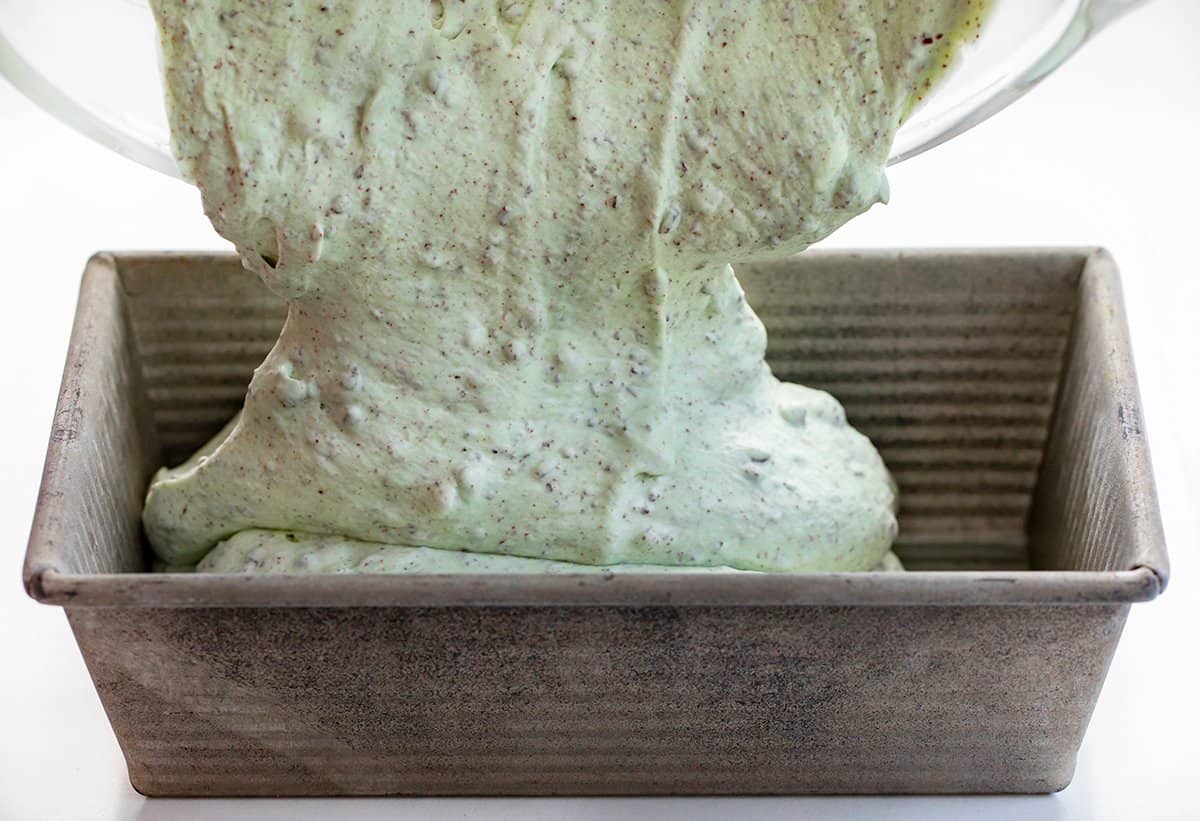 Can I Use Mint Extract Instead of Peppermint Extract?
In this recipe, I used pure peppermint extract. But, could you substitute mint extract instead? You could try it in a pinch, but you will not get the same strong peppermint flavor that you want in the ice cream.
Peppermint extract is a combination of spearmint and watermint and has a more robust flavor. It is also made with more menthol. Mint extract is generally a mix of peppermint and spearmint, made with much less menthol.
Peppermint extract is the best choice when making this ice cream; it complements chocolate very well. If you do use mint extract, the mint taste will be much more subtle.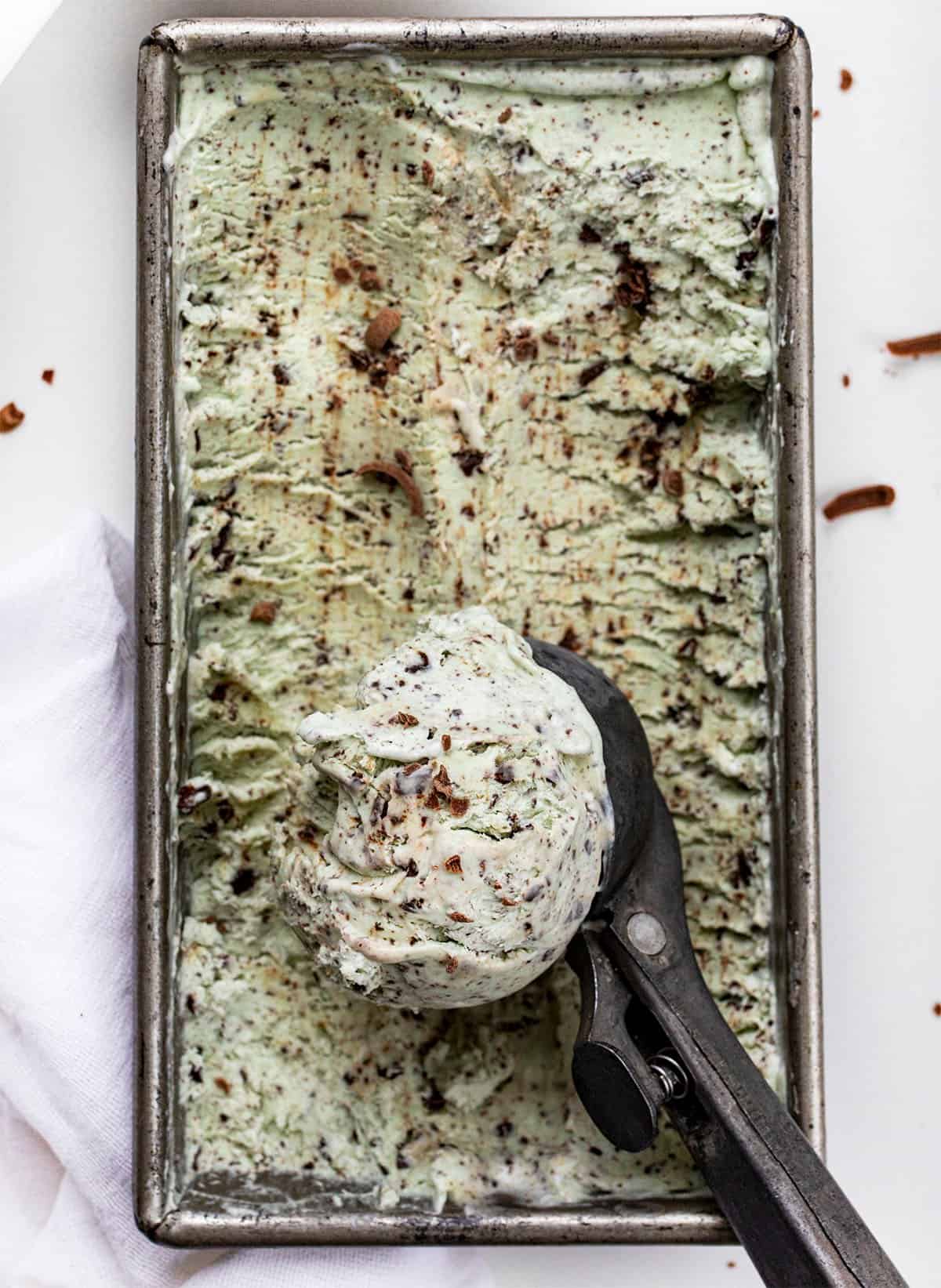 Can I Make Mint Chocolate Chip Ice Cream Without Food Coloring?
Sure! Just because the mint chocolate chip ice cream is not green does not mean you will be missing out on any minty flavor! The green food coloring is simply decorative. You could leave it out or make the ice cream any color you wanted.
How to Store No-Churn Ice Cream
Yes, there are fancy and specific ice cream containers you could buy, but you could also use containers you have on hand. Here are some options:
Freezer-safe container
An old ice cream bucket (Just be sure to wash it out well and place a layer of plastic wrap on the top of the ice cream before adding the lid.)
A loaf pan (like the one in which you chilled the batch of ice cream) However, be sure to cover it with plastic wrap if you are going to keep it in the pan.
Pie plate–Again, just be sure to cover the top of the ice cream with plastic wrap.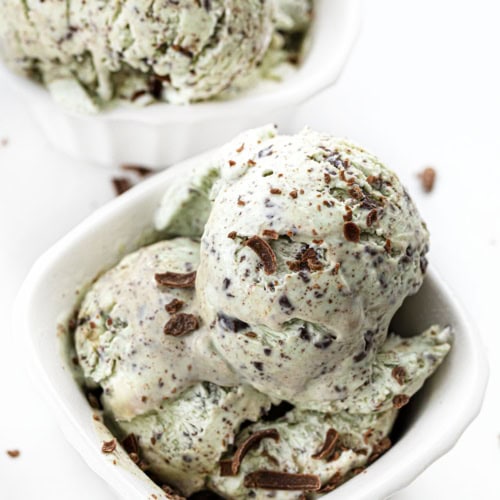 No-Churn Mint Chocolate Chip Ice Cream
No-Churn Mint Chocolate Chip Ice Cream is creamy, homemade mint ice cream loaded with pieces of chocolate.
Ingredients
2

cups

(476 g) heavy whipping cream

1

can

(14 ounces) sweetened condensed milk

½

teaspoon

pure peppermint extract

⅛

teaspoon

kosher salt

3-5

drops

green food coloring,

optional

4

ounces

semi-sweet chocolate bar,

coarsely chopped into small pieces
Instructions
Place a 9×5-inch loaf pan in the freezer to chill.

To the bowl of a stand mixer, add the heavy cream. Start mixing at the lowest speed, and then gradually increase speed to medium until the cream starts to get thicker. (The gradual progression prevents you from spraying yourself with cream.)

The cream will thicken and start to peak. Mix on high speed until the cream is thick and stiff. This happens quickly, so watch it closely!

In a medium bowl, combine sweetened condensed milk, peppermint extract, salt, food coloring, and 1 cup of whipped cream.

Add the chocolate pieces and the sweetened condensed milk mixture back into the mixing bowl with the rest of the whipped cream. Gently fold the ingredients together.

Pour the mixture into the chilled pan and freeze for at least 5 hours, or until fully set up, before serving.
Did you make this recipe?
Thank you for making my recipe! You took pictures, right? Well go ahead and post them on Instagram! Be sure to mention me @iambaker and use the hashtag #YouAreBaker.