No-Churn Chocolate Ice Cream is super creamy and easy-to-make homemade chocolate ice cream made with chocolate chips and no special equipment! Once you taste how creamy this is, you will want to make my Vanilla and Blueberry Ice Cream, too!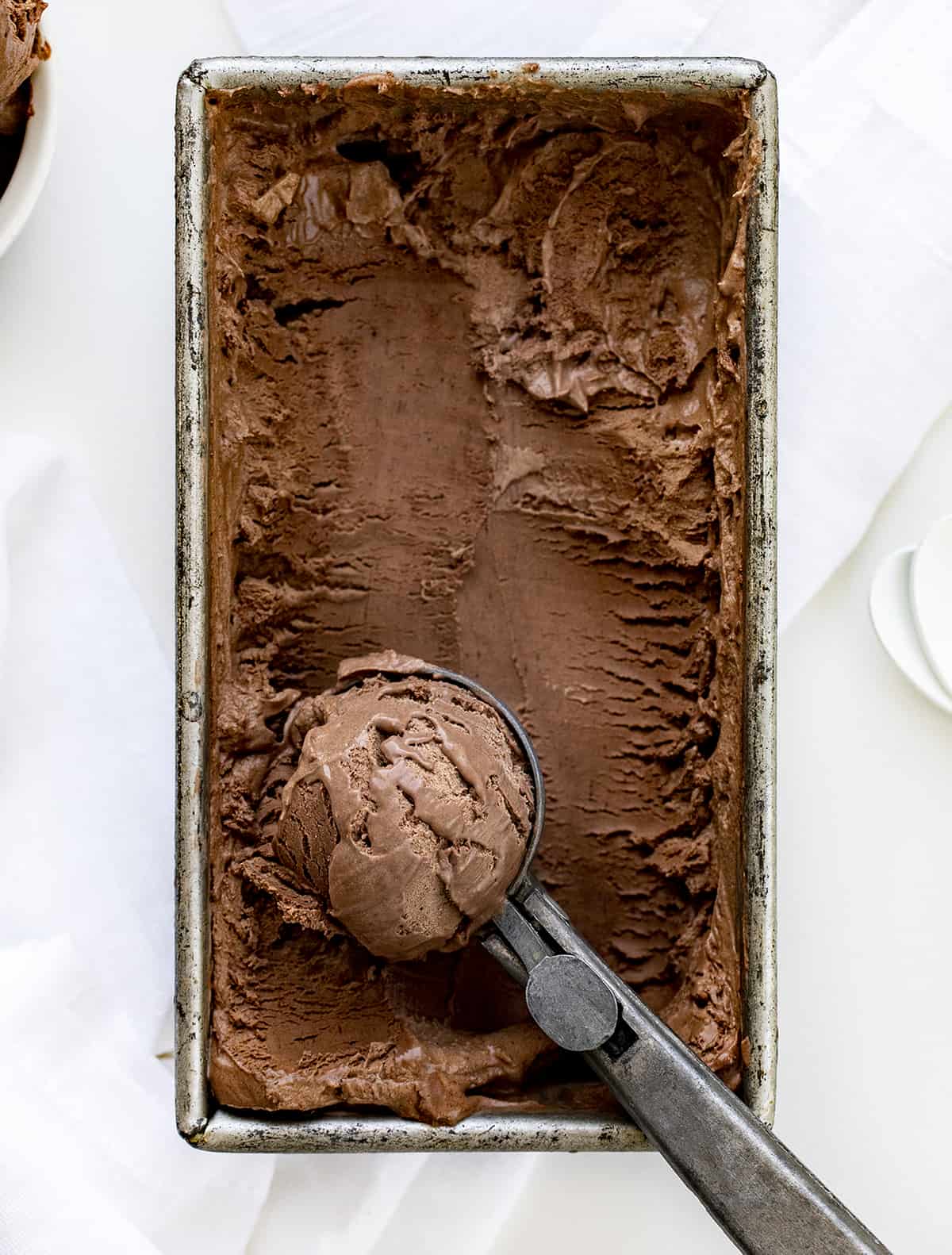 No-Churn Chocolate Ice Cream
I crave, you crave, we all crave no-churn chocolate ice cream! You get plenty of chocolate flavor in every spoonful of this frozen treat. And, I will say it many times, it will be the creamiest, most luscious texture of ice cream you will ever enjoy!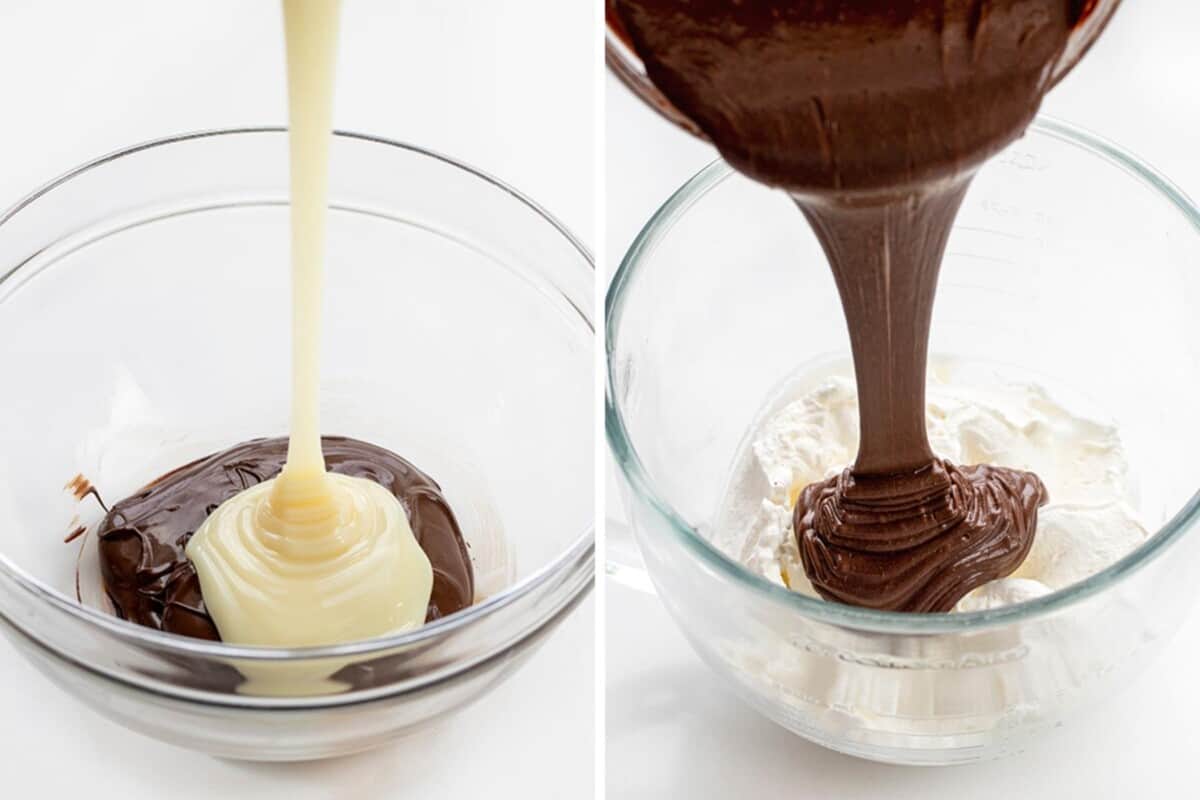 Ingredients
Heavy Whipping Cream: Heavy cream will be mixed to make the smooth and creamy whipped cream that makes the ice cream so velvety and creamy.
Chocolate: I used semi-sweet chocolate chips in this recipe.
Sweetened Condensed Milk: Sweetened condensed milk is richer and creamier than regular milk which helps make the ice cream super creamy. It also has added sugar to sweeten up the treat, too. Be careful not to use evaporated milk; they are different.
Cocoa: For richer and darker chocolate ice cream, I used Dutch-processed cocoa. You could get away with using regular unsweetened cocoa, too.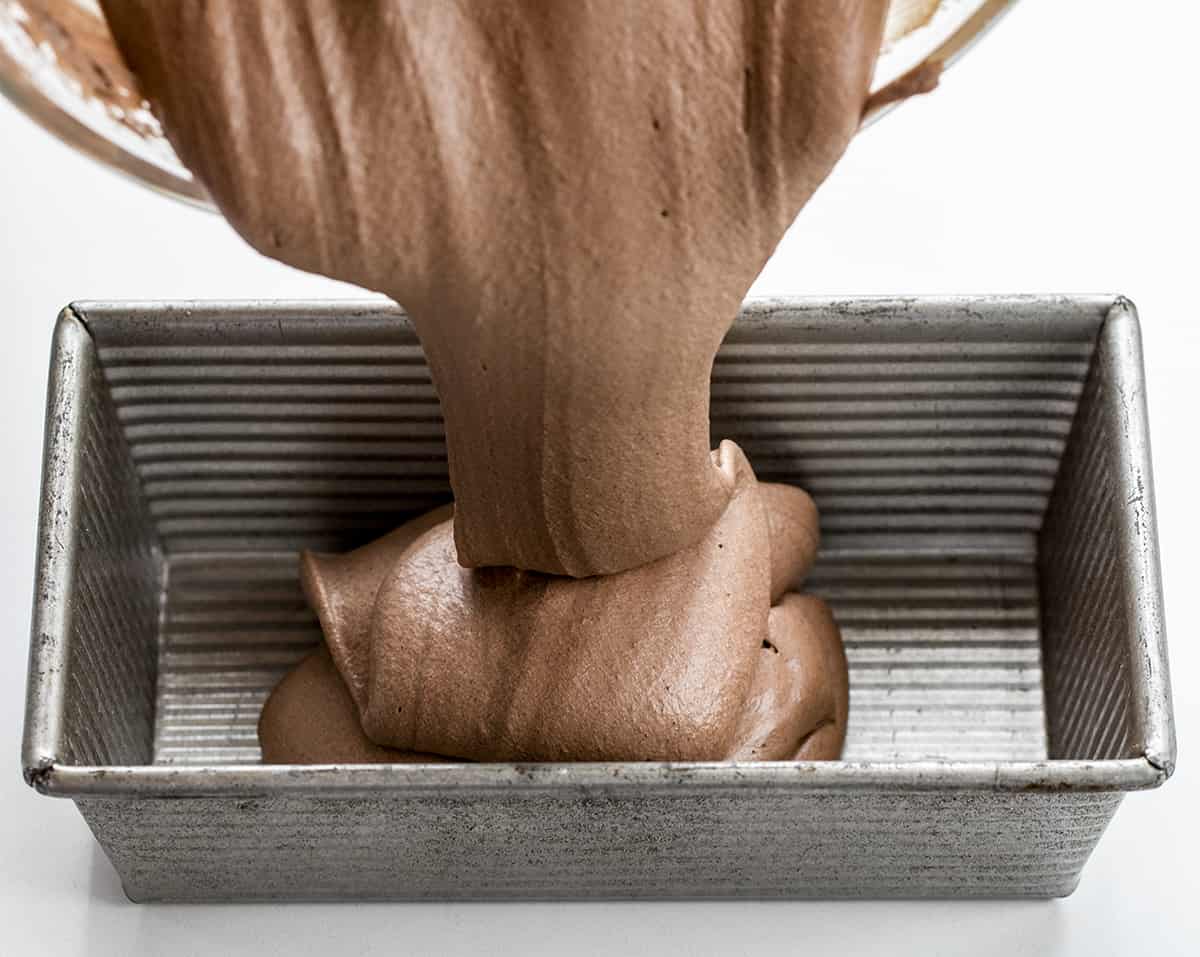 What is No-Churn Ice Cream?
No-churn ice cream is ice cream that is made without an ice cream machine. There are also no eggs in this homemade ice cream and most often uses sweetened condensed milk as opposed to granulated sugar.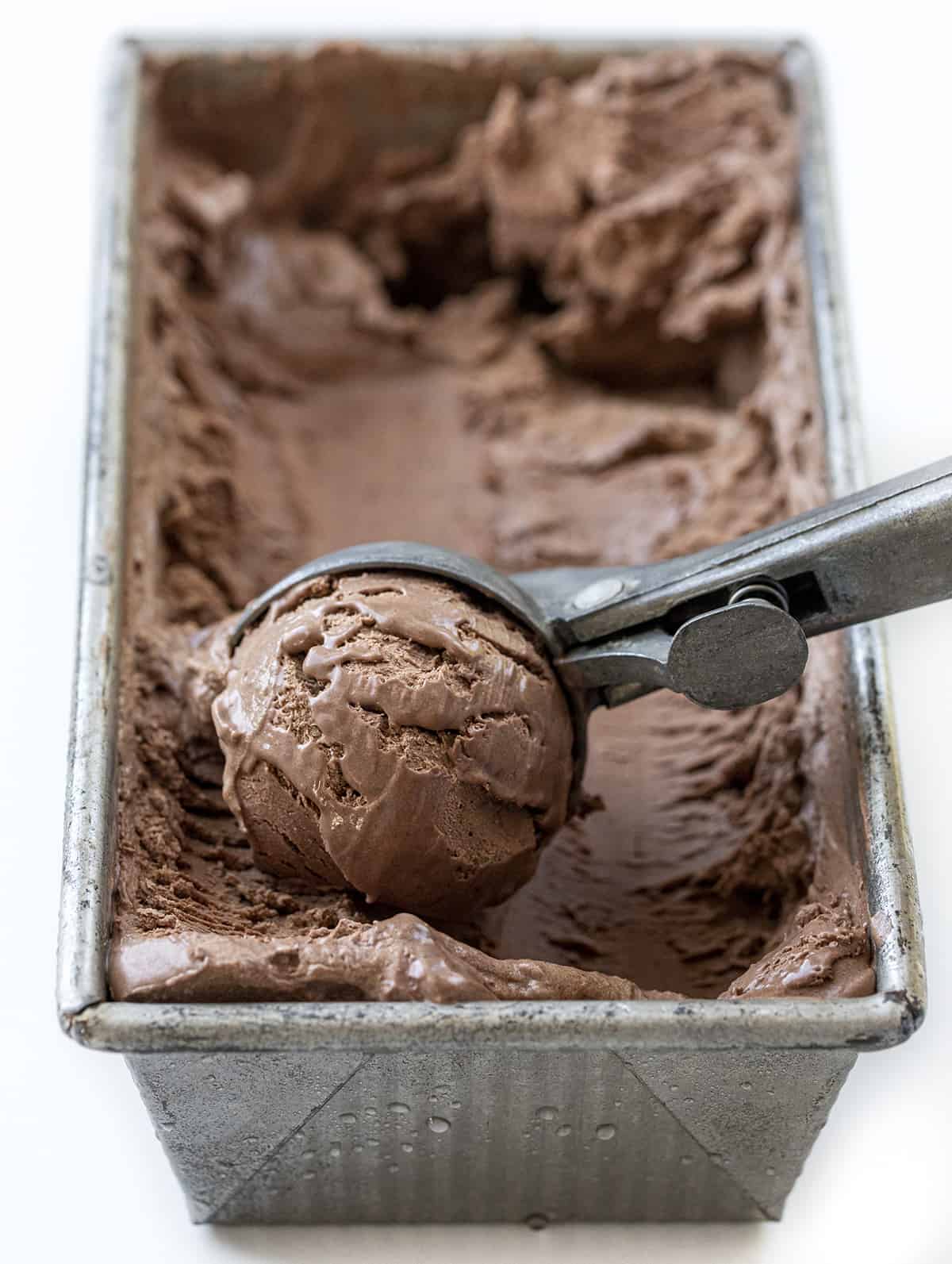 Is No-Churn Ice Cream Creamy?
YES! And, yes, I did mean to shout out that answer. I seriously cannot believe the velvety and creamy texture that is in every spoonful of this chocolate ice cream. There is no graininess, and now I am coming up with even more no-churn ice cream recipes like Strawberry because of how great it really is!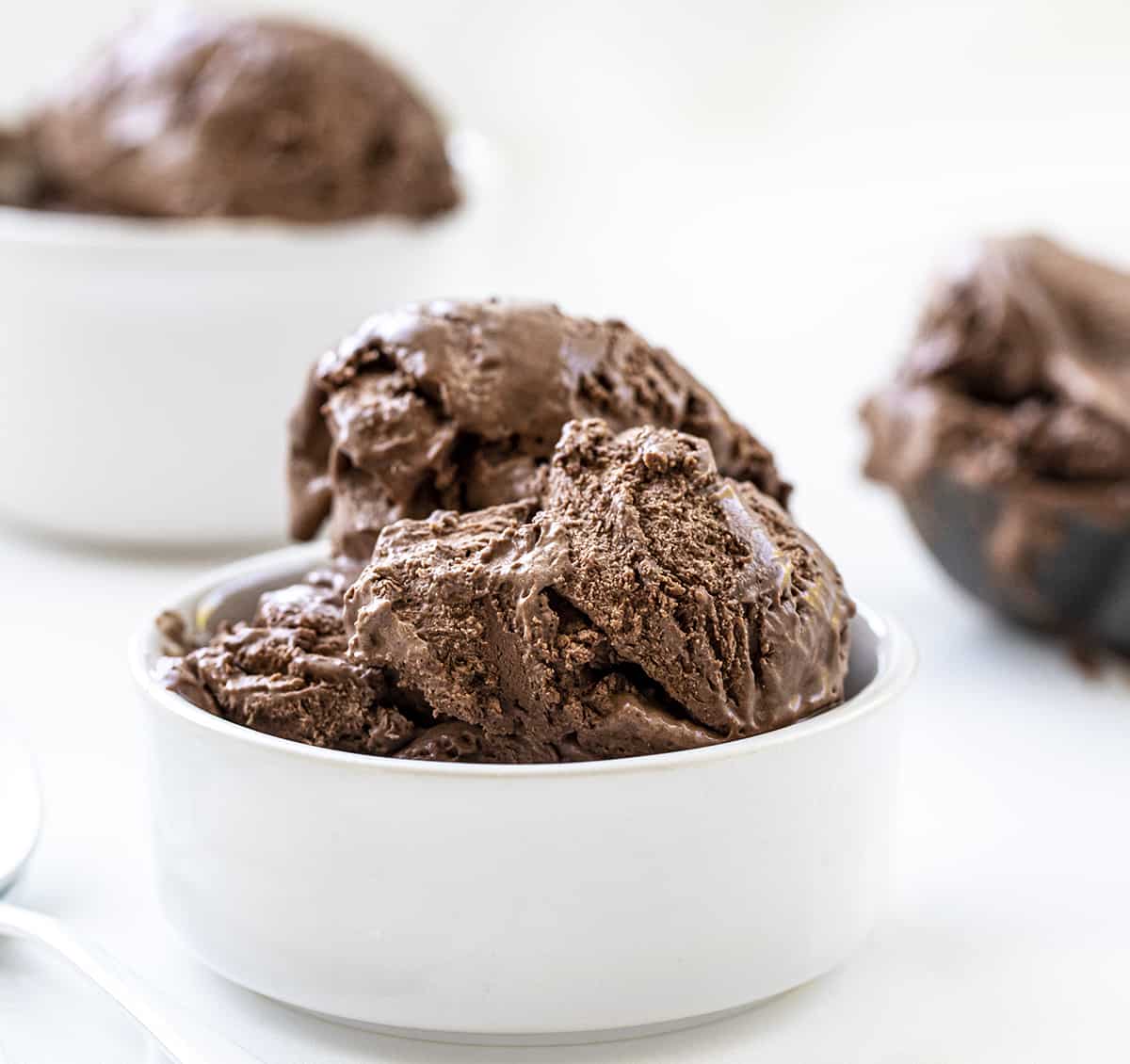 How Long Does No-Churn Ice Cream Last?
The ice cream should be stored near the back of the freezer and will last a couple of months. If you notice any freezer burn, it's a good time to toss it. However, I can almost guarantee that the ice cream will not last more than a few days!
How Much Ice Cream Does This Make?
This batch of chocolate ice cream will make 5 cups. If you follow the recommended serving size of 1/2 cup (yeah, right), it will be 10 servings. But, of course, the serving size depends on how much you are craving chocolate ice cream.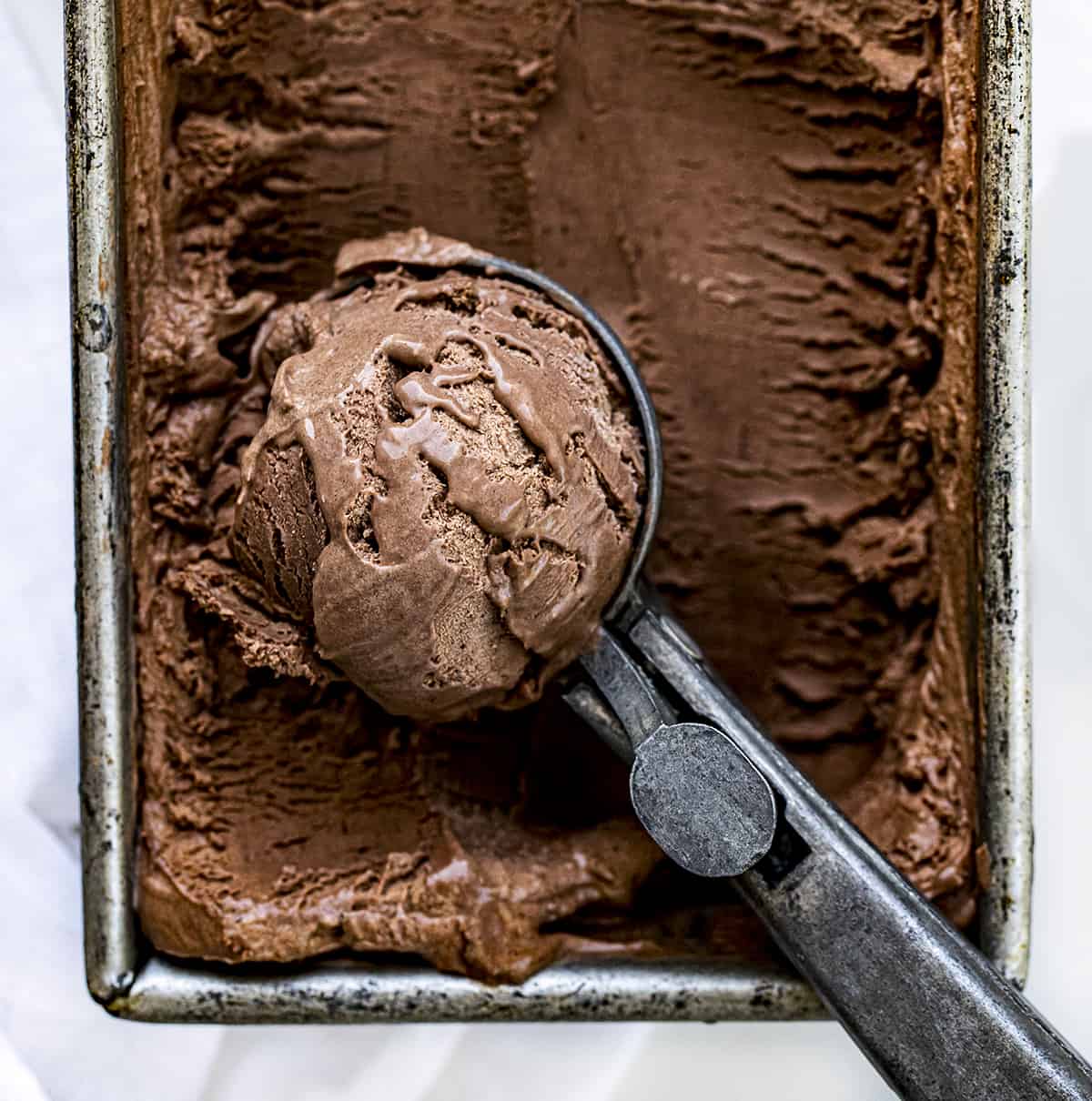 How to Store No-Churn Ice Cream
Yes, there are fancy and specific ice cream containers you could buy, but you could also use containers you have on hand. Here are some options:
Freezer-safe container
An old ice cream bucket (Just be sure to wash it out well and place a layer of plastic wrap on the top of the ice cream before adding the lid.)
A loaf pan (like the one in which you chilled the batch of ice cream) However, be sure to cover it with plastic wrap if you are going to keep it in the pan.
Pie plate–Again, just be sure to cover the top of the ice cream with plastic wrap.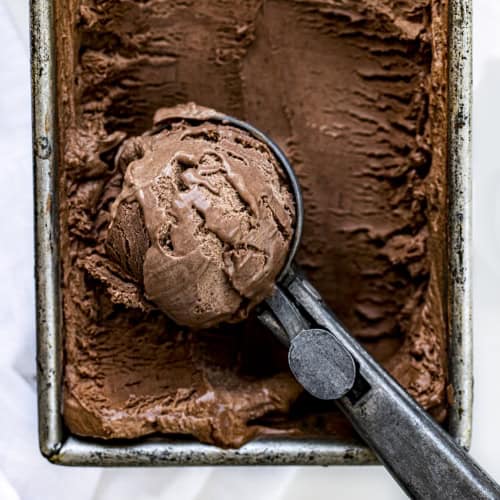 No-Churn Chocolate Ice Cream
This decadent, creamy, rich, and satisfying Chocolate Ice Cream is made without any fancy tools or equipment! Six easy ingredients and you are in chilled chocolate heaven!
Ingredients
2

cups

(476 g) heavy whipping cream

¾

cup

(136.5 g) semi-sweet chocolate chips

1

can

(14 ounces) sweetened condensed milk

⅓

cup

(39 g) Dutch-processed cocoa powder

1

teaspoon

vanilla extract

¼

teaspoon

kosher salt
Instructions
Place a 9×5-inch loaf pan in the freezer to chill.

To the bowl of a stand mixer, add the heavy cream. Start mixing at the lowest speed. Then, gradually increase speed to medium until the cream starts to get thicker. (The gradual progression prevents you from spraying yourself with cream.)

The cream will thicken and start to peak. Mix on high speed until the cream is thick and stiff. This happens quickly, so watch it closely! Set it aside.

In a medium, microwave-safe bowl, melt the chocolate chips in 30-second increments, stirring in between until creamy. Add sweetened condensed milk, cocoa powder, vanilla, salt, and 1 cup of whipped cream.

Gently fold the sweetened condensed milk mixture back into the mixing bowl with the rest of the whipped cream.

Pour the mixture into the chilled pan and freeze for at least 5 hours, or until fully set up, before serving.
Did you make this recipe?
Thank you for making my recipe! You took pictures, right? Well go ahead and post them on Instagram! Be sure to mention me @iambaker and use the hashtag #YouAreBaker.