RECIPES: I use my favorite sugar cookie recipe and my special version of royal icing.
Are you ready for my next Mothers Day gift idea??? Its only two weeks away!
Cause I don't know about you. But giving my mom personalized baked goods has always got me bonus points.
Did you check out the Mothers Day Cake?
Or how about the Mothers Day Garden Party?
My next idea is not a cake. Crazy! I know.
Its cookies.
It's a Mothers Day Cookie jar.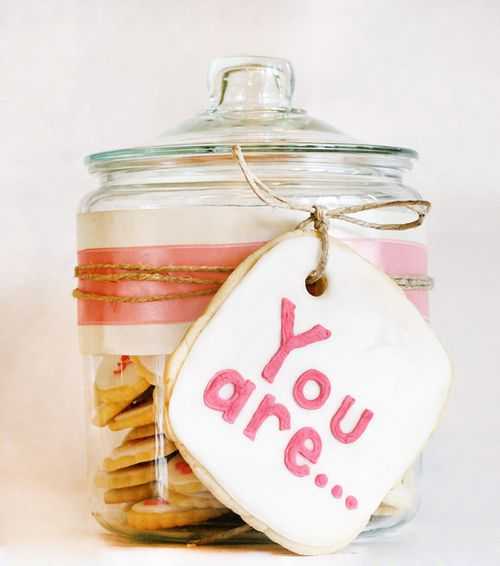 A Mothers Day cookie jar filled with approximately 4, 531 cookies (four dozen if you want to get technical) with sweet words about mom and one GIANT cookie on the front.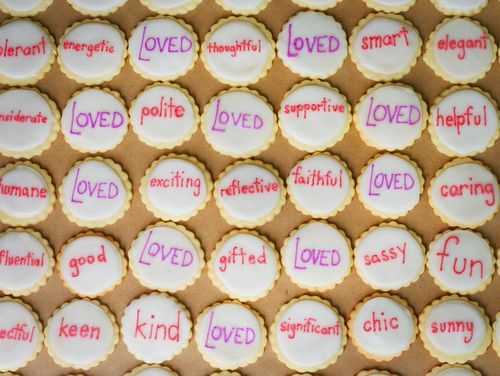 The idea came to me one day as I was trying to find words to describe my mom.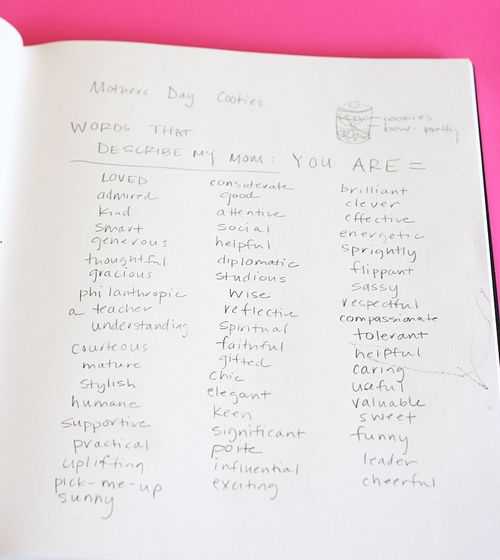 I didn't use every word on this list… I have no idea where "sprightly" came from.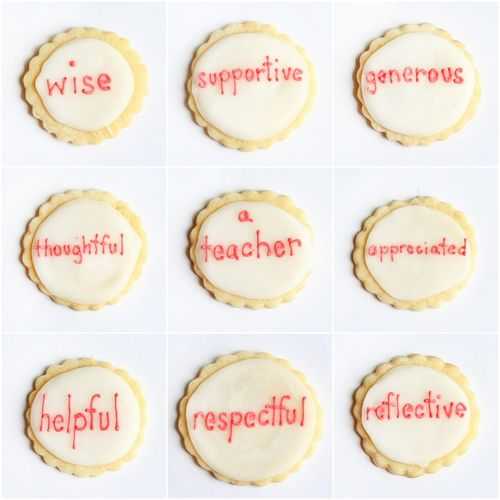 Although its time consuming, its really very easy to do! Two colors of icing. Four dozen cookies. Just writing out words.

Totally do-able.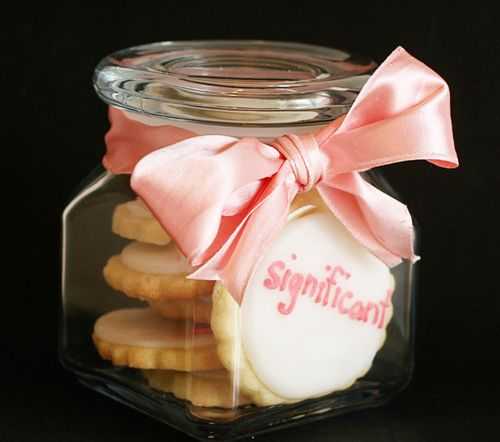 And you can pretty much package these up any old way for a neat effect.
I can just see it… "Mom. I love you! You are so many things to me… so I made all these cookies with words on them that describe you! So if you are ever feeling down or just off… you can grab one of these cookies and know how I see you."
Or…something like that.
I mean. She probably shouldn't grab one a these cookies a year from now. Two weeks max folks.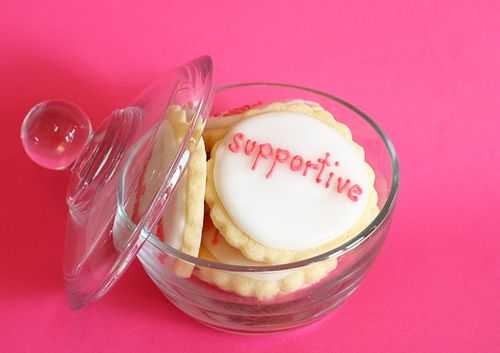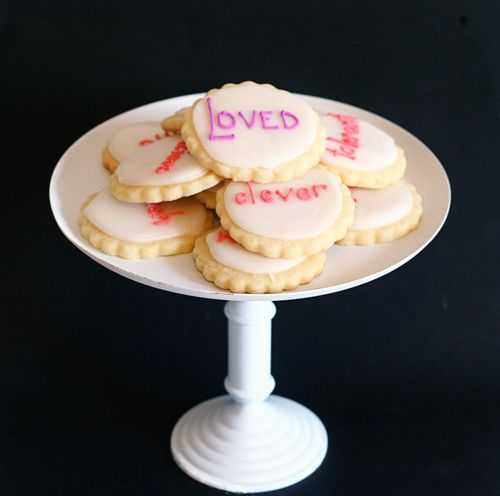 So have fun with this!
Make the cookies a little bigger and use phrases that are significant to mom.
Or write the names of every single child and grandchild.
Or just write 'I love you" on 100 cookies.
Whatever you do, she is sure to love it!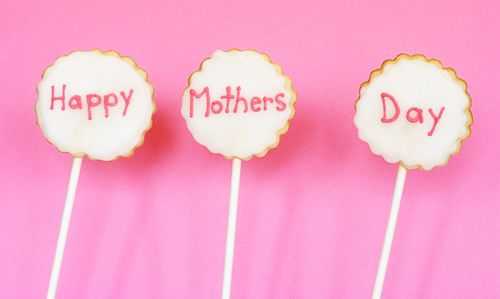 I use my favorite sugar cookie recipe and my special version of royal icing.