So I asked you to name this picture.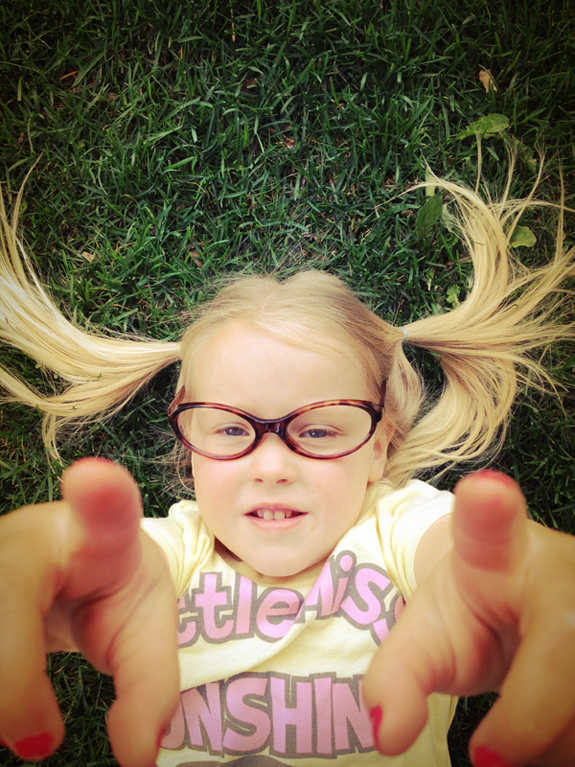 And boy did you ever!
Here are some of my favs:

MY LATEST VIDEOS
From kookla9 on instagram
"What has two pointing fingers and loves cupcakes?  You do."
From Tammy
"JESUS wants YOU"
From carlasconfections on Instagram
"You will make me a cupcake!" (using the "force")
From Heather O
"Take that suckas"
From mammarada on Instagram
"Pull them both, I dare you!"
From Mary
"Aint no sunshine when I'm gone." Brilliant!
From fafabear8 on Instagram
"Hey fongool, I'm Sandra Dee!" 
From msmindy on Instagram
"You're my honeybunch, sugarplum pumpy-umpy-umpkin, you're my sweetie pie, you're my cuppycake, gumdrop, snoogums-boogums, you're the apple of my eye!"  We LOVE that book!
And my almost favorite:
From Liz
"I'm crushing your head."  I used to do that ALL the time when I was a kid!  You brought back memories! 
And now for the winner.
Its not so much 'funny' as much as it is so stinkin perfect for my little girl I cant take it.
From hookemhil on Instagram
"And though she be but little, she is fierce." -Shakespeare
I have never heard that quote and I could not love it more.
Miss 'hookemhil' you have won a Kindle.  Please email me at [email protected] so I get get you your Kindle!