I am all about easy and fun this summer.  With my youngest babe now a year old, getting out and about outside is definitely a priority!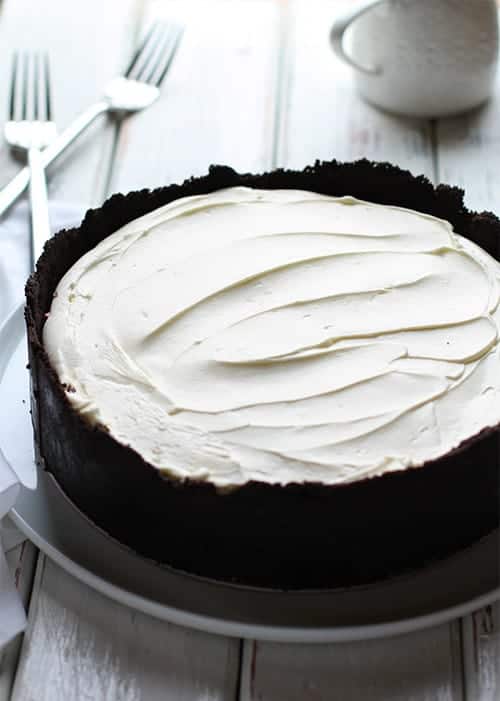 Not only do we love to spend as much outside as possible, but when I am inside, I don't always want to be in front of a hot oven.  That's why this recipe is a great one; it has a really fun and pretty design and it is NO BAKE!  No turning on the oven!  No cranking up the AC to compensate!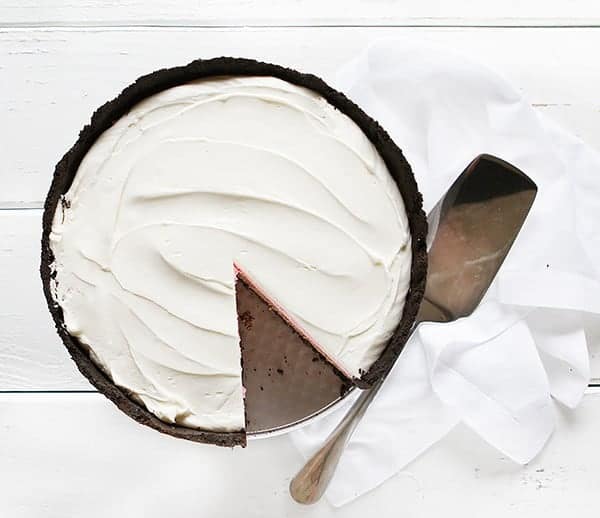 And it's got an Oreo cookie crust.
Which basically means that it will be awesome, because anything with an Oreo cookie crust is awesome.  It's like the law or something.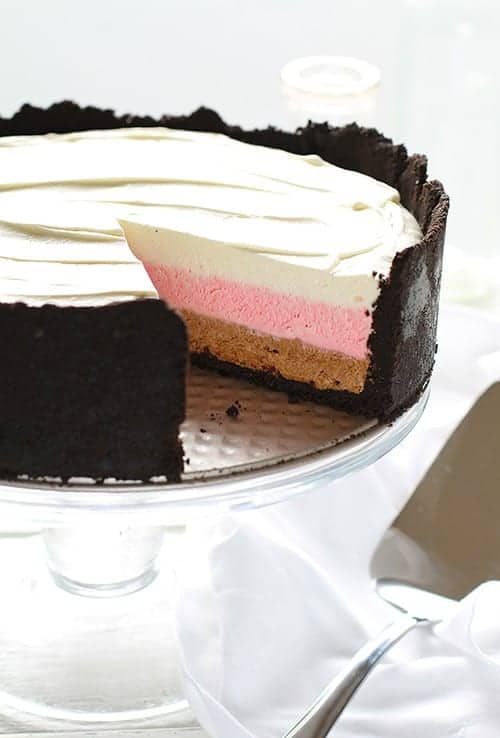 Oreo Law.
(that's totally a thing)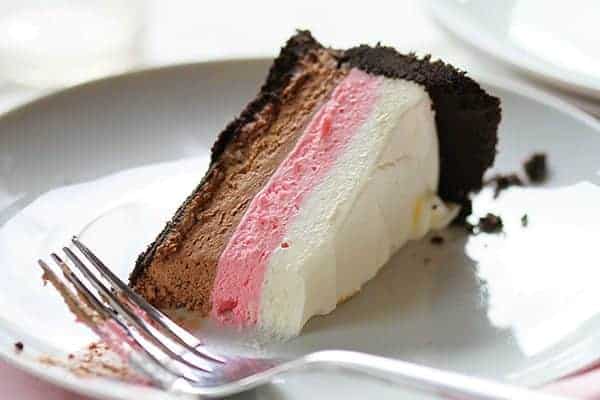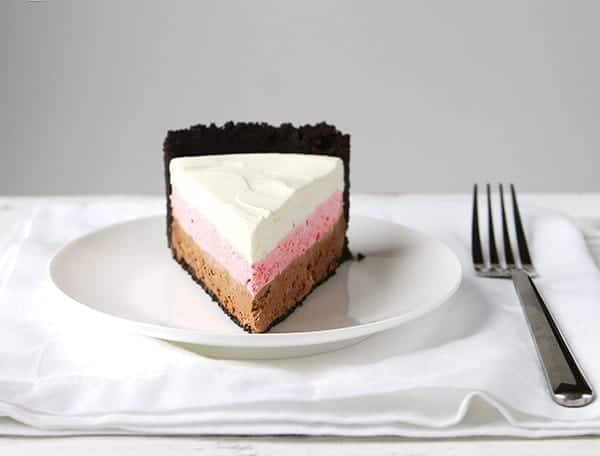 I just love how this looks… with the deep dark chocolate crust and then chocolate cheesecake, then strawberry cheesecake, then the sweet vanilla cheesecake.  It's a Neapolitan  and Cheesecake lovers dream!