We have discussed my Neapolitan obsession right?
I needed to make some cupcakes for a special event last night, and you just know I have to had a Neapolitan twist!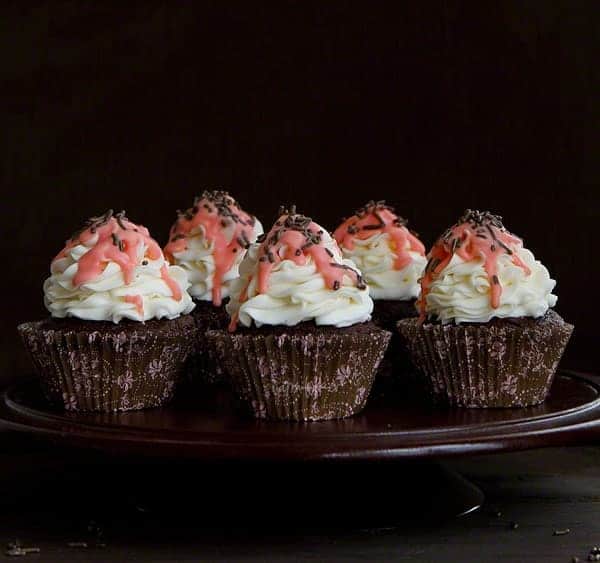 MY LATEST VIDEOS
These were actually really, really simple.
Make your favorite chocolate cake recipe.
Make your favorite Vanilla Buttercream.
Make some chocolate coating. (recipe below)
Sprinkle with some chocolate jimmies.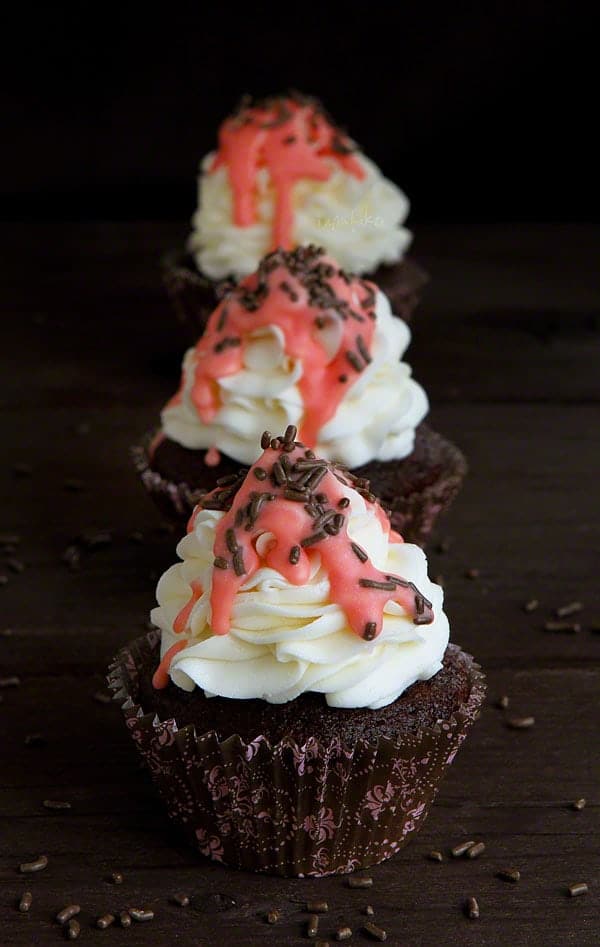 Tips for Success:
Allow cupcakes to cool completely before piping on buttercream.
I used a 1M tip to achieve soft billowing ruffles of frosting deliciousness. 🙂
After you have frosted the cupcakes, place in freezer for at least 15 minutes.
I used a spoon to drizzle the chocolate over the frosting.  If you find your chocolate is too thick and doesn't spill over, add 1/2 teaspoon more vegetable oil and mix thoroughly.
Add sprinkles to the chocolate immediately.  (If you wait until the chocolate hardens, the sprinkles wont stick)
You can get the Strawberry Oil here.  I have only found it at specialty stores and online.
Consider calling up a dentist and getting on an affiliate program. (These suckers are SWEET!)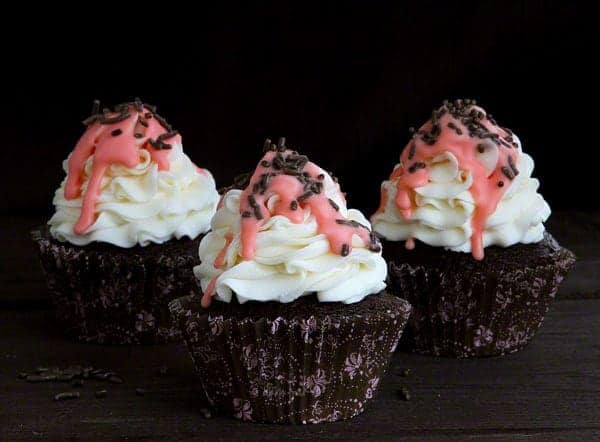 Enjoy!