When I had the brilliant idea to create a Neapolitan Fudge I was SO excited to get started!  Then I googled it and realized that everyone has made a Neapolitan Fudge and alas, "my" idea was not so brilliant after all.
My next mission was finding the best possible recipe.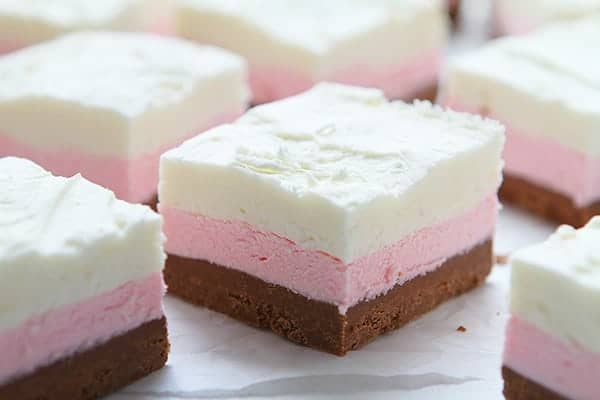 It's actually rather odd how I decided upon this particular fudge.  I found the recipe on Taste of Home and it actually didn't get a great review.  People were complaining that:
"Tastes like frosting in a cube. I wish I had read the reviews before I spent the money on the ingredients!"
"Not fudge!!! More like cream cheese frosting!! Very disappointing!"
"Tastes good but should not be called Fudge…maybe "Looks Like Fudge", but definitely is not Fudge."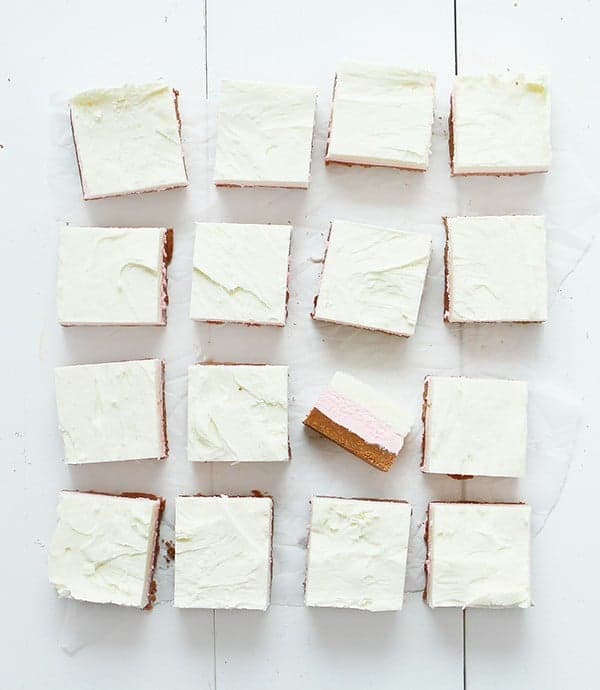 WHAT IS WRONG WITH THESE PEOPLE?
I mean… a fudge that tastes like FROSTING?  Cream Cheese frosting?  
Frosting in a Cube?
THAT IS EXACTLY WHAT I WANT.
It's like those complainers were speaking my love language.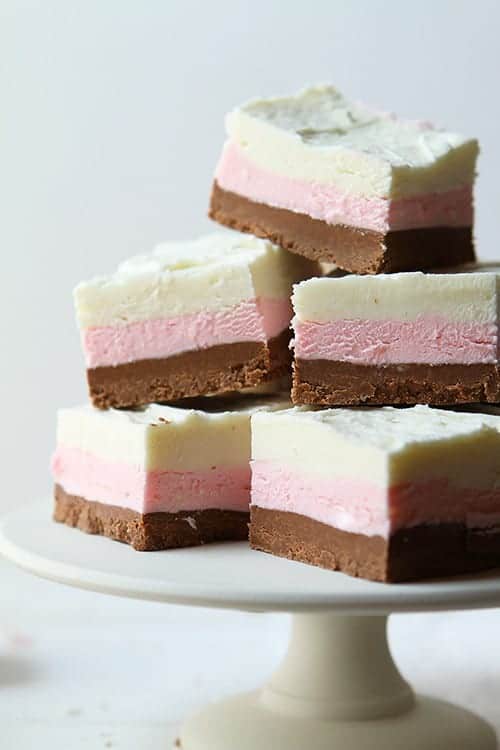 At the end of the day I was super happy with this "fudge".  I put fudge in quotations because I am not sure why someone thought it wasn't fudge, because that is exactly what I thought it was after my first bite.  What makes something not-fudge-like?
Normally for Neapolitan I use all things strawberry, and you certainly still can in this instance, (as the flavoring is from raspberry extract, it can easily be switched out for strawberry) but I have to tell you, I really liked the raspberry!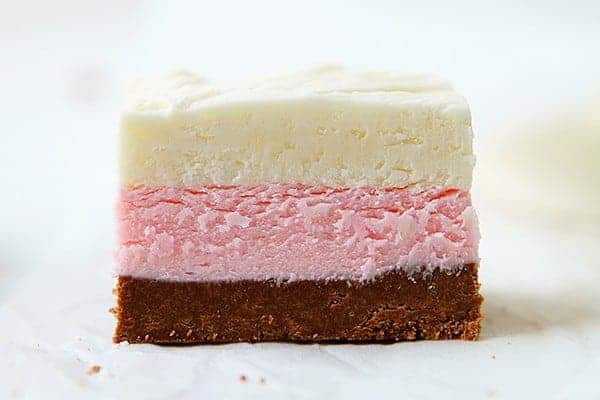 This fudge is a fabulous way to get a delicious treat on a hot summers day.  Plus it's just plain pretty.

Check out some of my other Neapolitan Desserts!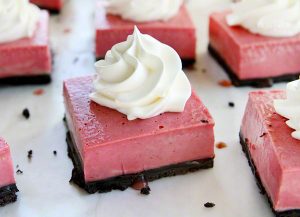 Neapolitan Rose Spritz Cookies