This is one of my most favorite cookies I have ever made.  Its got amazing depth of flavor… sweet and spicy, soft and chewy.  The perfect cookie!
With great pleasure, I am so excited to present to you my Oatmeal Cranberry Cookie!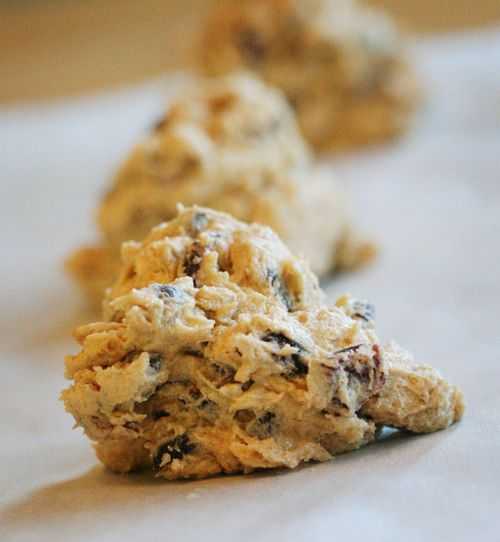 I entered these cookies in a Baking Competition (a big one… over 500 participants!) and they won FIRST PLACE. They really are THAT good!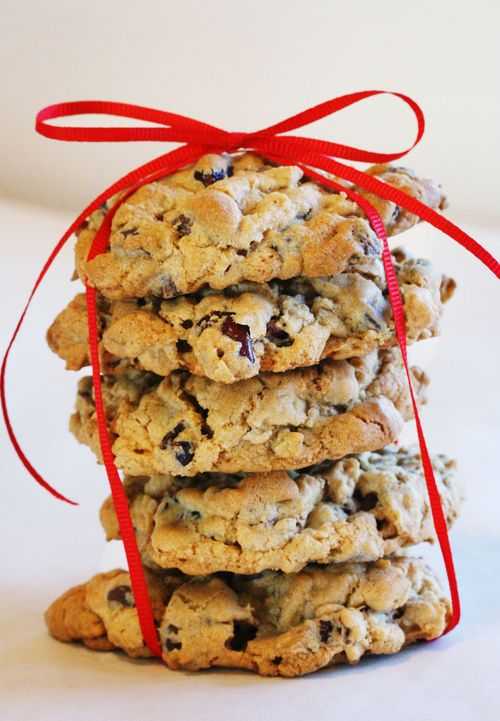 These cookies bake up large, so you would expect a big heavy flavor. But surprisingly, they are light and refreshing! A perfect complement to eggnog or Christmas Tea or milk!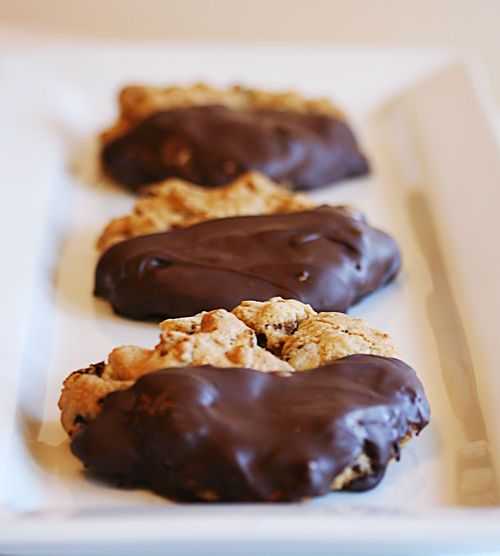 Tips for success:
I use shortening in these cookies which I often call my "secret ingredient". It really does something beautiful to these cookies in terms of texture. You can definitely use butter instead, but the texture will change.
You can use 2 teaspoons of Pumpkin Pie spice in place of the allspice and cinnamon. You can also substitute quick oats in this cookie, something I do often if I only have quick oats on hand.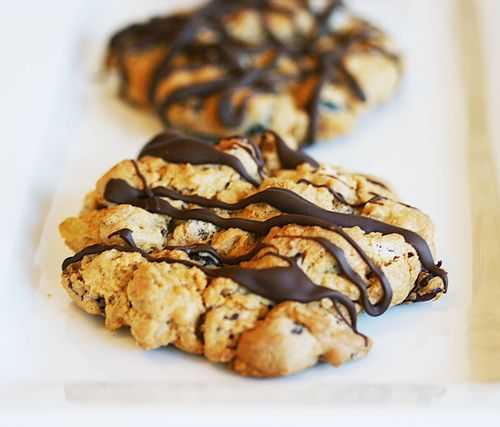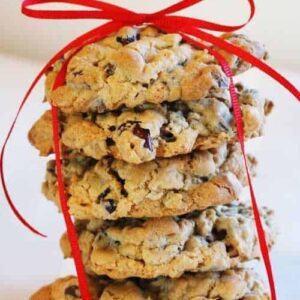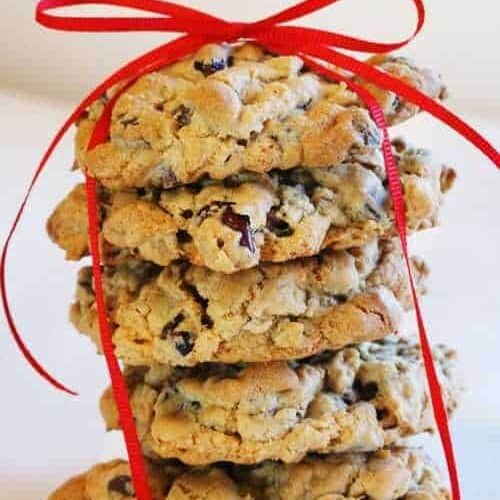 Oatmeal Cranberry Cookie
Keyword:
oatmeal cranberry cookies
Ingredients
1 1/2

cups

all-purpose flour

1

tsp.

baking powder

1

tsp.

baking soda

1

tsp.

salt

2

tsp.

cinnamon

1/2

tsp.

allspice

3/4

cup

shortening

3/4

cup

brown sugar

3/4

cup

granulated sugar

2

eggs

1

tsp.

vanilla

1 1/2

cup

whole oats

1 1/2

cup

dried cranberries

1

cup

semi-sweet chocolate chips,

optional
Instructions
Heat oven to 350°F. (I bake these at 325°F in my convection oven.)

In a medium bowl sift flour, baking soda, baking powder, salt, cinnamon, and allspice. In a separate large bowl, cream together shortening, brown sugar, and granulated sugar until fluffy. Add eggs and vanilla. Combine well.

Add flour mixture to wet ingredients and stir until just combined.

Then add oats, cranberries, and chocolate if you so desire.

Use 1/4 cup and scoop onto cookie sheet, you should get about 6 per sheet.

Bake for 8-12 minutes, or until the edges are golden brown and the top no longer appears wet.

If you chose to not add the chocolate chips directly to the dough, you can melt chips in the microwave and drizzle or dip the cookies after they have cooled.
These cookies would also fair with paired with white chocolate.
I am a huge white chocolate fan so I pretty much say that about every cookie I make.
You can make this cookie three ways:
1. Put the semi-sweet chocolate chips right into the batter.
2. Dip the cookies in melted semi-sweet chocolate chips.
3. Drizzle the cookies with melted semi-sweet chocolate chips.
After eating all three submitting the various cookies for testing, I decided that I liked the drizzle cookies the best. It was 'just right' in terms of consistency.
I hope you will try them because I know you will love them!