I think most cakes that call themselves "velvet" contain baking soda, buttermilk, and vinegar. This cake contains none of those.
But it is pink. So please indulge a but of  "descriptive" recipe labeling. I truly believe that the texture of the smooth crumb is enough to grab that "velvet" name and run with it!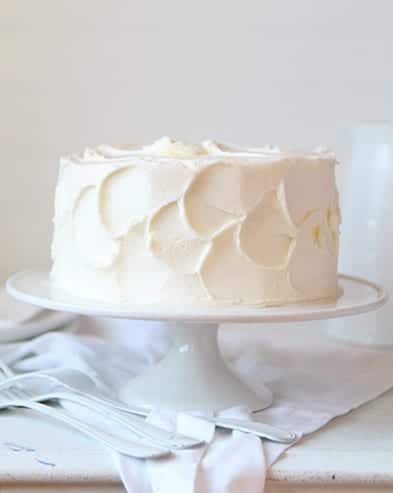 After making some pink velvet cupcakes with Whipped Buttercream this week I was immediately inspired to turn the recipe into a cake.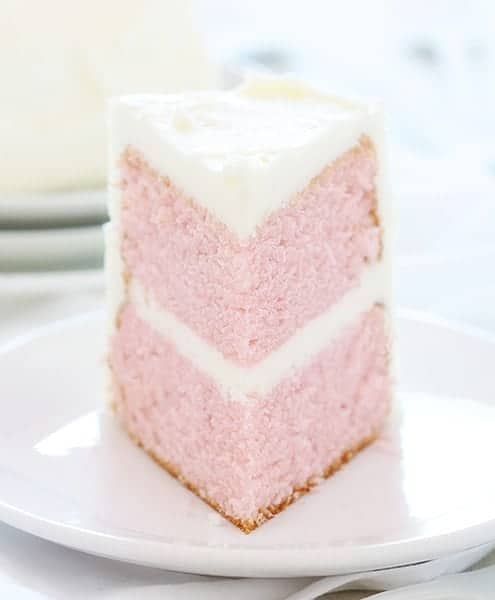 Doesn't that look like pink velvet to you? 🙂
The Whipped Buttercream recipe that I used with this cake is divine, and I highly recommend! (It would be amazing to add raspberry extract to the cake batter and lemon extract to the buttercream for the PERFECT spring/Easter cake!)
One thing you may have noticed is that I am sharing recipes a bit differently. I get many questions about traditional America units of measure so I thought offering up some international options might be helpful.
PRO TIP: Here is how to have the PERFECT CAKE every single time… I have found that measuring out eggs makes a HUGE difference in baking. It never ceases to amazing me just how much a little egg can impact a recipe! The difference in egg sizes and yolk sizes can mean  the difference between a moist cake and a dry cake. Look for recipes that offer up a volume instead of a size.
Now that we have chickens and are getting about 18 a day, I am loving finding new (new to me, but tried and true to most) recipes to experiment with.
I hope these new changes will be helpful!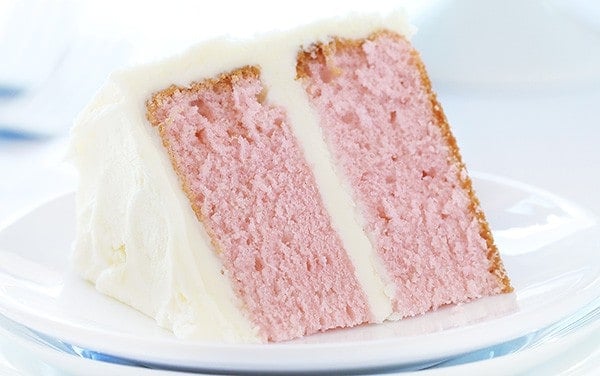 To get the "rustic" frosting pattern I simply made a "c" swoop in the frosting and then repeated over the whole cake.
This delicious and pretty cake is just perfect for so many occasions!