So I do this thing with cakes where I hide surprises on the inside.  I have been doing it for about 4 years now.  I even wrote a whole book about it.
It's kinda my thing.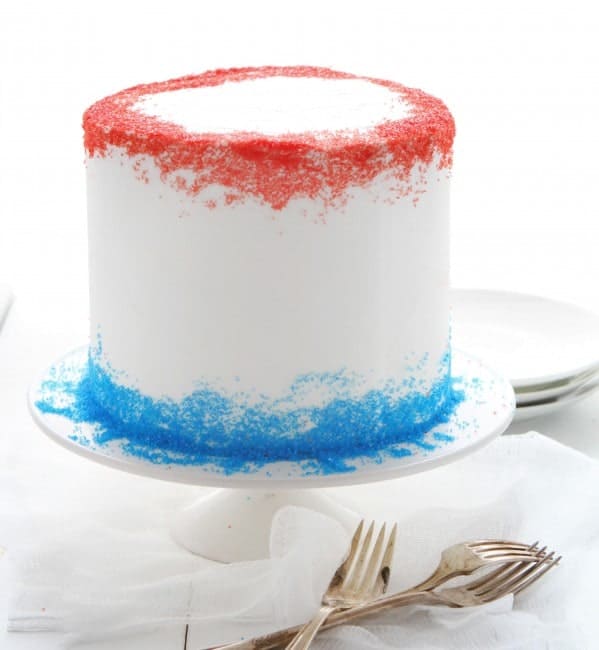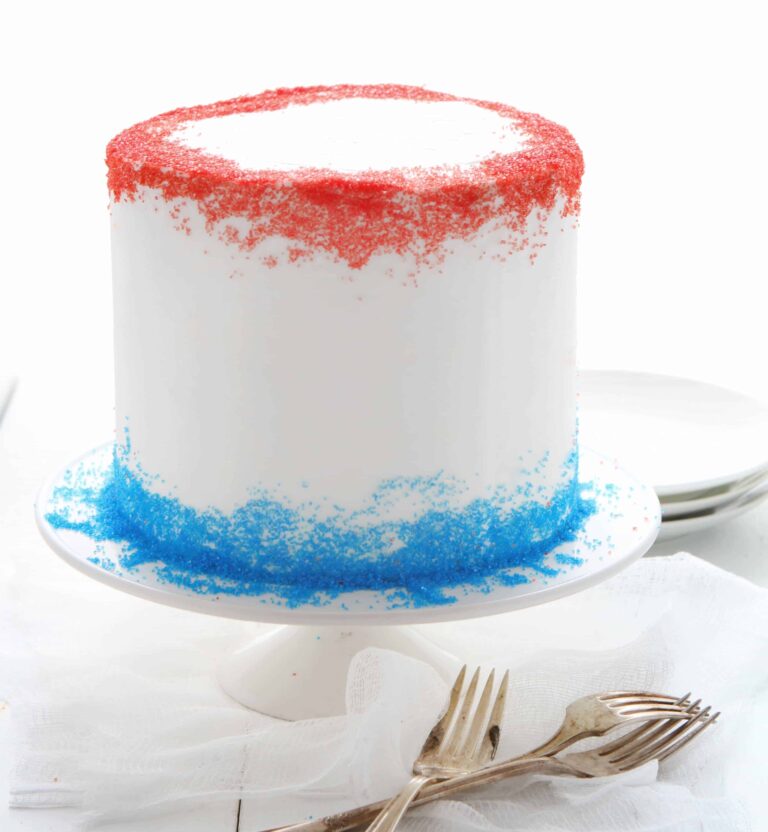 I can't help but love this cake.  I am so excited by this new way to share a surprise-inside and so excited that the idea police haven't taken away my oven yet.   I mean, some of my ideas are crazy weird and should never be attempted in real life.
But occasionally this happens and for a moment all is right with the world.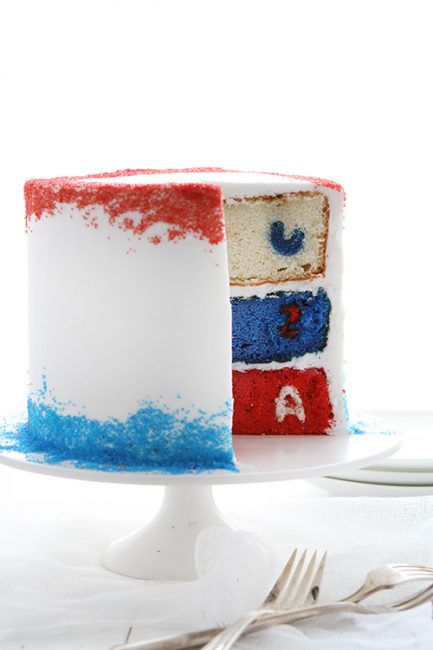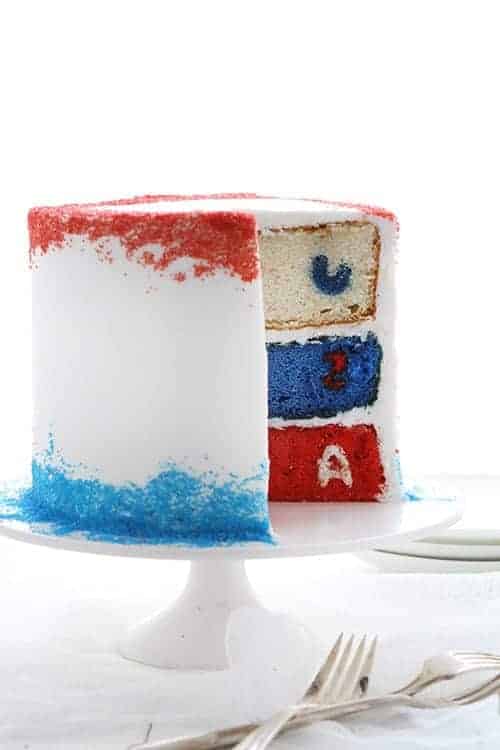 Yay!!  I spelled out USA in a red, white and blue cake!!
Whoops!  My 's' is backwards.  Well, on one side of the cake it is anyway.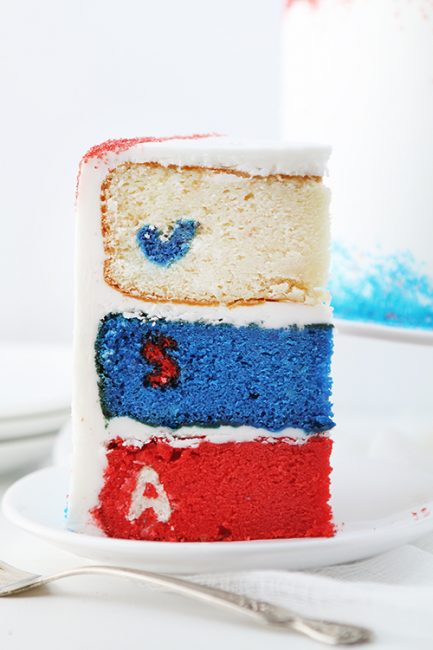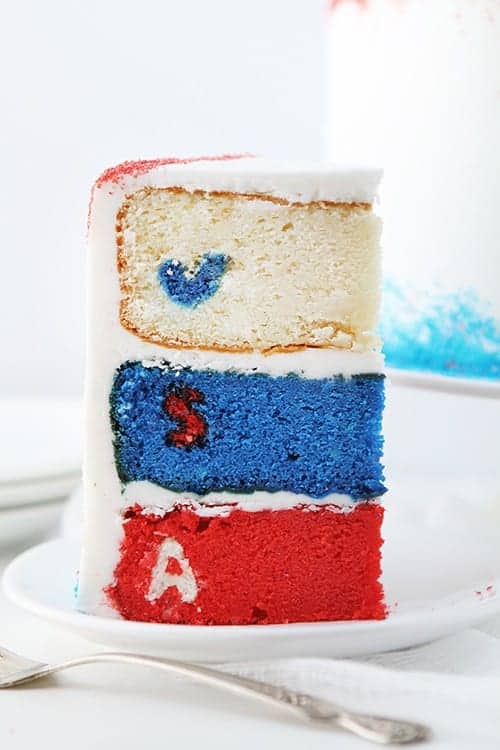 In the piece it reads right.
I based the design of this cake off some of my previous cakes, and used this surprise-inside cake method to get the letters into the cake.
I also teach a class on Craftsy on how to get letters inside a cake!  It is a full 20+ minute video tutorial, going over every single detail and showing you step-by-step how to spell out what ever you want in a cake.
I wish I had the time to really perfect this cake before sharing, but I have another appearance on Twin Cities Live tomorrow and have to bake FIVE cakes to get ready!  (One of them is a surprise-inside of course!)  Talk about procrastinating… I just had to get this one done before starting them though!
This is the very first ever (anywhere) surprise-inside cake with letters stacked out vertically in different layers.  I am so, so so excited about where this simple design will lead me and can't wait to share those ideas with you!
Want more Surprise-Inside Cakes?  Check out my new book.  It is the ONLY book in the world about surprise-inside cakes!
And be sure to check my Facebook page tomorrow when I update it with a link to my Twin Cities Live segment. 🙂