So I do this thing with cakes where I hide surprises on the inside.  I have been doing it for about 4 years now.  I even wrote a whole book about it.
It's kinda my thing.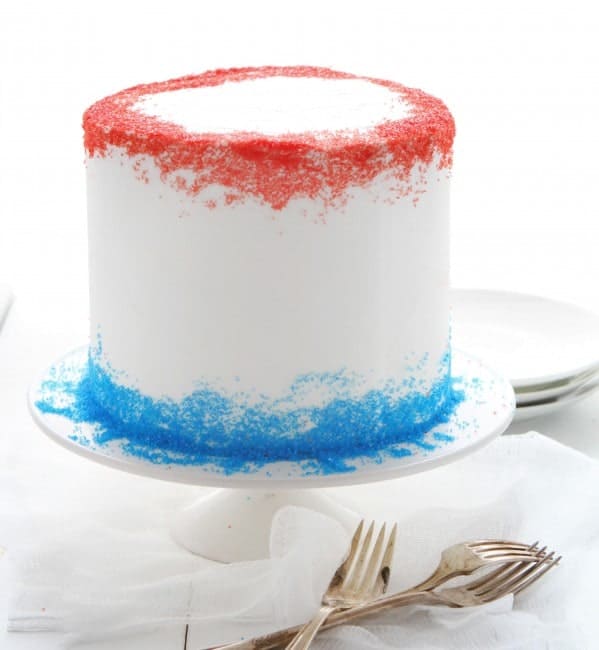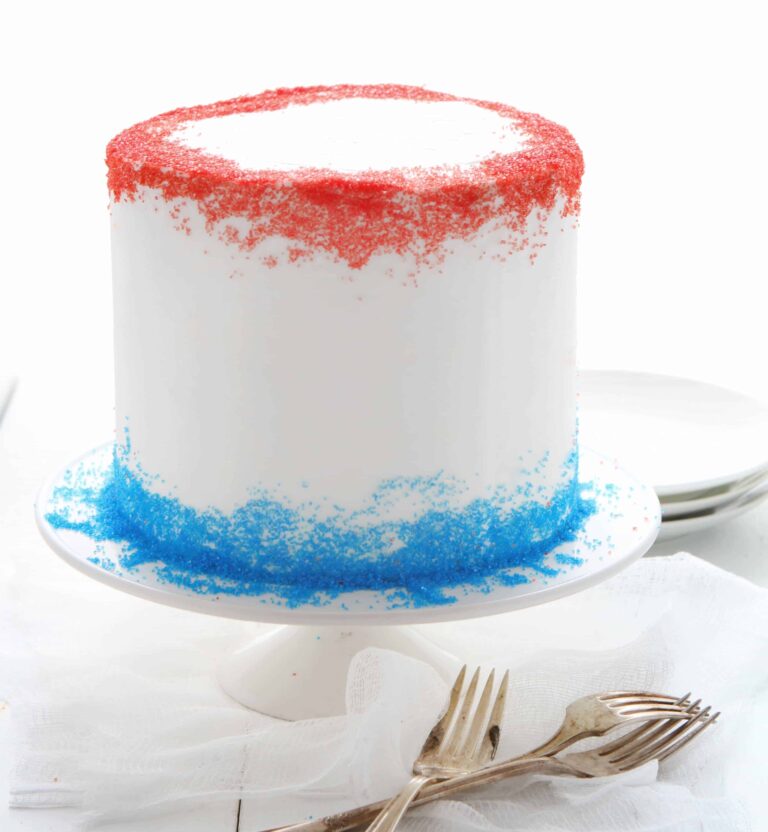 I can't help but love this cake.  I am so excited by this new way to share a surprise-inside and so excited that the idea police haven't taken away my oven yet.   I mean, some of my ideas are crazy weird and should never be attempted in real life.
But occasionally this happens and for a moment all is right with the world.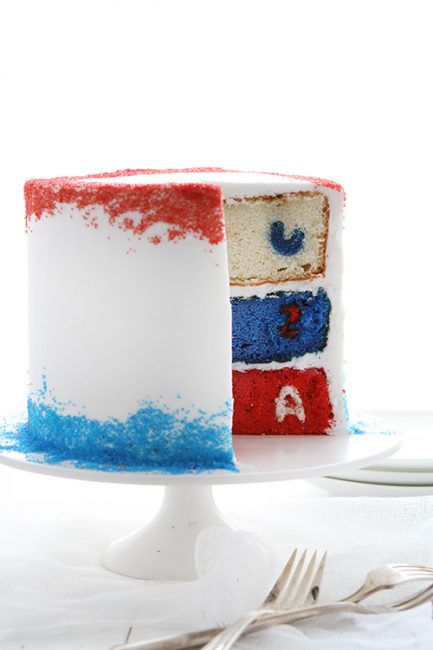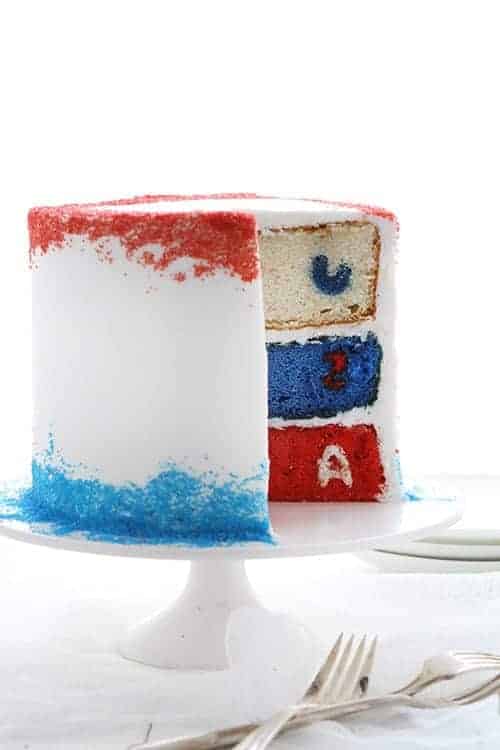 Yay!!  I spelled out USA in a red, white and blue cake!!
Whoops!  My 's' is backward.  Well, on one side of the cake it is anyway.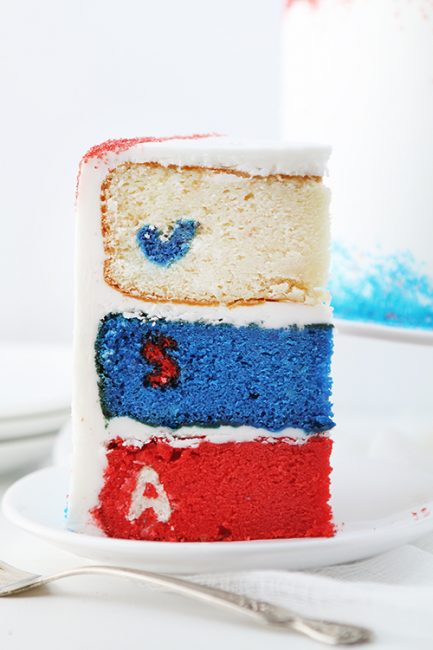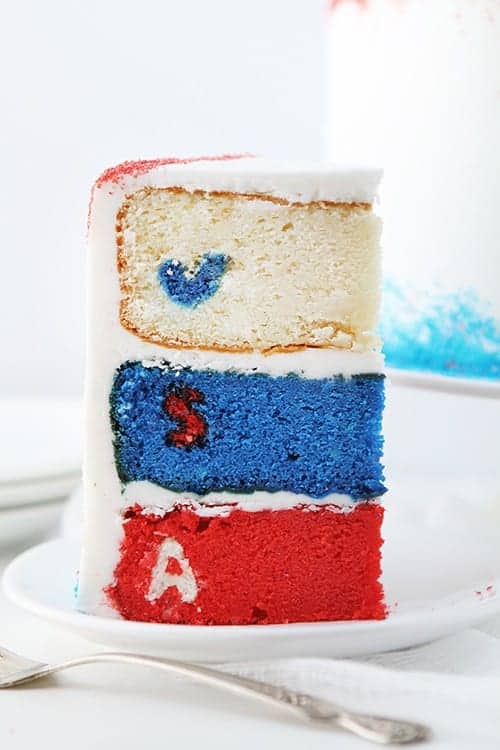 In the piece, it reads right.
I based the design of this cake on some of my previous cakes and used this surprise-inside cake method to get the letters into the cake. This is the very first ever (anywhere) surprise-inside cake with letters stacked out vertically in different layers.  I am so, so so excited about where this simple design will lead me and can't wait to share those ideas with you!
I used this WHITE CAKE recipe.
And this VANILLA BUTTERCREAM recipe. (Check out my tips on how to get it SUPER white!)
Want more Surprise-Inside Cakes?  Check out my new book.  It is the ONLY book in the world about surprise-inside cakes!
And be sure to check my Facebook page !