I have to warn you straight away, I am teasing a bit.  This IS the perfect cake to make for Fathers Day, but there is a catch.
First, the cake.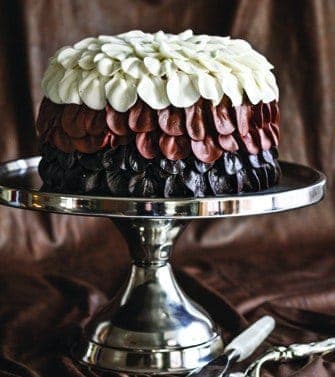 photo credit Susan Powers
While this screams masculine to me, a friend mentioned that she might want try a different technique for the frosting. (What, are petals feminine or something??)
Something like this: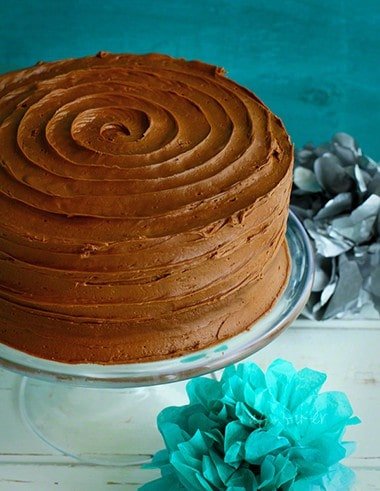 Recipe Here: The Perfect Birthday Cake
I think either one would look amazing quite honestly!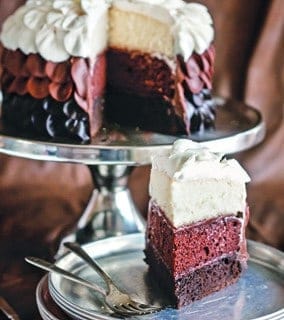 photo credit Susan Powers
Let me tell you all the reasons Dad is going to love this cake.
1. It's pretty darn good lookin if I don't say so myself.
2. It has every flavor of amazing.  Chocolate, Dark Chocolate, and Vanilla.  AND all the accompanying frosting flavors!
3. You made it for him. (awwwww)
So what is the catch?  This handsome cake's recipes aren't on my blog, they are only in my book!!
Now seriously, hop on over to amazon (where it is discounted!) and get your very own copy of Surprise-Inside Cakes now!
I PROMISE you, Dad will love it!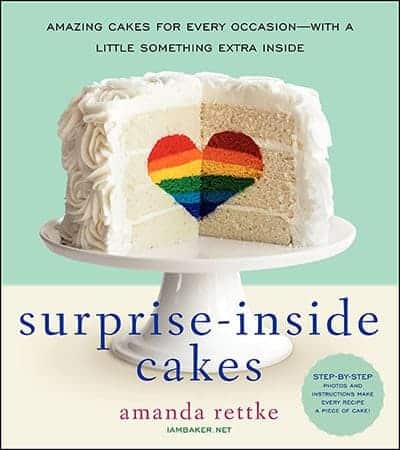 or where books are sold!