I have been waiting this book for a long, long time.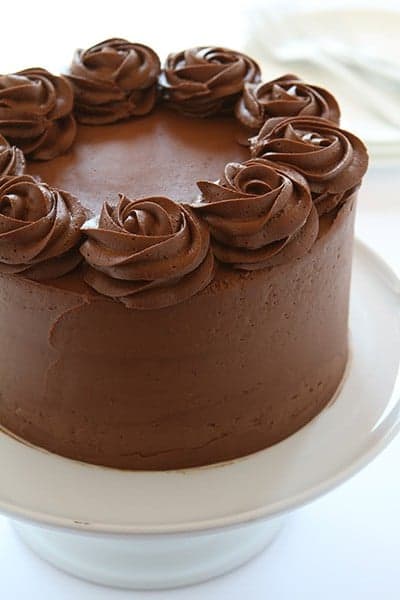 The amazing Rosie, the powerhouse of talent behind Sweetapolita, is the Queen of Baking in my mind. She wears so many hats; baker, decorator, photographer, stylist, writer, etc. and wears them all beautifully.
Her book, The Sweetapolita Bakebook is nothing short of stunning.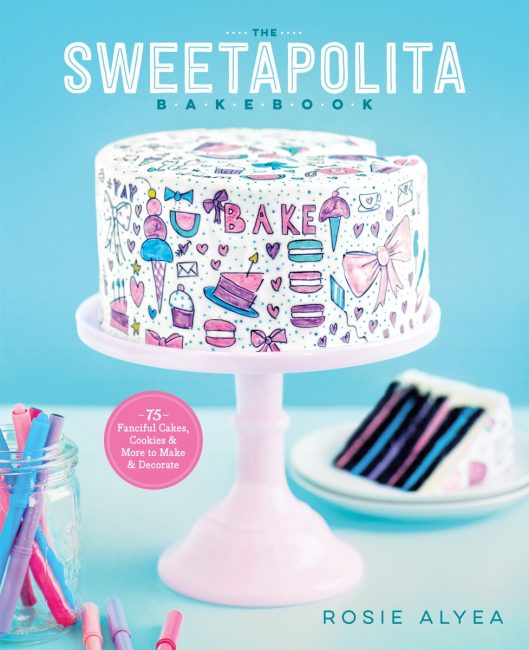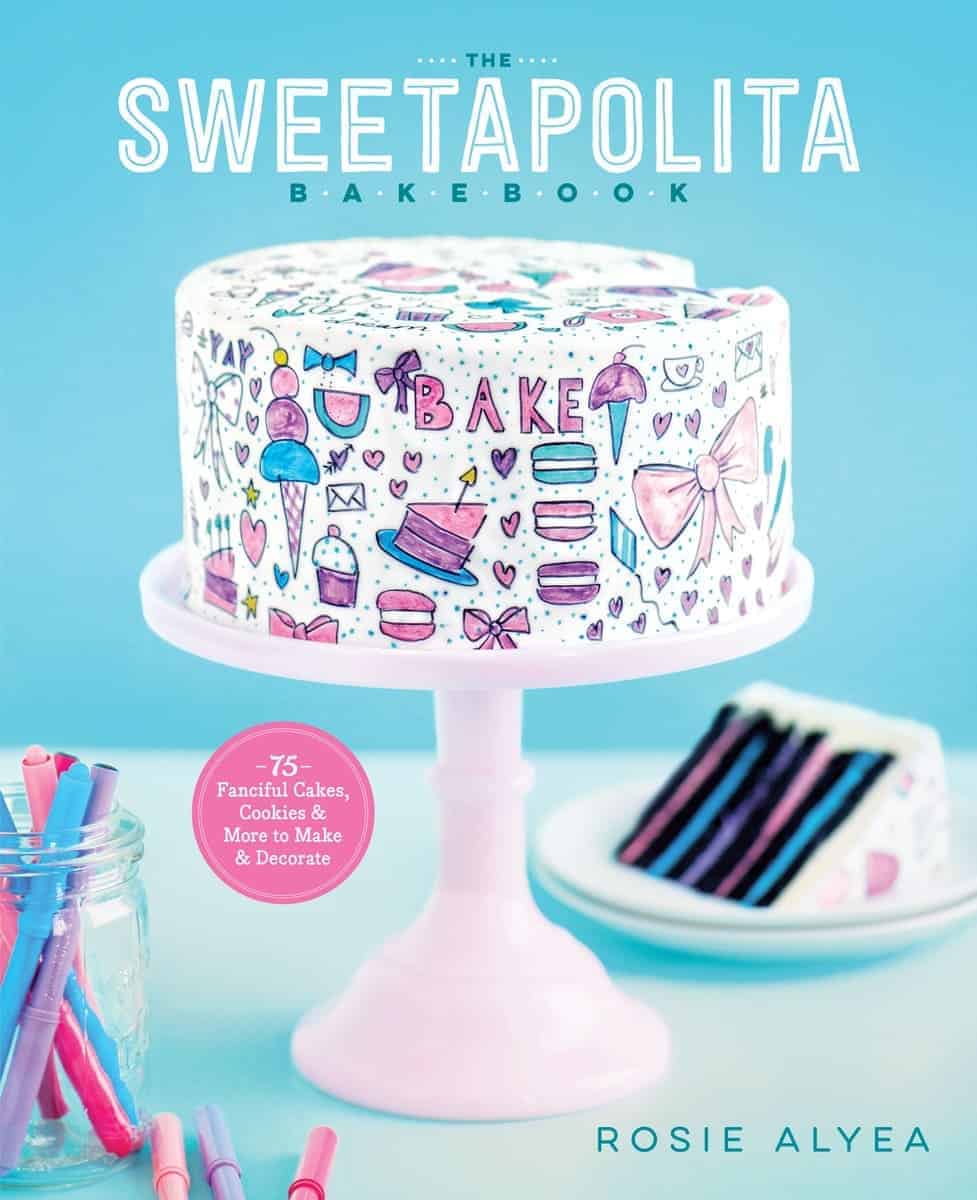 I kid you not, every single page was better than the next. Her recipes are creative and oh so whimsical! I earmarked almost every page and can't wait to try out all her fantastic recipes.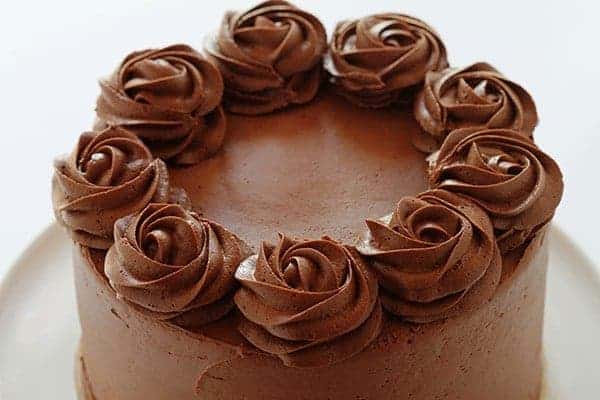 My first attempt to re-create the gorgeousness that is Rosie is her Pink Cherry Cake.
Covered in Fudge Frosting.
And one of my new favorite cakes of all time.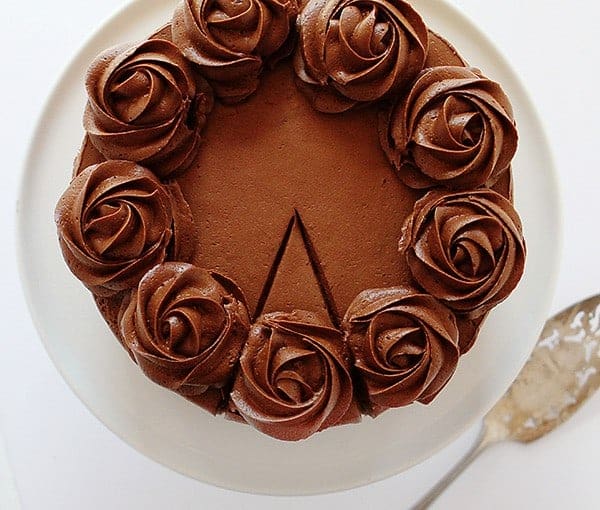 Everything about it was perfection.
The Fudge Frosting was a dream to work with; its silky texture seemed to glide effortlessly over the cake.
And just look at those rosettes! They piped out superbly. I think that is the first time I have used that word on my blog, but it definitely fits.
To make this cake I simply piped out rosettes around the top of the cake. I then went back and piped out another layer of rosettes directly on top of the original layer.
TIP: Make sure to end the rose on the inside of the cake so the outer edge is seamless and stunning!
I used Rosie's Chocolate Fudge Frosting for in-between the layers and the exterior of the cake.
Let's talk about the recipe for a moment. Sweetapolita is truly masterful when it comes to cake, so I trusted her recipe implicitly. But here's a confession for you, I had not used Super Fine Sugar in a cake recipe before!
Ok, one more confession. The cold butter is genius. As Rosie instructs in her recipe, you should not overmix the batter once the chilled butter has been added. If your butter is too warm, it could make the cake too dense.
Both techniques ended up working beautifully and the texture of the cake batter seemed almost like silk. The way it folded over itself in ribbons of pink was mesmerizing!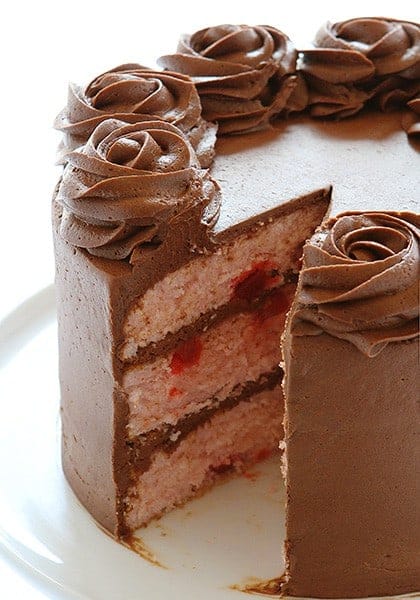 This cake is darling, divine and delish!! I cannot recommend it high enough.
As well as Rosie's book! You simply must get one. I promise you (seriously promise) you will not be disappointed. It is wonderful!