This design takes just a few minutes but it so beautiful people will think it took hours!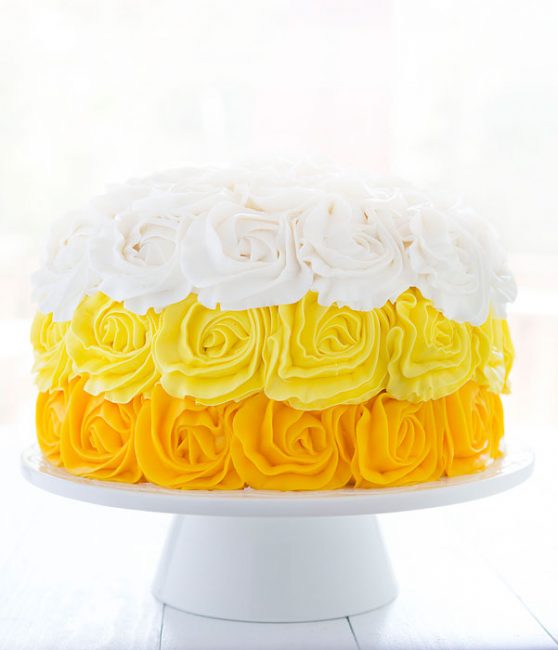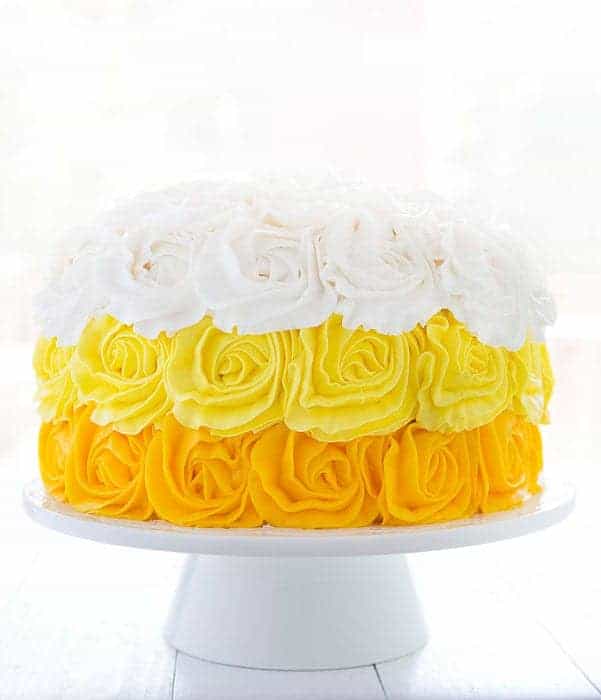 To make this cake you will need:
3 layers of white cake – You can either use 2 boxes of cake mix or double your favorite white cake recipe
cake stand
rotating cake stand
small offset spatula
Buttercream recipe – I used this Whipped Vanilla Buttercream recipe and doubled it.
yellow food color
pastry bags
three 1M tips or any large open star tip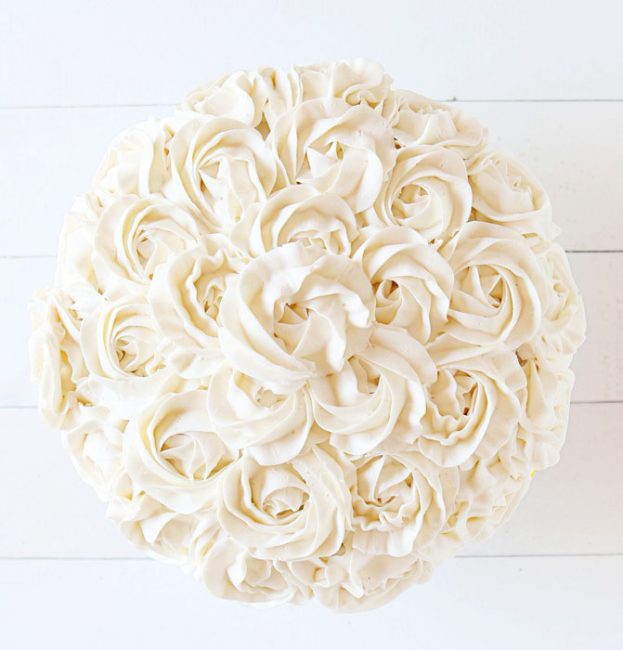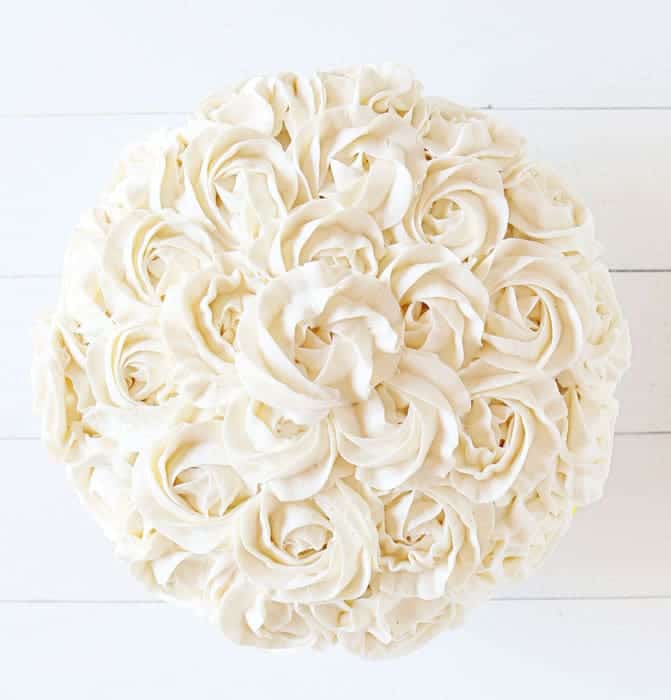 Begin by making your cake.
I prepared one box of white cake mix and separated the batter into two 8-inch cake pans. Bake as directed.
Prepare next box of cake mix (or from-scratch white cake) and separate batter into two bowls. (Roughly 2 cups of batter per bowl) Add 10 drops of liquid yellow food color to one bowl and stir. Add 30-50 (depending on how deep of a yellow you want) to the other bowl and stir. Pour batters into prepared 8-inch cake pans and bake as directed.
Allow cakes to cool to room temperature then place in fridge (or freezer) until ready to assemble the cake. You will NOT be using one of the layers of white cake. You can either have it for a snack (I like this option) or freeze for future use.
Prepare buttercream. You may need to do this in batches. One batch (approximately 4 cups) of the buttercream will remain white. The next batch will be tinted yellow and dark yellow to match the interior of the cake. You can use the exact same liquid yellow food color ratios as you did above.
Place all food color in plastic disposable pastry bags and seal with a rubberband.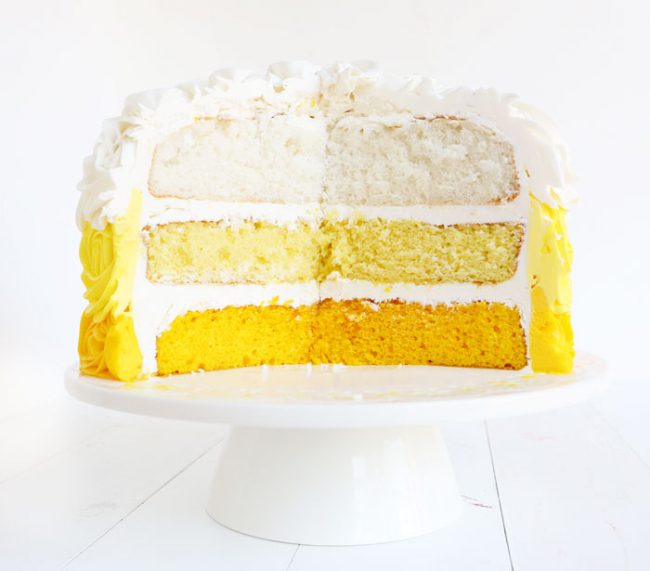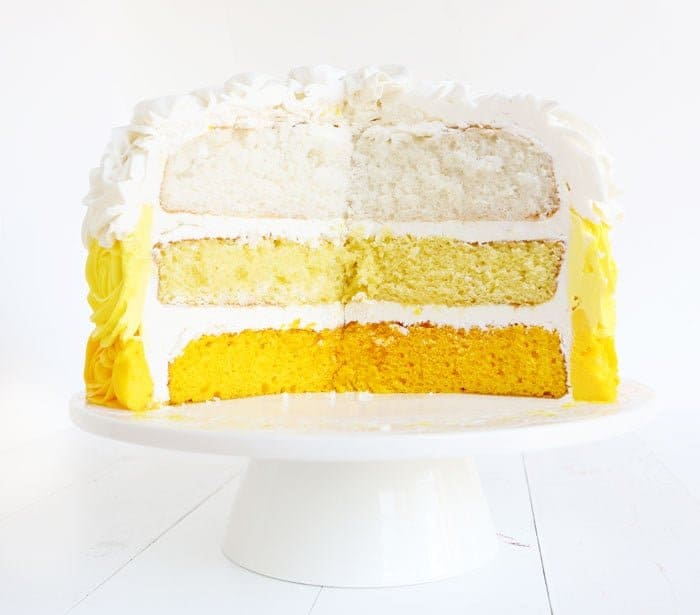 When ready to assemble:
Place darkest yellow cake layer on cake stand. Cover with some white buttercream. Place next layer of yellow cake on top and add another layer of buttercream. Finally, place a layer of white cake on top. Cover the cake in a crumb coat and smooth with an offset spatula.
Drop 1M tip into an empty pastry bag. Cut a portion off of the tip of the pastry bag with dark yellow frosting and then drop into the pastry bag with 1M tip in it. If you want to know more about my double bagging method you can read about it here or see it here.
Here is a video on how I put this cake together!
As you can see this Yellow Ombre Rose Cake is fast and easy. The perfect cake to bake with your kids and to share with all your loved ones!