WINNERS CHOSEN!
Christine
Kristin M
Renee
Becca
Jeannine
Jodi
Gina
Catherine
Pam
Kavli
You will be receiving some information shortly… so excited for you!!

MY LATEST VIDEOS
**********
Do you love t-shirts as much as I do?  They are more than just an article of clothing we put on in the morning.  They are an invitation into cozy-ville.  They are often a reflection of our personality.  They delight and entertain others.  They are universal and just plain awesome.
And today I have a special treat for you.  I am giving readers a chance to win your very own custom iambaker T-shirt!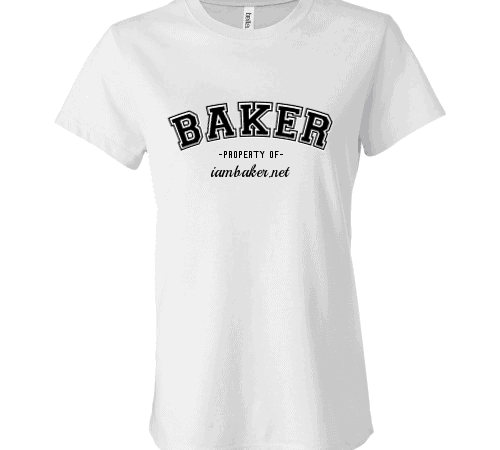 The fabulous folks at whooptee.com and I are partnering to give you (in my opinion) one of the cutest shirts around… an iambaker T-shirt!
Working with whooptee.com has been awesome.  Using their design tool allowed me to design my own customer T-shirt!
I based the design off of my love of athletic T's.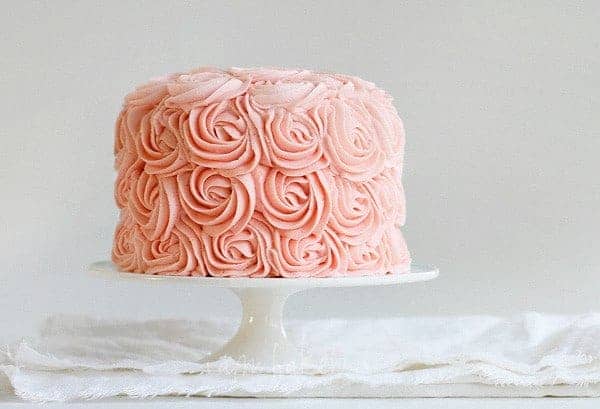 I also added my blog logo, which is my Original Rose Cake (the above is the Gender Reveal Rose Cake).  Logo was designed by Debi from barefaith.com.  (She designed my website as well)
Here is how the entire shirt will look: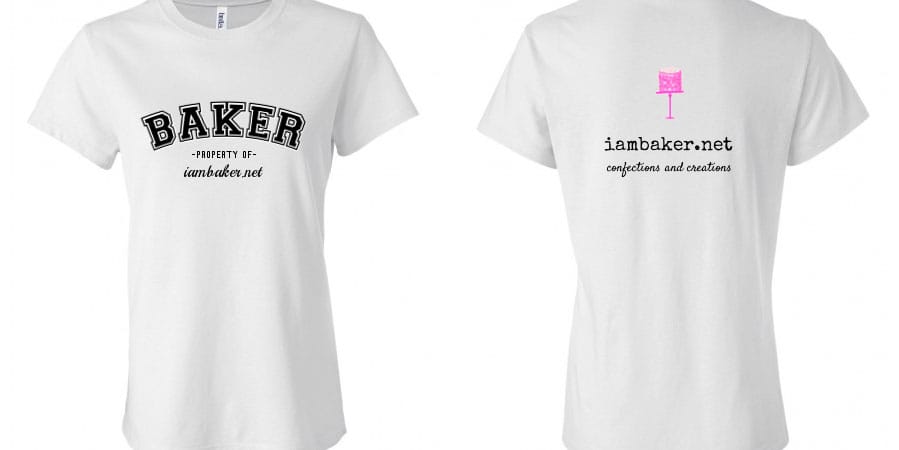 You will also have the option of a pale blue shirt!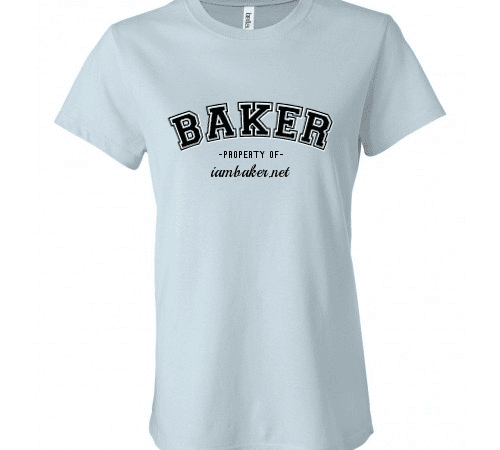 The back will look the same as the white shirt above.  Also, the pink cake logo is actually more pale (a soft pink) in real life, not a hot pink as it appears above.
I just love how these turned out!  I have actually ordered one in black for my husband.  I think the design is neutral enough for a guy to feel comfortable in it!  At least, I hope.  I know there are some very manly men in the iambaker community!  With the custom t shirts design tool its very easy to go in and change the product or design.  Love that!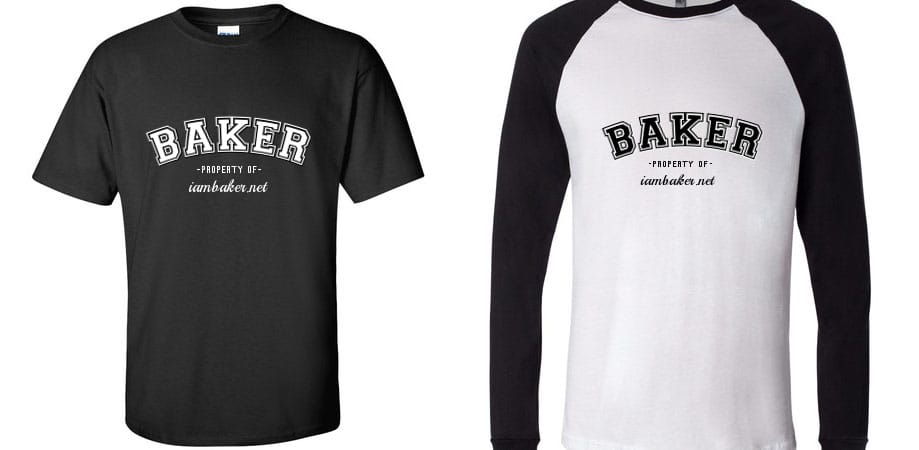 I would love to see you in one!  If you are one of the lucky winners, send me a picture of you wearing your t-shirt and I will post it for all to see!
TEN lucky iambaker readers will be lucky recipients of one of these custom t-shirts!  Want to know how you can win one?
Simply tell me, If you could make any cake from iambaker.net, which one would it be?  (Here are some cake ideas)
Additional Entires: (must leave a separate comment for each entry, four comments total)
Follow whooptee on Facebook.
Follow whooptee on twitter.
Subscribe to whooptee on youtube.
Feel free to check out their site and design your own custom t shirts!
This contest is open for one week.  The approximate value of each shirt is $40.  Contest is open to residents of the 48 continuous United States.  You will be able to customize your shirts size and color(white or pale blue).
See official rules here.
If you are interested in ordering a custom  iambaker t-shirt please email me at [email protected]