These recipes were a first for me.  I had never made Red Velvet Mousse before and I had also never made an infused simple syrup.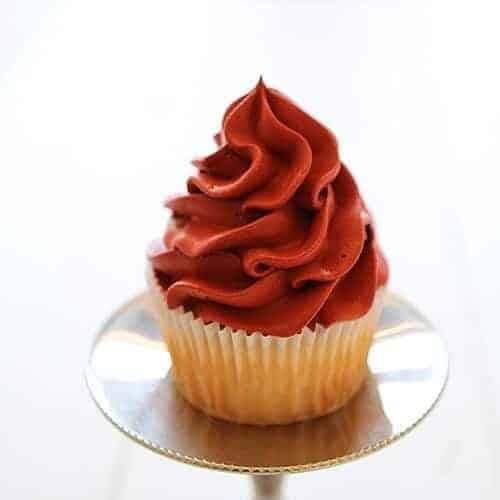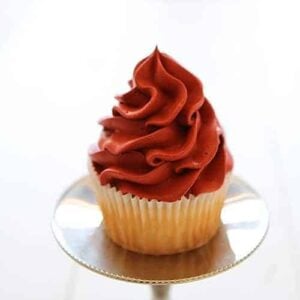 Raspberry Simple Syrup
These recipes were a first for me. I had never made Red Velvet Mousse before and I had also never made an infused simple syrup.
Keyword:
Raspberry Simple Syrup
Ingredients
1

c

granulated sugar

1

c

water

1

tsp.

McCormick® Raspberry Extract
Instructions
Bring sugar and 1 cup water to a boil in a saucepan over medium heat, and cook, stirring, until sugar has dissolved.

Allow the sugar water to cool completely.

Stir in raspberry extract.

Store in an air-tight container. Syrup will be good for about 10-14 days.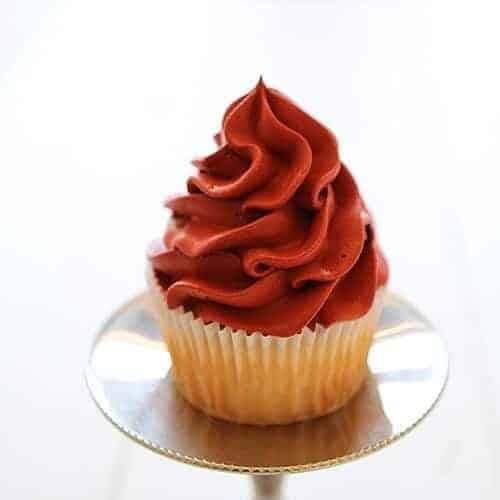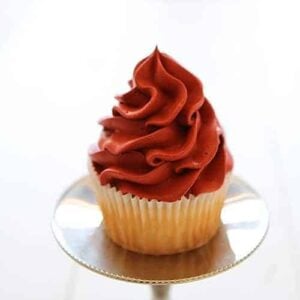 Keyword:
Red Velvet Mousse
Ingredients
4

ounces

semi sweet baking chocolate

coarsely chopped

2 1/4

cups

heavy cream

1

tablespoon

McCormick® Red Food Color

1

tablespoon

McCormick® Pure Vanilla Extract

1/4

cup

granulated sugar
Instructions
Microwave chocolate in medium microwaveable bowl on HIGH 1 minute? stir.

Microwave additional 30 seconds at a time, stirring until chocolate is smooth and melted.

Add 1/4 cup cream and stir until smooth. Stir in food color and vanilla.

Let stand 10 minutes to cool slightly.

Beat 2 cups cream and granulated sugar in large bowl with electric mixer on medium speed until stiff peaks form.

Gently stir in 1/2 of the chocolate mixture with spatula until well blended. Gently stir in remaining chocolate mixture.

Spoon into pastry bag fitted with 1M tip or refrigerate until ready to serve.
What ended up happening is that now I am addicted to both.  You'll see why in a moment.
Let me just start with whats here in front of me.
I baked up a batch of vanilla cupcakes.  You can use this perfect white cake recipe or a box mix or your favorite recipe.
Then I made up a batch of simple syrup and added McCormick® Raspberry Extract. (recipe below)  I used a pastry brush and brushed about 1 tsp of the syrup (approximately) over each cupcake.  My cupcakes were still a little warm and I think that helped the raspberry syrup to soak into the buttery cake.
Then that fabulous Red Velvet Mousse happened.
It had never occurred to me to put mousse on a cupcake and I don't know why!  I really hope you can make the mousse for yourself, but in the off chance that you can't do it this VERY SECOND, I will just tell you.
The mousse is everything you would imagine a chocolate mousse to be… light and rich and decadent.  But then paired with the raspberry soaked cupcake, its quite magical.  You would look at a cupcake like this and think, "That's too rich."  or "There is no way that could taste light and airy."
And you would be wrong.  Wrong I tell you!
The light rich mousse piped over the light vanilla cupcake that packs a flavor punch in itself with the raspberry simple syrup… it was amazing.  Your tongue rolls over the soft smooth mousse then reach the gentle crumb of the vanilla cake and just when it starts to rest on the velvety bed of decadent sugary texture the raspberry flavor hits you and wakes everything up again.
I am not going to go back and re-read that last paragraph.  I wrote with my eyes closed as I was recalling the whole experience.  Even if it doesn't work for a grammar teacher, it WILL work in your belly.
And here is the recipe for the Red Velvet Mousse!  I have slightly adapted McCormick's original recipe.
It was an absolute delight to create this Red Velvet Mousse with McCormick. Thank you so, so much for supporting the brands that support this blog. I only work with the best, and am thankful that McCormick is willing to partner with me! <3