UPDATE:
WINNERS CHOSEN!
My favorite frosting is the flour frosting that a german bakery here in town uses on their cakes! It's not too sweet and they favorite it with either hazelnut or mocha! Have eaten their cakes now for 45 years!!!!!
Lori Kramer ·

MY LATEST VIDEOS
I met you at BHG's cooking experience is DesMoines IA and shared my cut out sugar cookie and almond cream cheese frosting recipes with you. You know my daughter Kenzie who was a digital editor there at the time. I would absolutely LOVE to win these in order to create more fun creations on my sugar cookies using that almond cream cheese frosting.
I messaged the winners on Facebook! 🙂
**********
So excited!!
I love using my Russian tips and want to share them with YOU, the iambaker SUPERFRIENDS BAKING GROUP!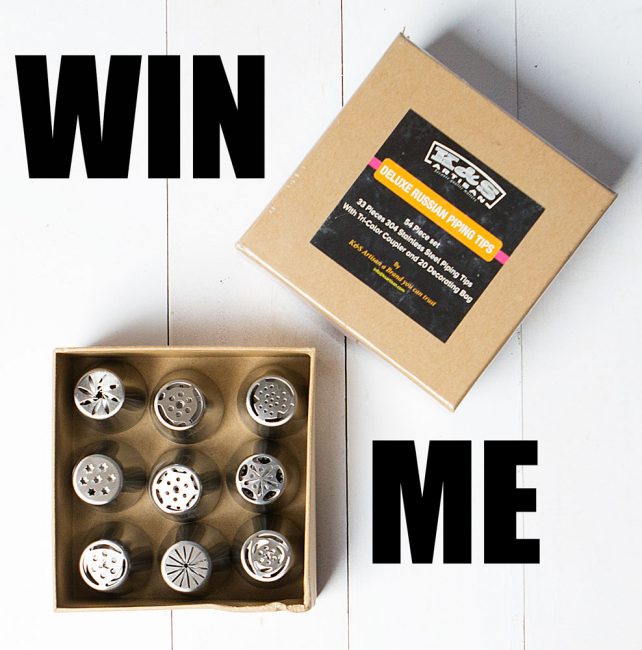 Getting entered to win is easy… just comment below and tell me:
WHAT IS YOUR FAVORITE FROSTING?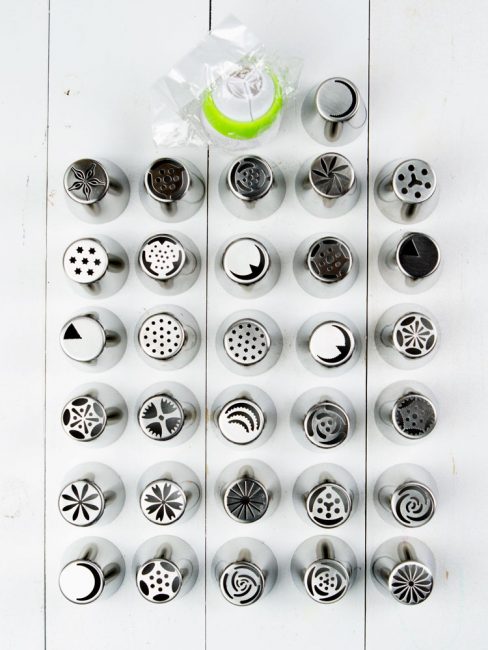 You will be entered to win this awesome Russian Tips Set. It is the one I have and use!
In this 52 piece set you will get:
stainless steel piping tips
tri-color coupler set
decorating bags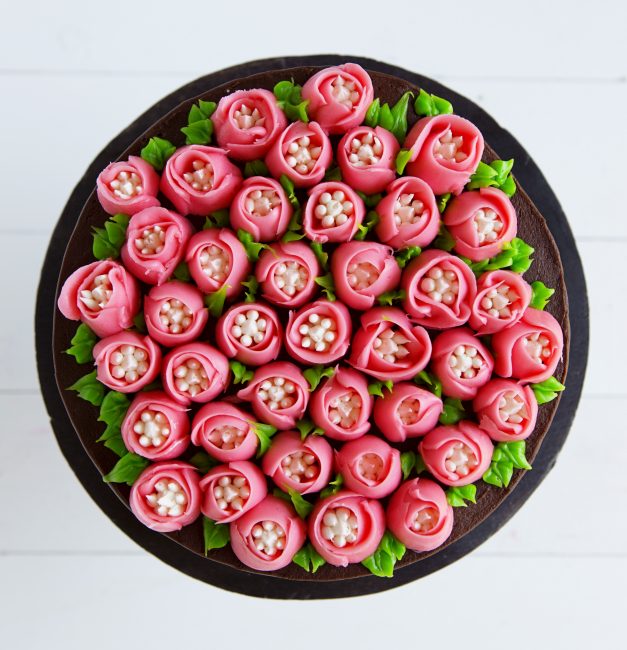 Cake decorated with Russian Tips
So again, simply tell me What is your favorite flavor frosting to be entered!
I will pick a winner at 4:00pm CST on July 8th, 2017. This giveaway is open to everyone in the world!
Check out this post that shows you exactly HOW to use Russian Tips!