My sconut recipe will give you the perfect texture of a scone with the irresistible flavor of a doughnut, all in one bite! Plus, the best part? They're baked in the oven, not fried, making them a healthier option. Whether you can't decide between a scone or a doughnut or simply love both, this recipe is a must-try for all scone and doughnut lovers!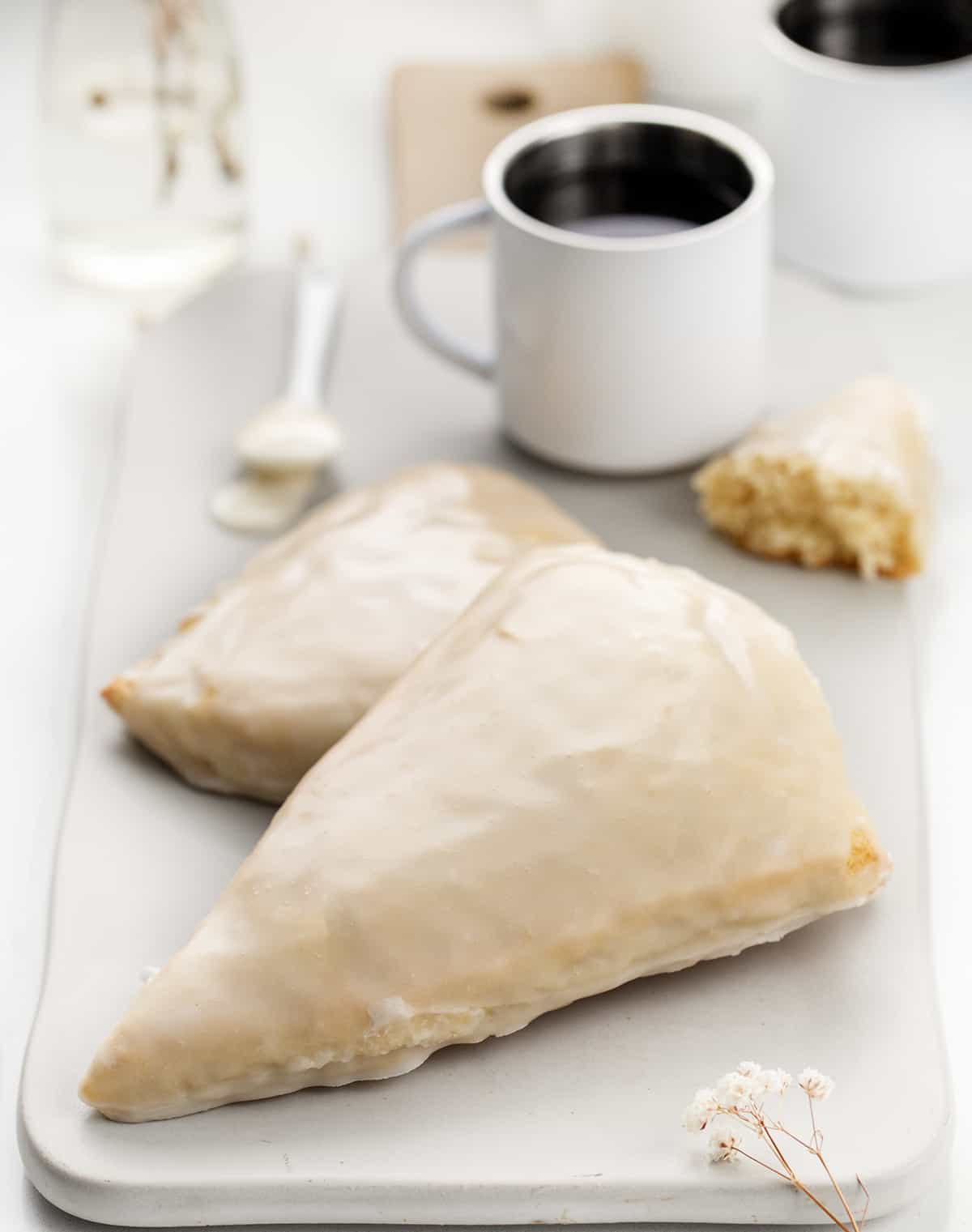 Ingredients & Substitutions
Cake Flour: Cake flour is made from a specific variety of soft wheat. It is finely milled with a lower protein content than all-purpose flour, resulting in a delicate texture for cakes, pastries, and other baked goods. We recommend using bleached cake flour for best results, or unbleached for a more natural option.
Room Temperature Ingredients: For best results, use room temperature butter and milk in the recipe.
Glaze: The sweet glaze not only adds flavor but also helps to preserve the moisture in the sconuts.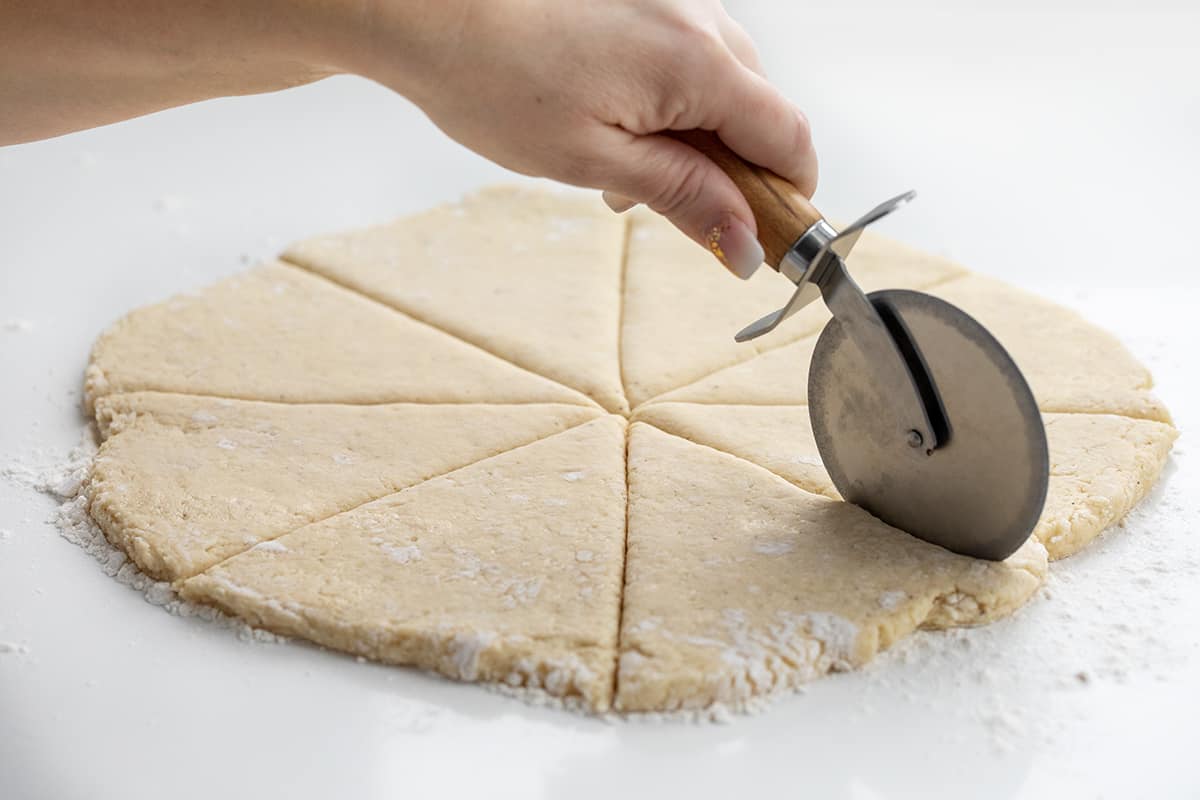 Creating Smaller Sconuts
This homemade sconuts recipe makes 8 large pieces. To make them smaller, simply create two circles of dough instead of one. Then, you can cut each circle into 8 sections, giving you 16 sconuts.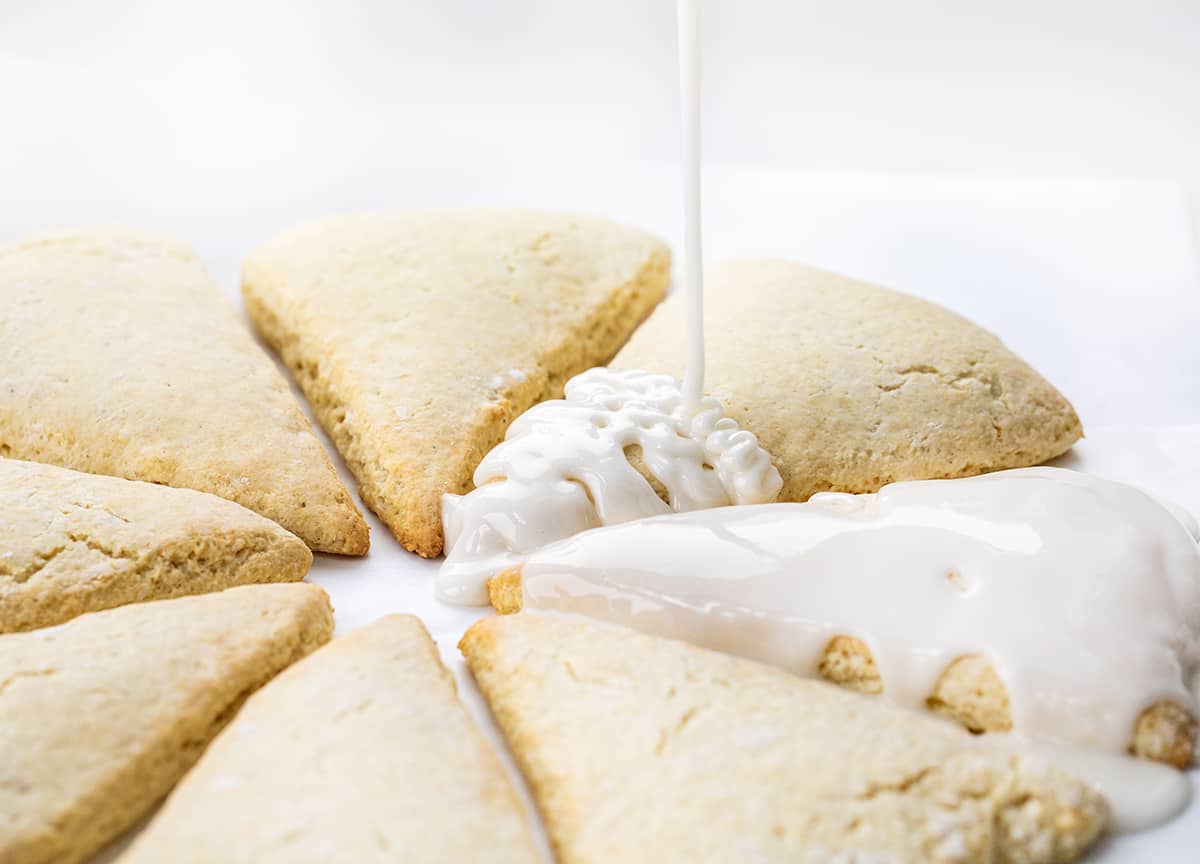 Can I Make Sconuts Ahead of Time?
Sure! You can certainly get the dough made in advance and store it in the refrigerator for up to 24 hours before cutting and baking.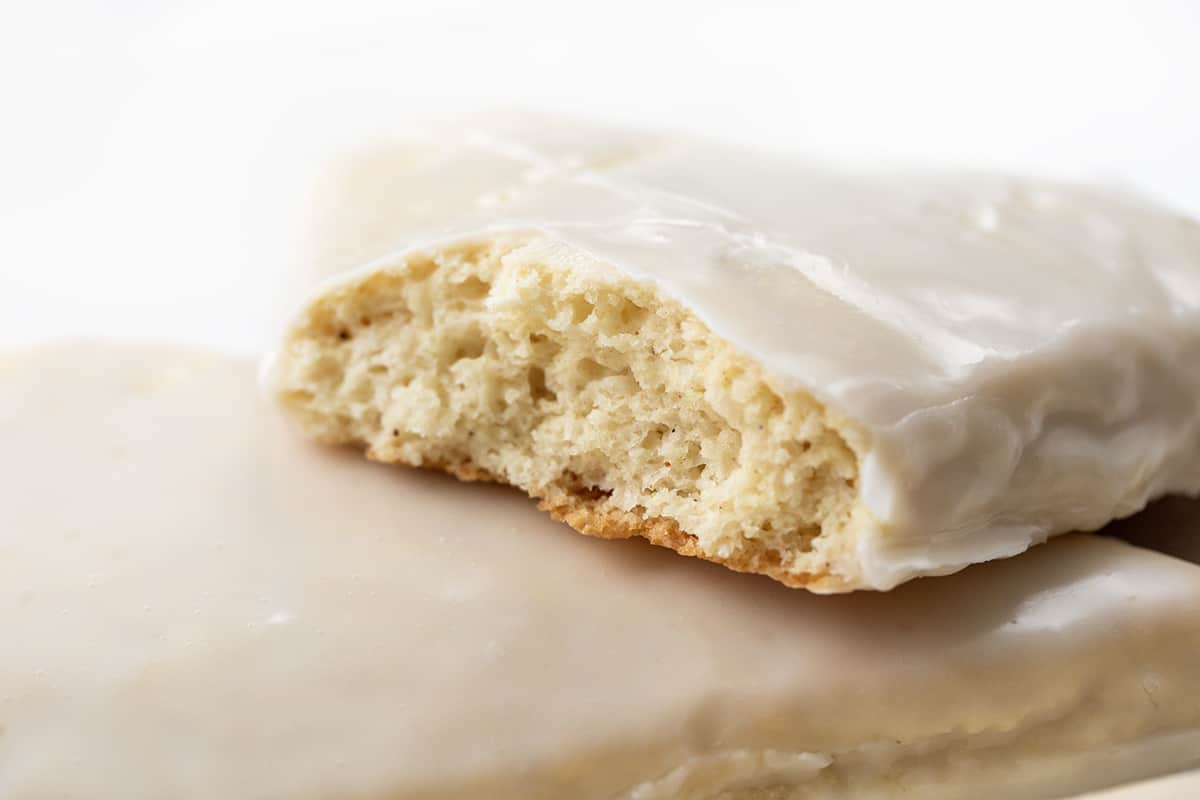 How to Store Sconuts
We recommend storing your homemade sconuts in an airtight container at room temperature for optimal freshness. You can also store them in the refrigerator for a chilled treat. To ensure your sconuts maintain their delicious flavor and texture, be sure to enjoy them within 2-3 days of baking.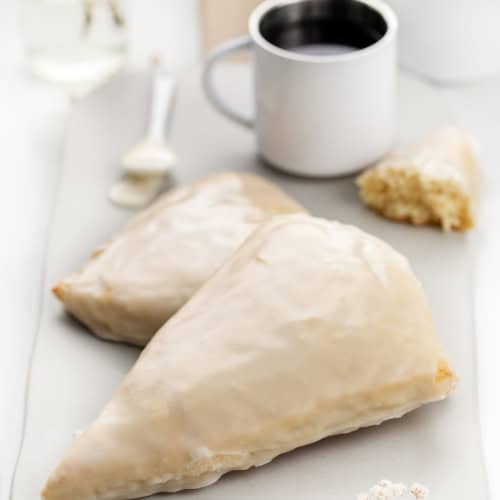 Sconuts
Our sconut recipe will give you the perfect texture of a scone with the irresistible flavor of a doughnut, all in one bite!
Ingredients
3

cups

(300 g) cake flour

⅔

cup

(133 g) granulated sugar

2

tablespoons

baking powder

½

teaspoon

kosher salt

½

teaspoon

nutmeg

¼

cup

(½ stick / 57 g) unsalted butter,

room temperature

¾

cup

(184 g) whole milk,

plus 1 teaspoon, room temperature

1

large

egg,

room temperature

1

teaspoon

vanilla extract
Glaze
4

cups

(500 g) confectioners' sugar

2

teaspoons

corn syrup

½

teaspoon

vanilla extract

¼

teaspoon

kosher salt

½

cup

(122.5 g) whole milk,

room temperature
Instructions
Preheat the oven to 400°F. Line 2 large baking sheets with parchment paper.

In the bowl of a stand mixer with the paddle attachment, combine flour, sugar, baking powder, salt, and nutmeg. Add butter and mix until it becomes a sand-like consistency.

In a separate bowl, combine milk, egg, and vanilla.

Slowly add the wet mixture to the flour mixture, mixing on low until a soft dough forms.

Fold the dough out onto a lightly floured surface, sprinkling flour on top of the dough.

Shape the dough into a circle, rolling it out to about ⅓-inch thick. Using a pizza cutter or a sharp knife, cut the dough into wedges, sprinkling more flour as needed (if the dough is too sticky).

Carefully place the wedges onto the lined baking sheets, leaving 1-2 inches between each wedge.

Bake 10-12 minutes, rotating the pans halfway through baking time, until golden brown.
Glaze
In a medium bowl, combine sugar, syrup, vanilla, salt, and milk. Whisk together until smooth, adding more milk (if necessary) to reach your desired consistency.

After the sconuts have cooled slightly, pour the glaze over them until completely covered. Serve immediately.
Did you make this recipe?
Thank you for making my recipe! You took pictures, right? Well go ahead and post them on Instagram! Be sure to mention me @iambaker and use the hashtag #YouAreBaker.