Design the perfect Sixlet Cupcake is easy with my tried and true formula!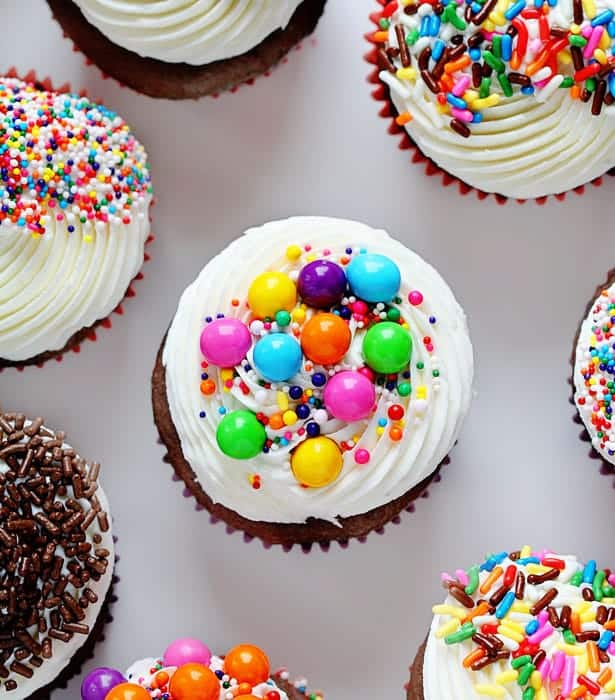 I noticed that I have been using a lot, a lot of sixlets in my cupcake designs lately. So I figured why not put them all together and show YOU how to do it too!
I happen to have a lot of Sixlet's candies on hand and store them in my Sprinkles Cabinet. I like to buy them from amazon in  larger quantities as it is MUCH cheaper.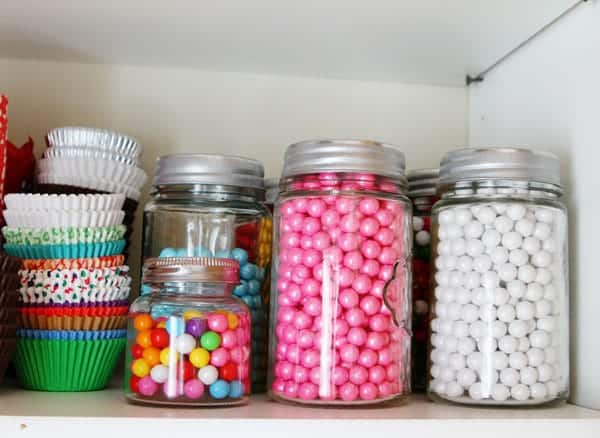 With a big variety of colors available it is to create a customized design for every holiday and occasion.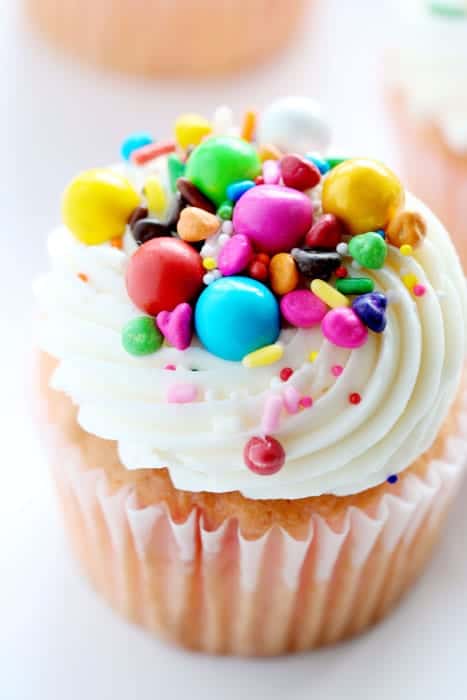 Like birthdays…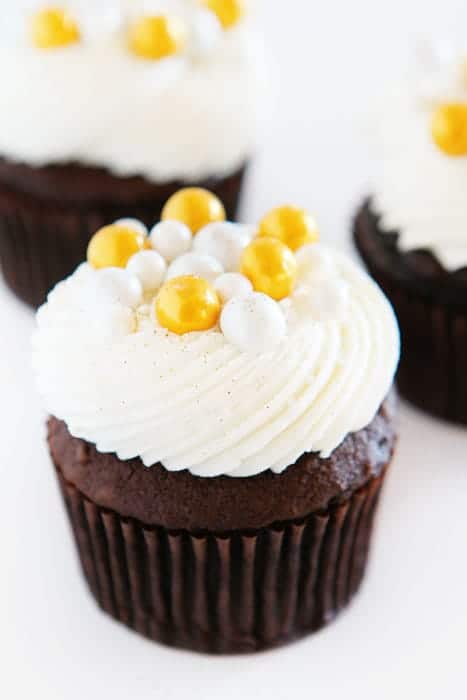 or New Year's Eve…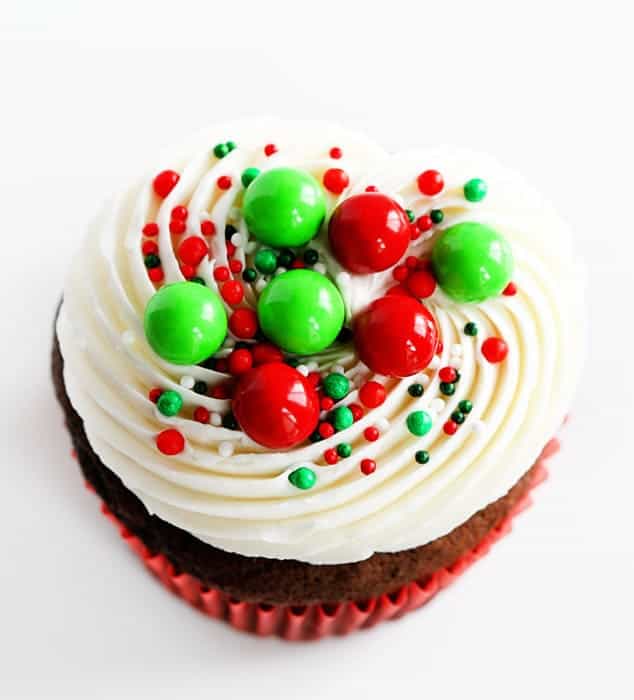 Or Christmas…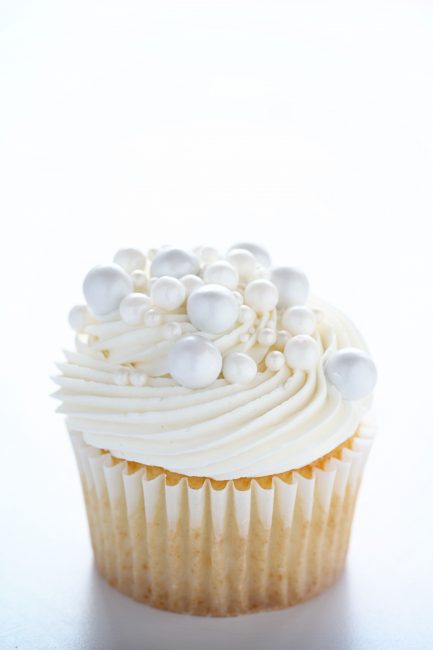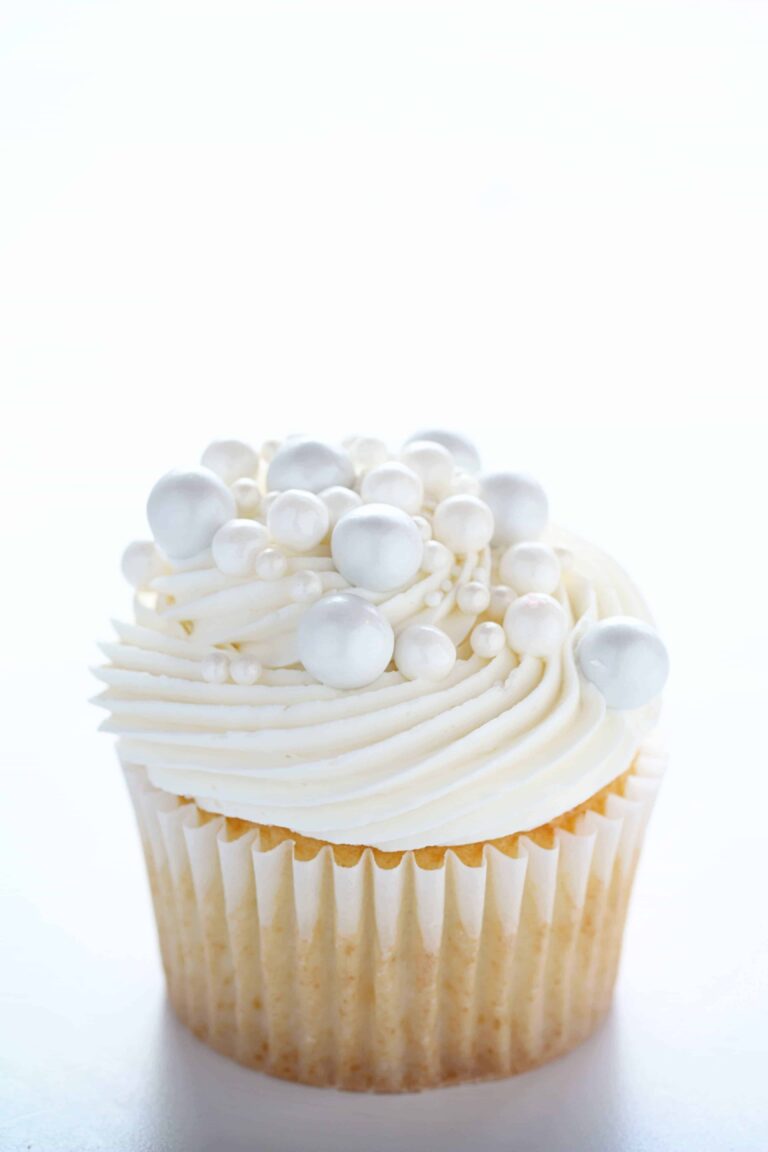 or even Wedding Cupcakes!!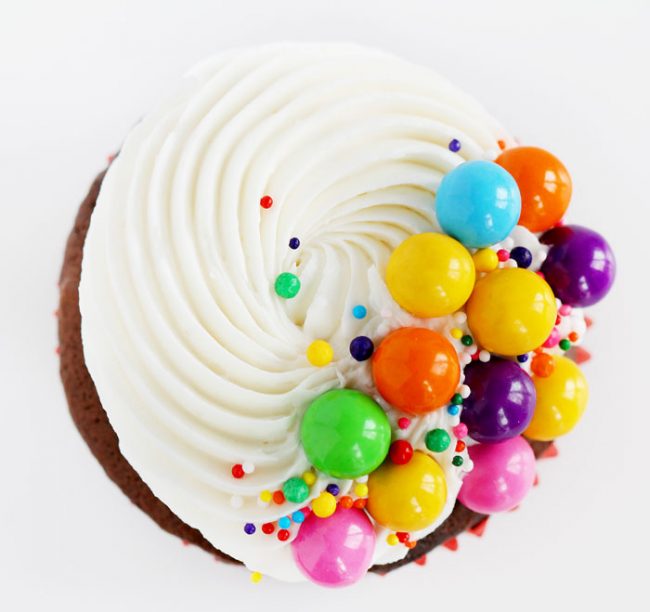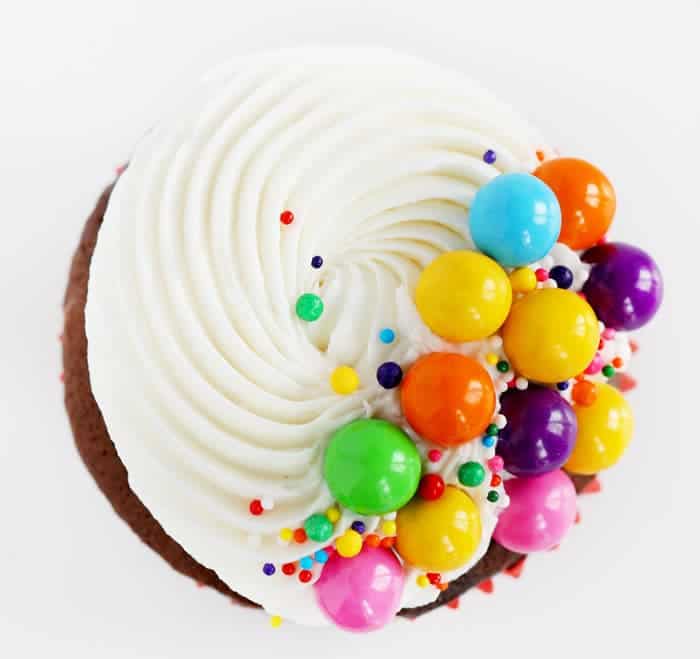 I LOVE how easy they are. This was decorated with an 8B tip and then the sixlets were added to one side.
One thing you may have noticed in all of these designs is that it is a variation of sizes of sprinkles.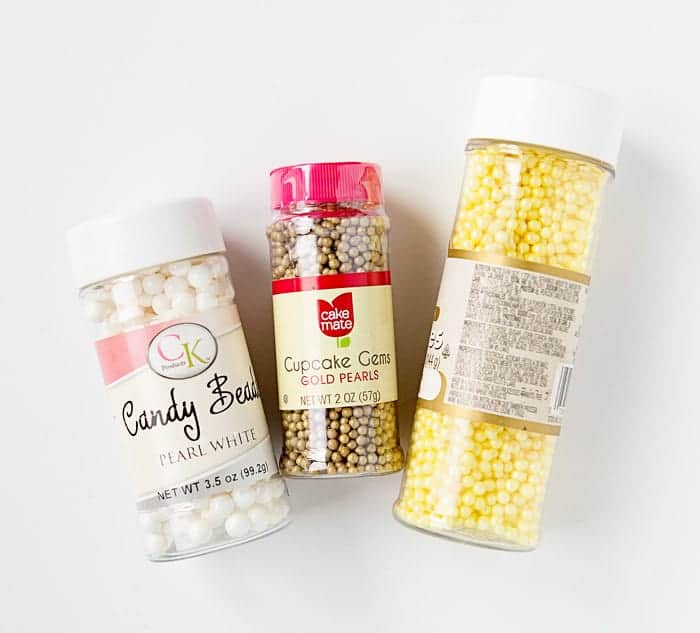 pearl gems
My formula for these cupcakes is simple:
sixlets
medium round (these are called pearlized sprinkles, pearl sprinkles, candy beads, or pearl gems)
round sprinkles often called nonpareils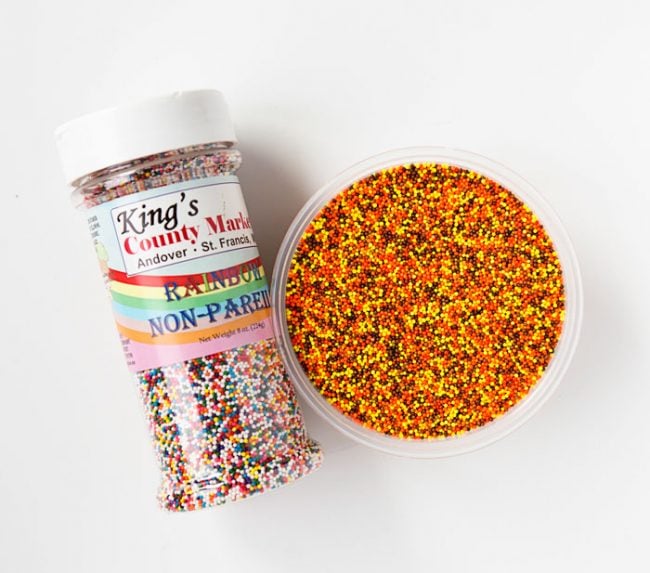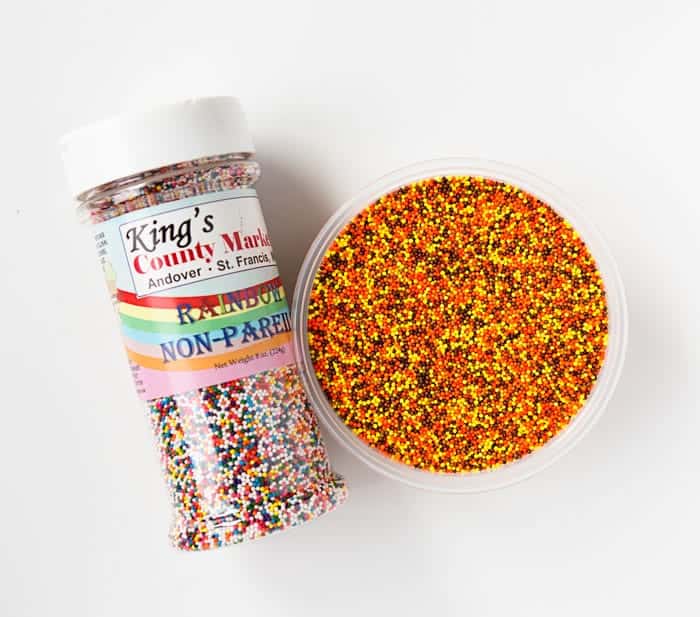 nonpareils
The combination of these three sizes really makes for a beautiful juxtaposition. You can also add in some disco dust or edible glitter for a fun effect!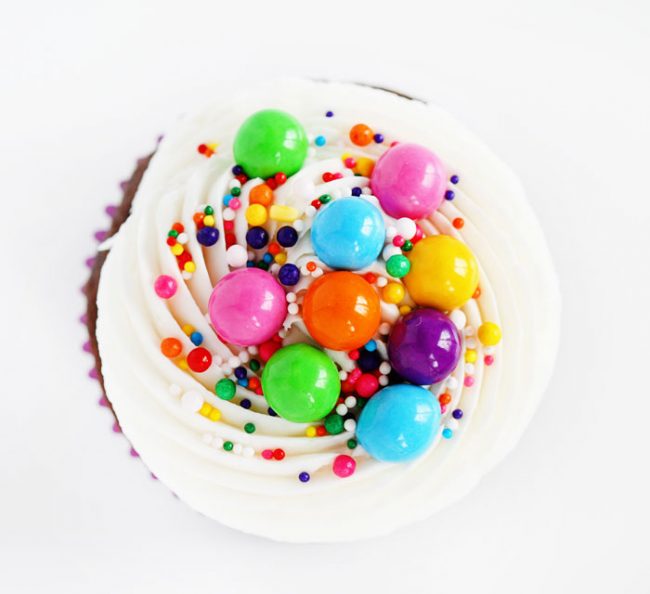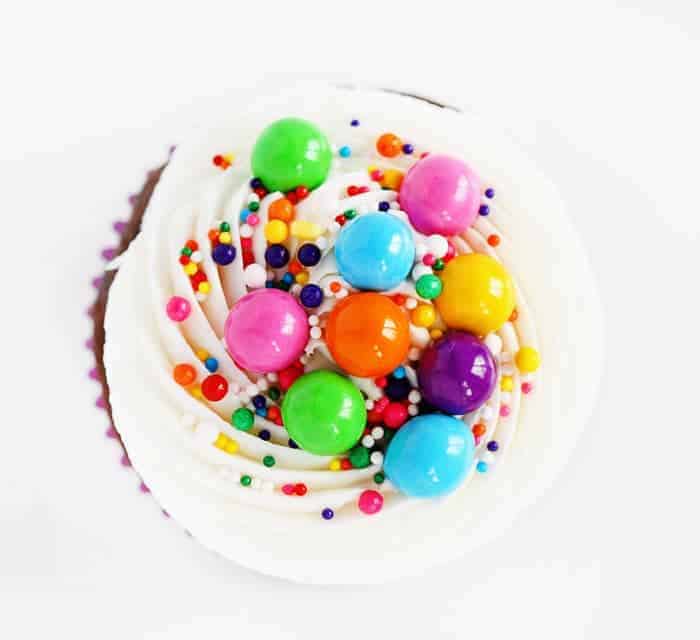 Assembling them is beyond easy. Gather the sprinkles of choice (I am a big fan of a color theme or making these with a special occasion in mind, like New Years.) and start by placing the sixlets on the cupcake. Then add the next smallest size or the medium pearl gems. Finally, sprinkle some of the nonpareils over the top!
I have a little video from facebook where I show how to assemble.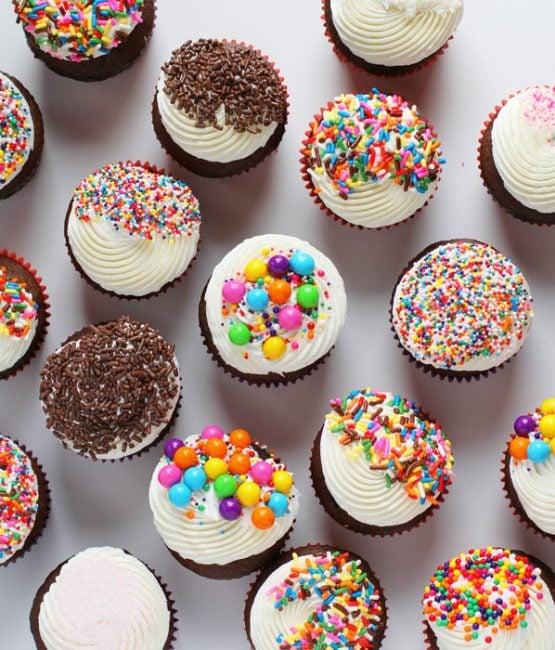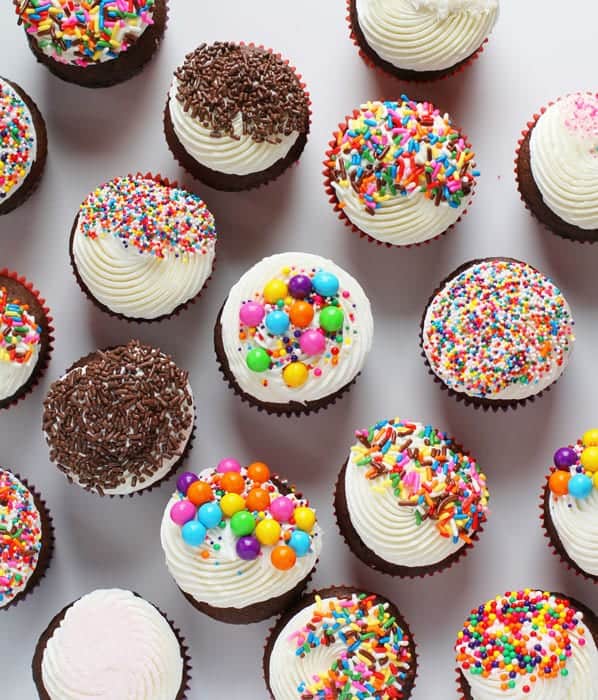 I used my white cupcake recipe and my chocolate cupcakes in these images. I used my favorite whipped vanilla buttercream to pipe. (I love the 8B tip for Sixlets Cupcakes!)
Check out my other cupcake decorating here!