I will only eat a skinny cake if it tastes like it is a fat cake.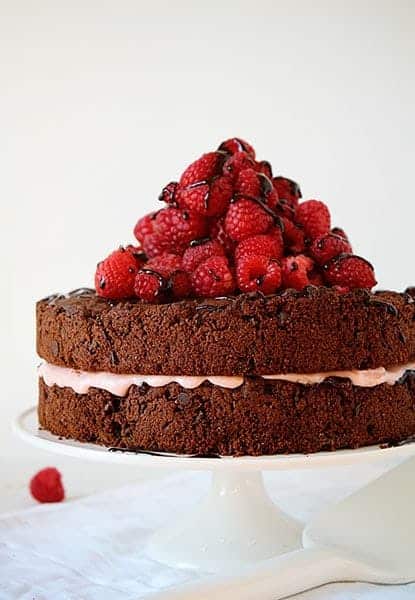 Because if I am eating cake, I want a good cake.  I think it's safe to say that bad cake makes unicorns and newborn babies cry.
Unicorns and newborn babies are sensitive to these things, of this I know.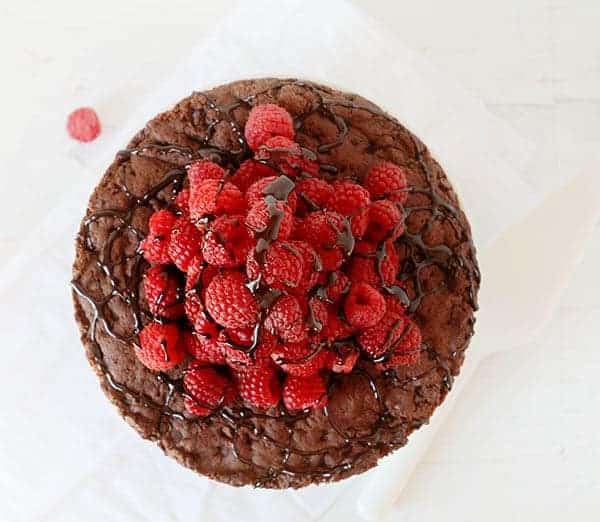 Now when I am making a "skinny" anything, I find that fruit is always a part of it.
Fruit is nature's candy, right?  My Grandma Audrey has been telling me that since I was a kid, and she knows everything.
Because, grandma.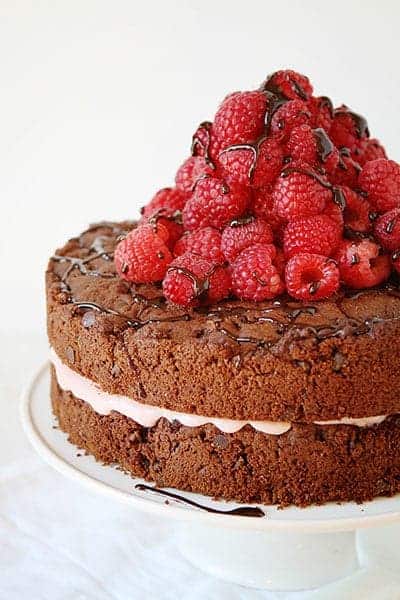 Tips for success:
I found this cake best served when slightly warm, HOWEVER, that means the buttercream might be runnier than you would want.  Cake can be served chilled, but may seem more dense.
Variations:
Triple the Raspberry Buttercream recipe above and cover the cake with it.
Place extra raspberries on top of the buttercream in between the cakes.
Add raspberry extract to the cake batter, about 1 tablespoon.
Replace buttercream with Homemade Whipped Cream, where you can control the sugar. (swap out the peppermint with vanilla in that recipe)
Add many varieties of fruit to make a Naked Skinny Fruit Cake.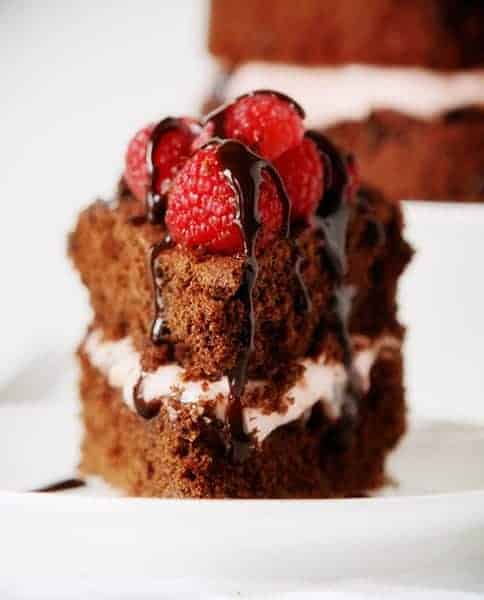 I love a good layer cake, I love a flavorful buttercream, I love chocolate, I love raspberries and chocolate and I love that I can eat a whole piece and not feel like I needed to run 5 miles.
And I have a feeling you will love this cake too.