UPDATE: Tutorial here
One of my favorite cake decorating seasons is Halloween.  I think it's tied into my deep love for fall and all things orange, yellow, and white!  But I feel as if I must be very clear.  I am a Charlie Brown's Halloween girl, not a Halloween: The Return of Mike Meyers kinda girl.  I like things PG.
So this cake is a bit of a stretch for me!  But when the idea came to me, it just wouldn't go away… and I knew I needed to make it come to fruition.  So it's silly.  It doesn't make much sense.  I made it, decorated it, took pictures of it… all in a very short time.  And almost didn't share at all!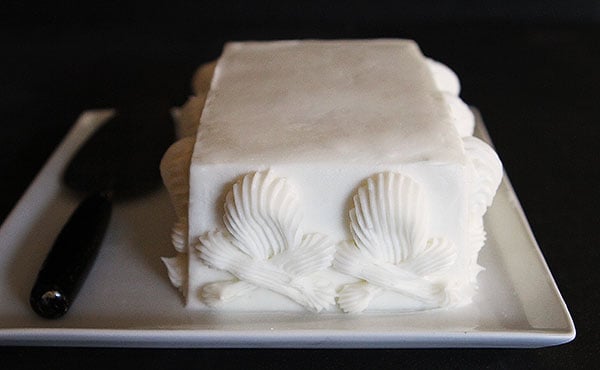 Why not share?  Cause it's weird!  Odd.  I couldn't even bring myself to make a real skull and crossbones!  (not because I can't pipe a skull, but because I think they are gory)  So I faked it.  With an open star tip!  A STAR TIP for a SKULL and CROSSBONES.  So this is my attempt to classy up the skull and crossbones.  Don't laugh.
But then I went ahead and called it a skull cake anyway.
Because "Fake Skull Cake" sounded really lame.  And so did, "Kinda Skull Cake".  "I am a Scaredy Cat and Don't Like Real Skulls Cake" was even worse.
Please don't call the crazy police on me.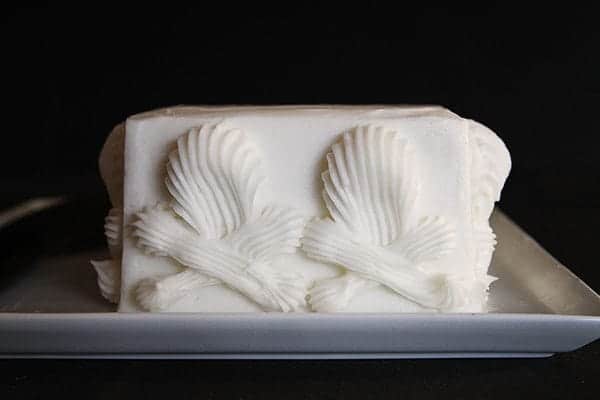 Moving on.
This cake does have a fun surprise inside!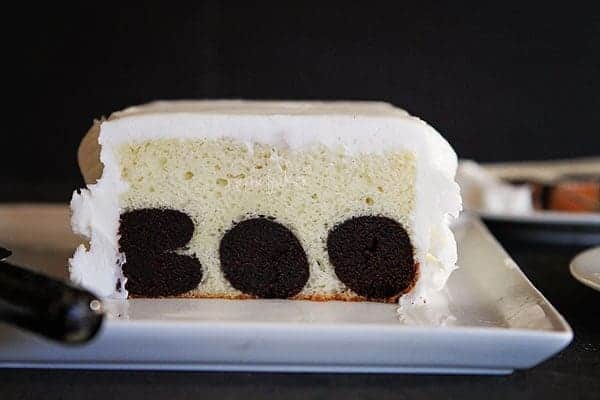 I spelled out BOO with chocolate cake!  And am putting together a mini tutorial for later this week, so keep and eye out if you want to make one of these yourself.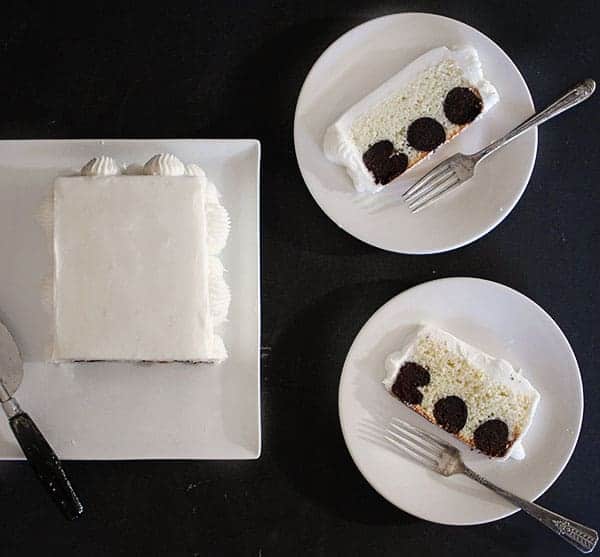 At the end of the day, this cake was pretty fun.  My kids love surprise inside cakes and this was was no exception.  I will never get tired of seeing their expressions when we cut into a surprise inside cake!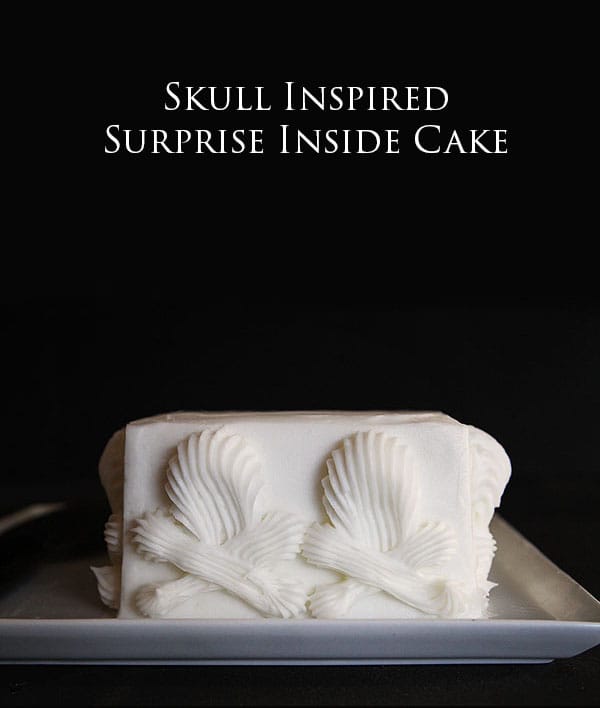 Thanks for putting up with my weird warped "skull inspired" view of Halloween!