I think one of my favorite summertime flavors is s'mores.  There is something so comforting about melting marshmallows between chocolate and graham crackers.
It's almost as if the food has transcended flavor to represent something more; a feeling of joy, peace, love, family and friends.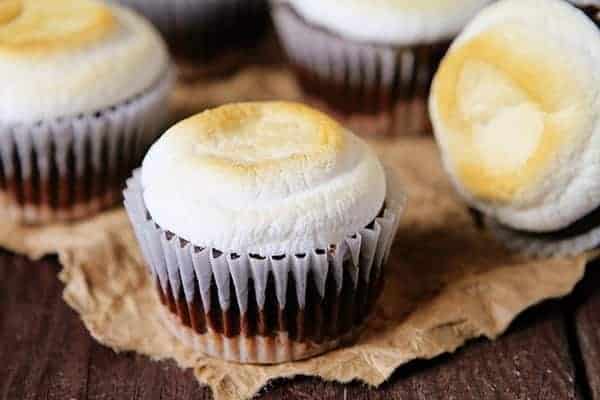 More specifically though, there is something quite magical about a melting marshmallow.  I have to admit, I am one of those people who likes it burnt.  Are there any other burnt fans out there?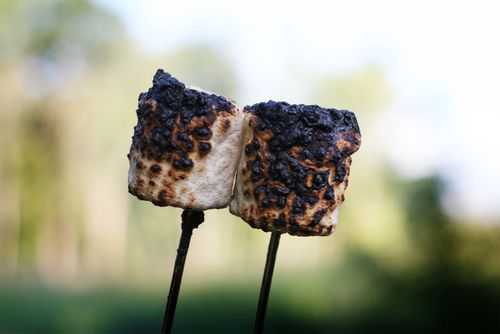 (from the Great Marshmallow Debate)
Completely burnt and still on fire.  I mean, I try to put the fire out first, you know, for safety reasons and stuff.  Those burnt marshmallows above?  They are not quite burnt enough.
Seriously.  But I digress.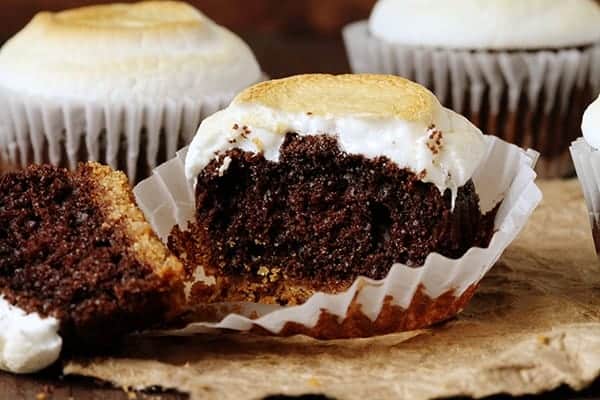 Upon reflection, I think half of the fun in s'mores is the process.
Being with loved ones on a warm summer evening.  Sharing oozy gooey desserts, licking fingers and laughing at all the messes.  Cleaning up the garbage by throwing it in the fire.
Now that is fun. #youknowyourareoldwhen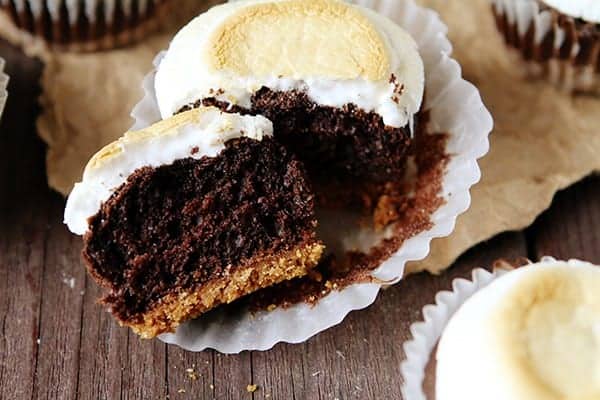 Now when it comes to the cupcake, everything changed.  Since the emotion and tradition was tied to the original process (and not the the s'mores cupcake)  I was completely focused on flavor.
Here is how I like a s'mores cupcake.  The chocolate has to be RICH and bold.  The graham cracker and marshmallow, they can hold their own and need no assistance.  The chocolate cake, however, needs to be kicked up a notch.
This is the Perfect Chocolate Cake simply done in cupcakes.
This recipe was adapted from a million sources, and I claim no credit in the idea what-so-ever.  I read about a hundred posts on s'mores cupcakes and have yet to find the original source.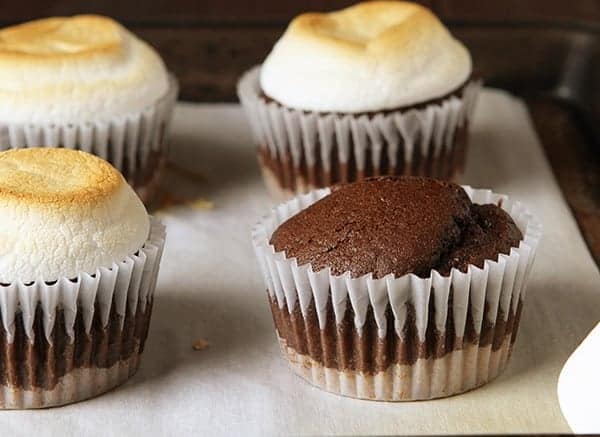 LETS TALK BAKING HACKS:
While I liked the idea of placing the marshmallow right on the cooled cupcake and then placing under the broiler, this also sometimes burned the edges of the cupcake liner and that is no fun.  However, if the cupcake is very, chilled it will help.
I preferred the method of roasting the marshmallows separately then placing them on the cupcake.  Simply place the marshmallow on a parchment/silpat lined baking sheet and place under the broiler. This takes approximately 1 minutes, but you will want to keep an eye on it the whole time. Allow the marshmallow to cool for about 30 seconds then, using a spatula, move the marshmallow to the cupcake. FAST, and EASY, and PERFECTLY done, every time.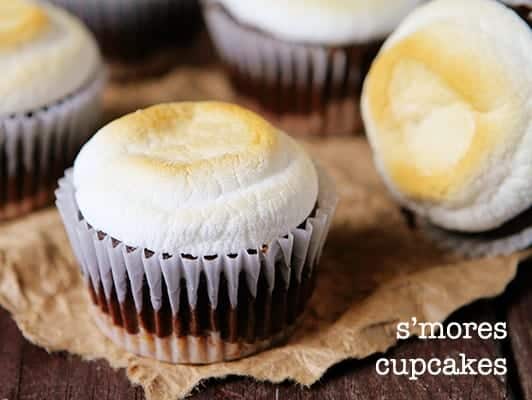 Now I just need to make these a few more times with the kids so that we will develop a new s'more tradition.  These are the sacrifices I make for my family. 😉
It has been Cupcake Week here at iambaker, where I am showcasing easy, fun, and delicious SummerTime flavors of cupcakes!  Check out these other flavors!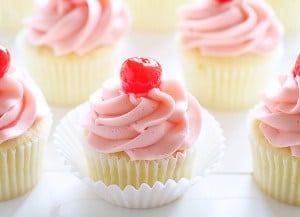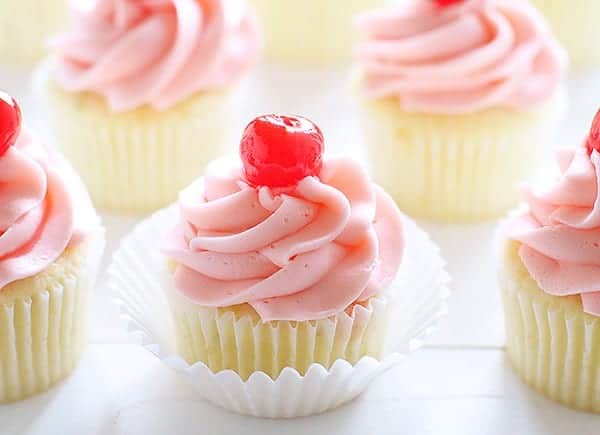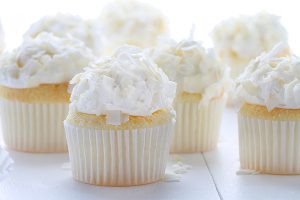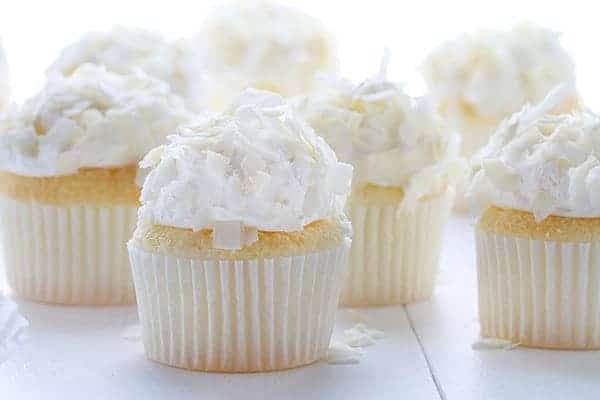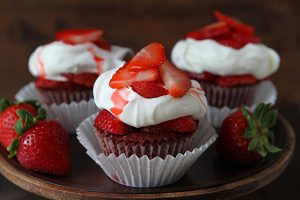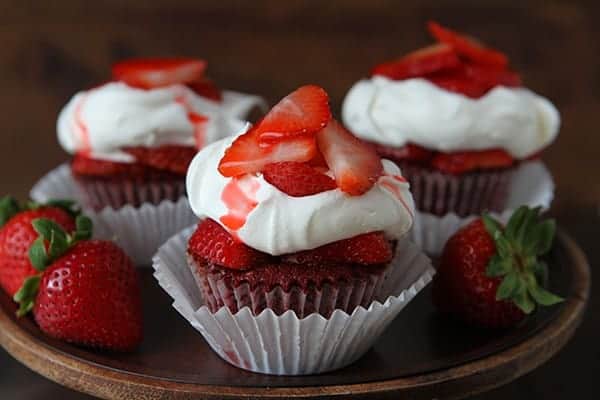 Red Velvet Strawberry Shortcake Cupcakes
And don't forgot to stop back tomorrow for my FAVORITE summertime cupcake flavor ever.  You will not want to miss it!!