UPDATED:  Tutorial Here!
Its hard for me to believe that Christmas is almost here.  Just a few short days away!
I have been so behind on all my baking (as well as buying gifts, cleaning my house, homeschooling, debating crumbs… you name it!)  but I still wanted to make a dessert that folks would enjoy.  At least, I hope they do!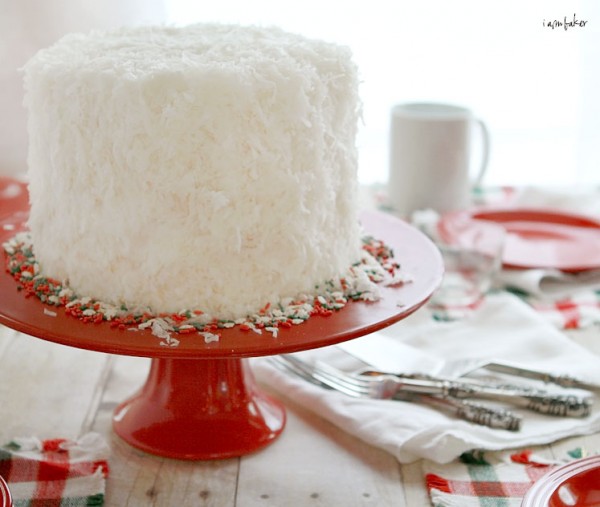 This took all of one hour to make.  From beginning to end.
I slaved and slaved over a hot stove for at least seven minutes.
And for the inside, well that was even more ridiculous hard work.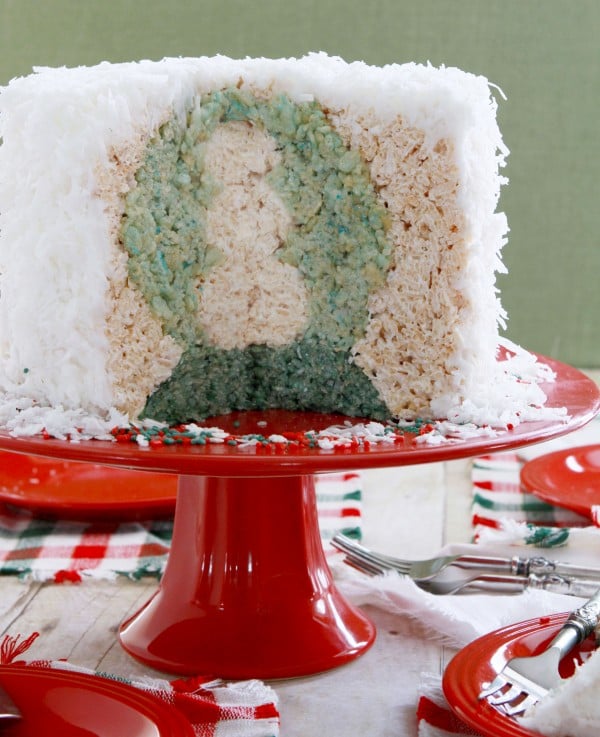 I actually had to get in there and play with my food!  Well, play with the rice krispy's that is!
Can you tell what it is?
It's a snow globe with a snowman inside.  Next time I will definitely make the black hat for Mr. Snowman.  He seems a little naked without it.  And make his eyes.  And a carrot nose.  Well, maybe he seems naked cause he is naked.
I gotta stop saying naked!
Anywho, I would be delighted to share a tutorial on this cake with you, hopefully next week!  Is anyone going to be around next week?
What all do you do over your Christmas break?  Going anywhere fun?