Have you have looked for a specific cake decorating tip but just found a jumbled mess? I have found a way to organize my tips that eliminates the headache that used to accompany any cake decorating experience!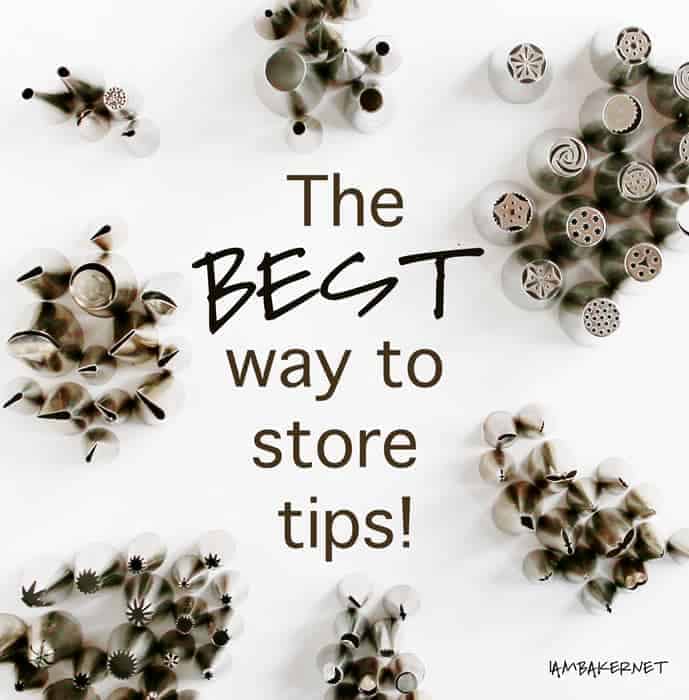 I have spent more hours than I care to admit sifting through tips. Trying to find a certain number or to see if I had enough of a certain number to see if I had anything that might possibly work for a specific idea.
It is maddening!
With the help of a smart hubby, I have found a method that really works for organizing all those tips.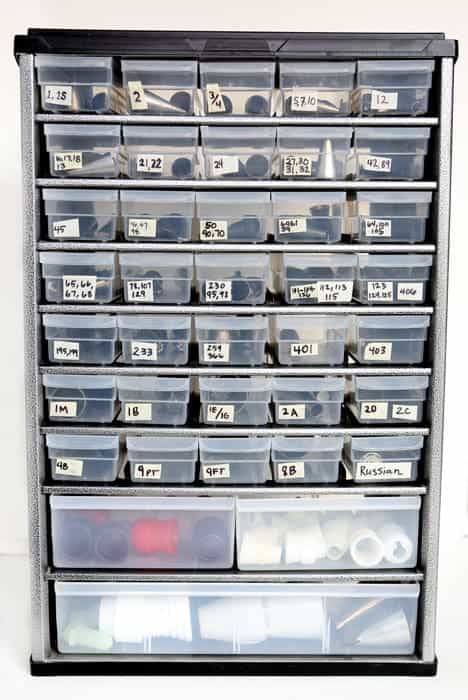 He picked this up for me at the local home improvement store. It is simply called a Drawer Storage Center. (There are a lot of varieties and shapes so I am sure you will be able to find on that fits your space.)
Now, you are probably thinking… don't the tips COME with storage?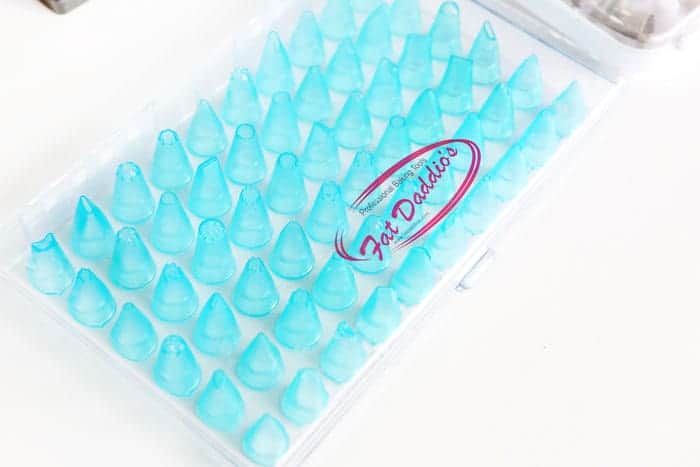 Why yes, yes they do. But here is my dilemma. I have more tips than I have of these boxes. I have ten #1 tips and 8, 323 1M tips. (I kinda make a lot of Rose Cakes)
When you have more than one of any specific tip, there is simply no room for it in these handy dandy containers. Not to mention if the tip is larger than standard size!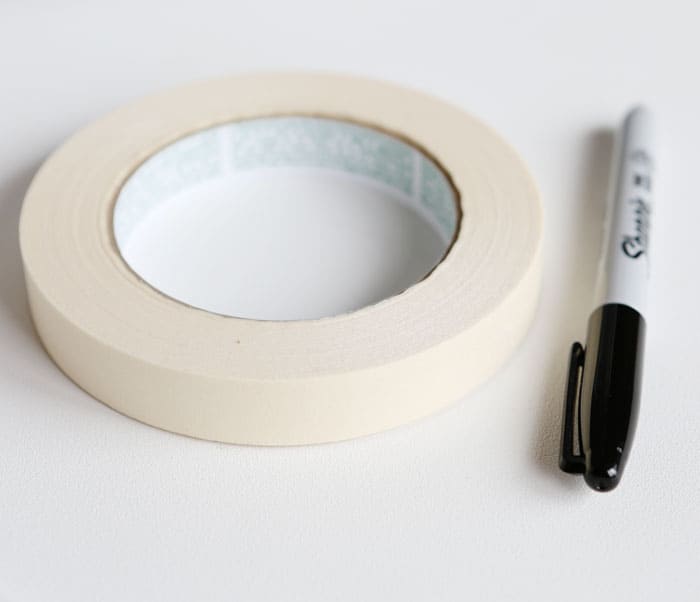 To make this storage personal and specific, all you need is the drawer organizer and some sort of labeling system. I chose tape and a sharpie because it was handy and easy.
Just cut a small piece of tape, place it on the drawer and then add the number of the tip. Some tips are big and need their own drawer, some tips can be stored with others to save room.
I set out all my tips and first organized them by number.
THEN (and this was important to me) I organized them by similarity.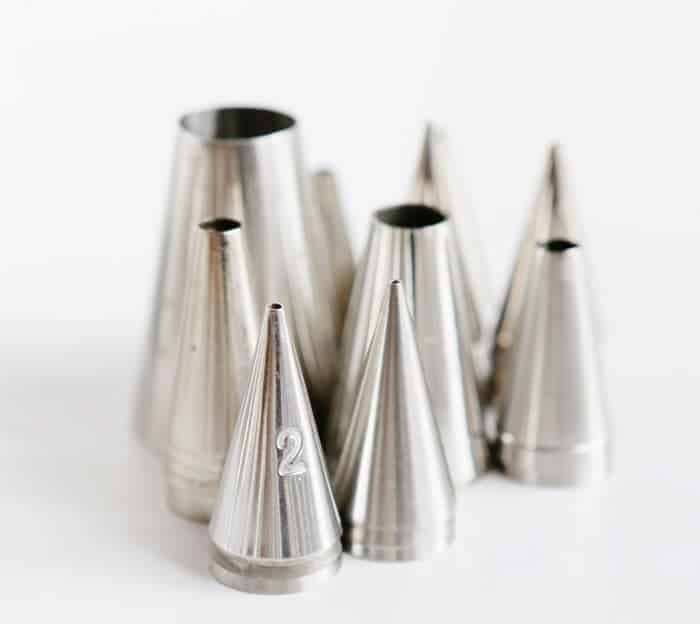 These are all open round tips. It was important to me that they were all somewhat together in storage.
(The method of labeling the tips is lost on me… the numbers don't always match up with similar styles and it can be quite difficult to find what you need if you rely on number alone.)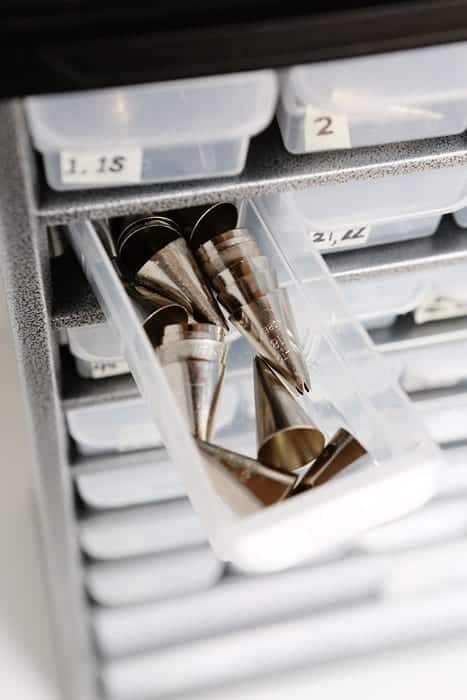 Here I have my 13, 16, 17, and 18's together. They are all quite similar and can (sometimes) be used interchangeably.
This method of organizing tips saves me HOURS of searching.
The bottom drawers are larger and can fit coupler sets, large tips, as well as any other miscellaneous tools that I need to store.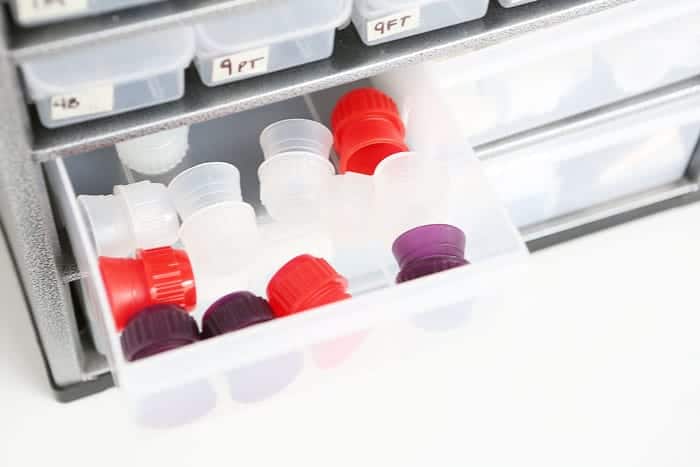 Because I love ya so, here are a few tips of what NOT to do with your decorator's tips:
Don't just throw them in a bowl. This will create hours of extra work for you next time you want to decorate!
Be sure to DRY them completely after washing. Any water that remains can cause the metal tips to rust.
If washing in the dishwasher make sure they are in a safe place. Most dishwashers have a utensil section that can be closed and that works well for keeping your tips safe in one spot. If you do not have that, try using a small mesh bag.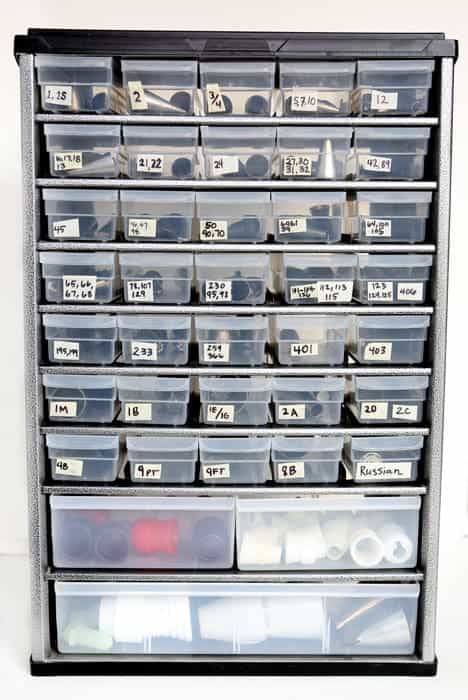 The storage container I have chosen is only about 6-inches deep, so it can fit pretty snuggly into most spaces. I have it tucked into my prop closet where I can easily access it.
This method of storing decorator's tips has worked EXTREMELY well and I highly recommend it to anyone who uses a lot of tips!
But what if you only have a few tips? Here are some fun ways to store them!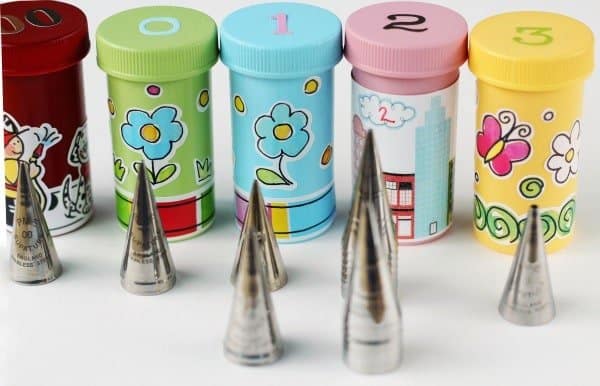 Genius idea from The Bearfoot Baker. She puts the # on top for easy access!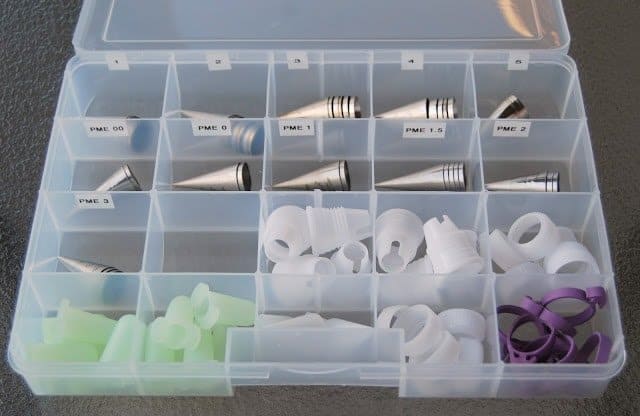 Awesome organization from Simply Sweets by Honey Bee!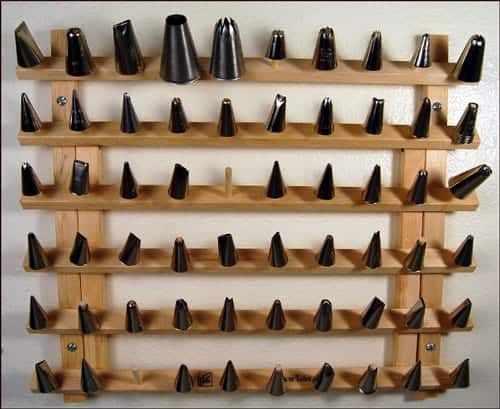 This is SO stinkin smart!!! Great idea Wicked Goodies!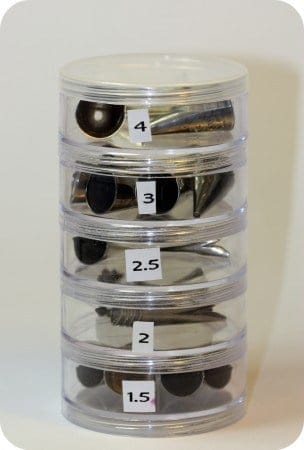 Cylinder storage from Sweetopia!