Strawberry Lavender Vodka Lemonade is going to be your new favorite adult drink. Imagine a refreshing glass of ice-cold lemonade infused with the sweet flavor of strawberries and natural aroma of lavender… and a splash of vodka! If you are looking for a simple version, make sure to check out my homemade lemonade recipe too! (Here is the non-alcohol version of this drink: Strawberry Lavender Lemonade)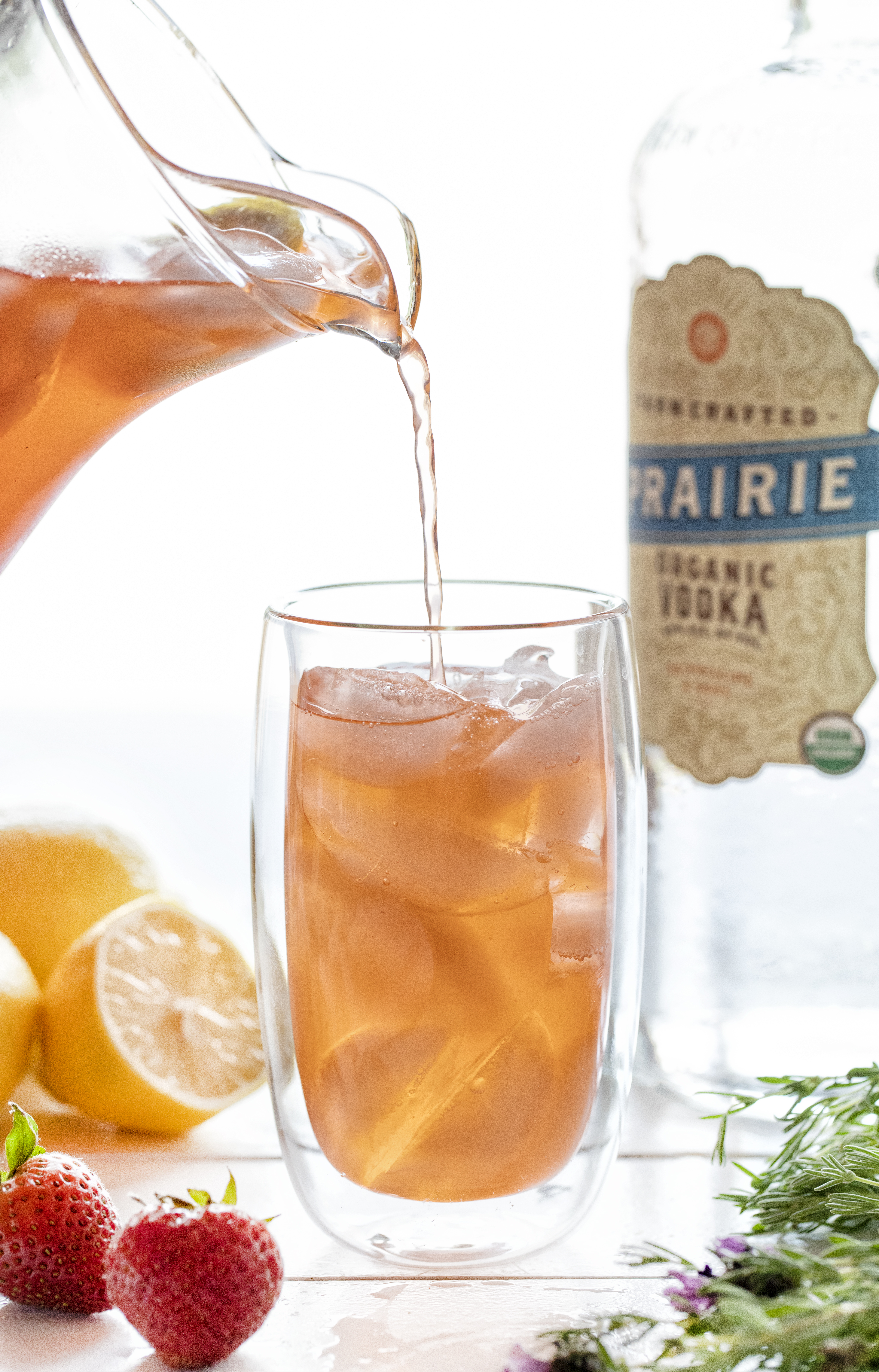 Strawberry Lavender Vodka Lemonade
There is something so amazing about a freshly squeezed glass of ice-cold lemonade, especially when it is cocktail hour and you can add a little vodka!
My all-time favorite place to pick up a glass of the real-deal, freshly-squeezed, lemonade is at the Minnesota State Fair. This year, I found out that they were debuting a new Strawberry Lavender Lemonade. It made the list of the "top new food items to try" so I just knew I had to take a crack at it. Thrilled with the result is an understatement!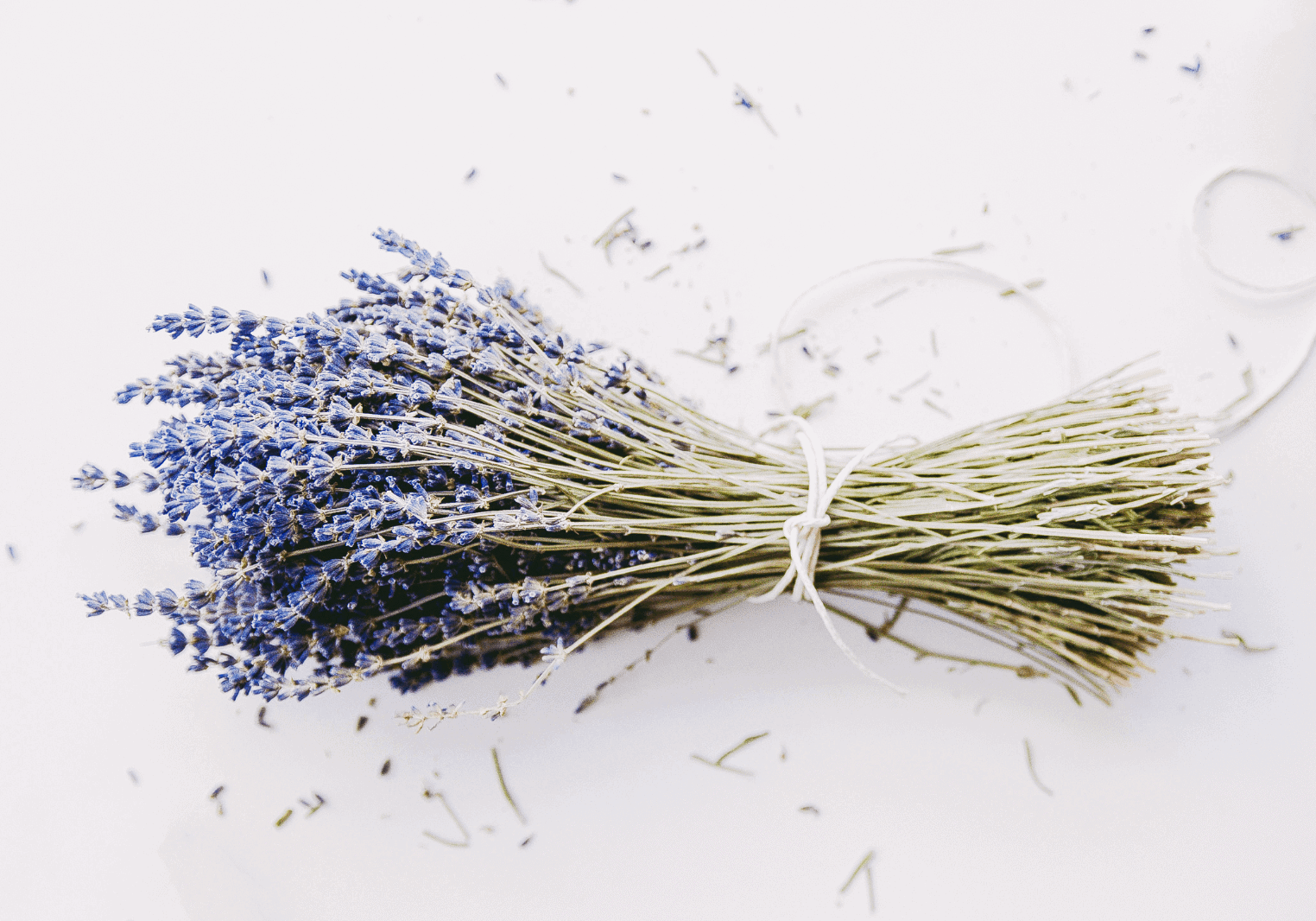 How to Select the Perfect Lavender
Lavender comes in many different forms and varieties. You can buy it fresh, dried, or in an oil. For this Strawberry Lavender Lemonade recipe, you will want to purchase a fresh culinary variety like English Lavender. I have found that some of the best places to purchase this particular variety are at nurseries, garden centers, and farmers markets. Make sure to purchase lavender with bright green stems and a handful of open purple flowers in full bloom.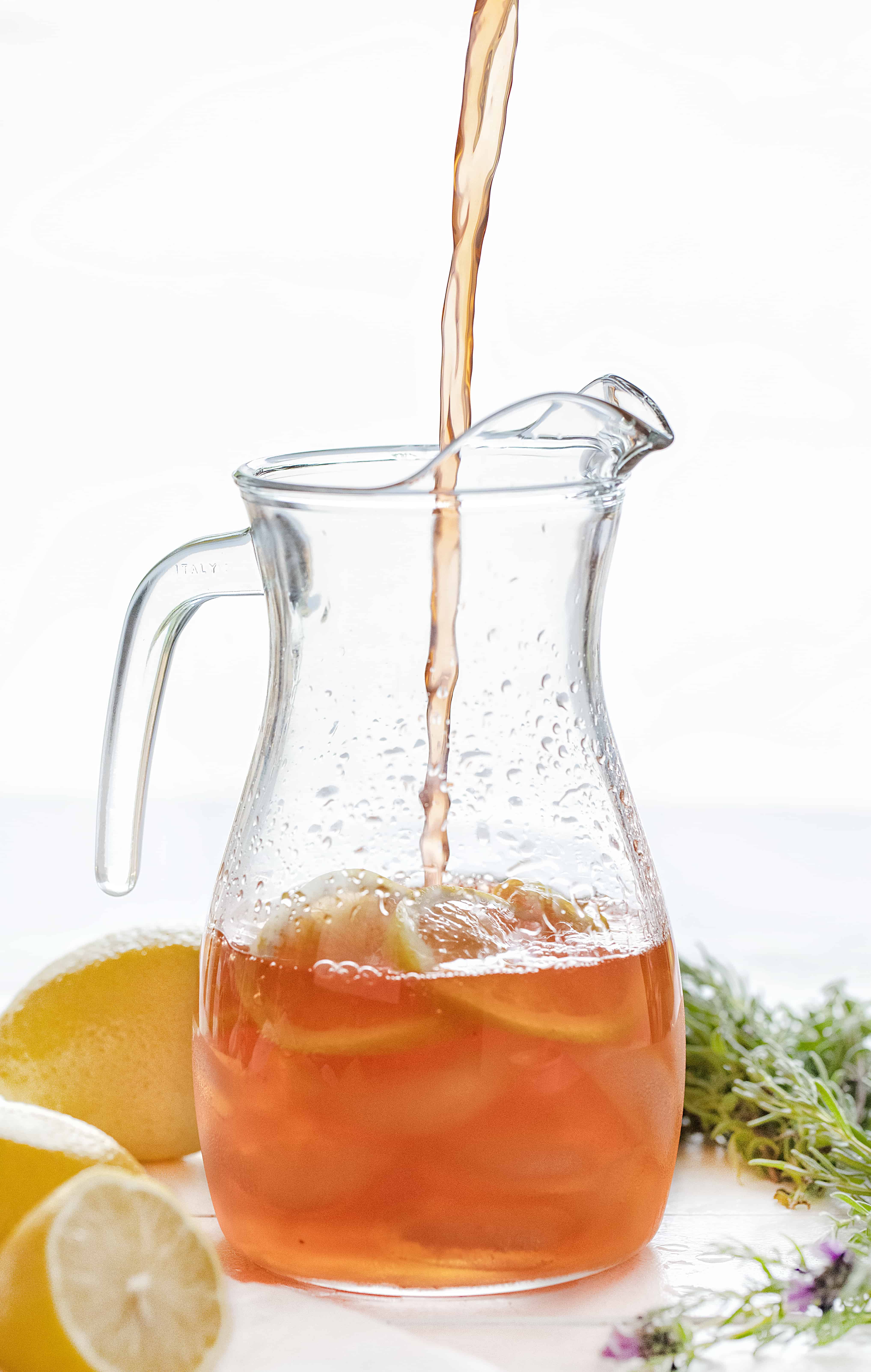 How to Make Strawberry Lavender Vodka Lemonade
Strawberry Lavender Vodka Lemonade is relatively simple to make. In this recipe, I heat up the liquid in order to draw out the natural aroma and flavor of the lavender and strawberry.
Start with a dutch oven or heavy bottom pot.
Set dutch oven over medium heat and add the lemon juice, water, and sugar. Bring the pot to a boil.
Once the sugar is completely dissolved, remove it from the heat source.
Drop in the lavender sprigs and the diced strawberries and then set a cover of the top of the dutch oven. This will trap in any remaining heat, allowing the flavors to combine.
After about 15 minutes, strain the lavender and strawberries out of the mixture. Pour the remaining room temperature liquid over ice and serve!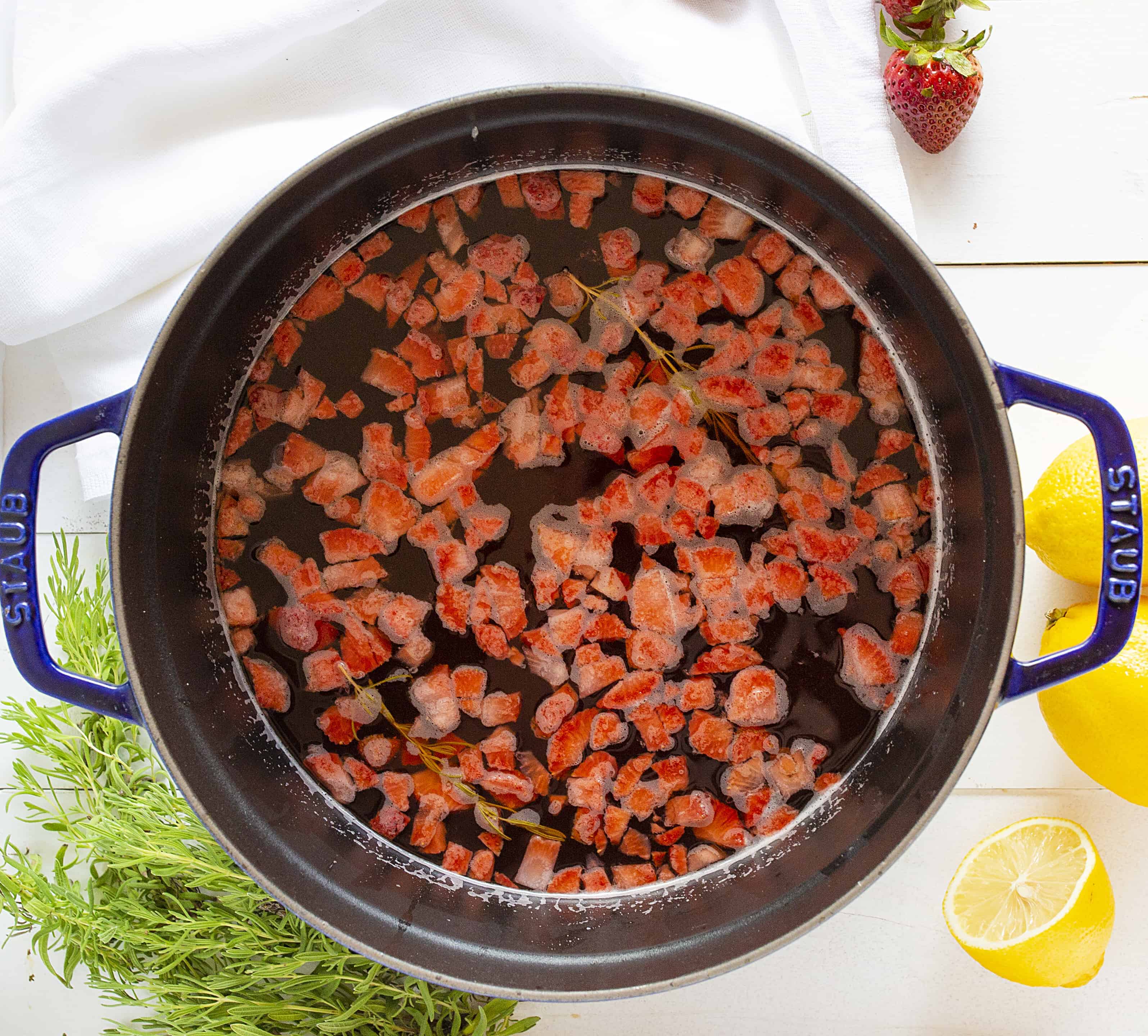 This is how the mixture looks after it has cooked. Although it is hard to tell from this picture (should have used a lighter-colored pot!) the juice is bright vibrant pink. I couldn't resist trying it at this stage and was blown away by how delicious it is!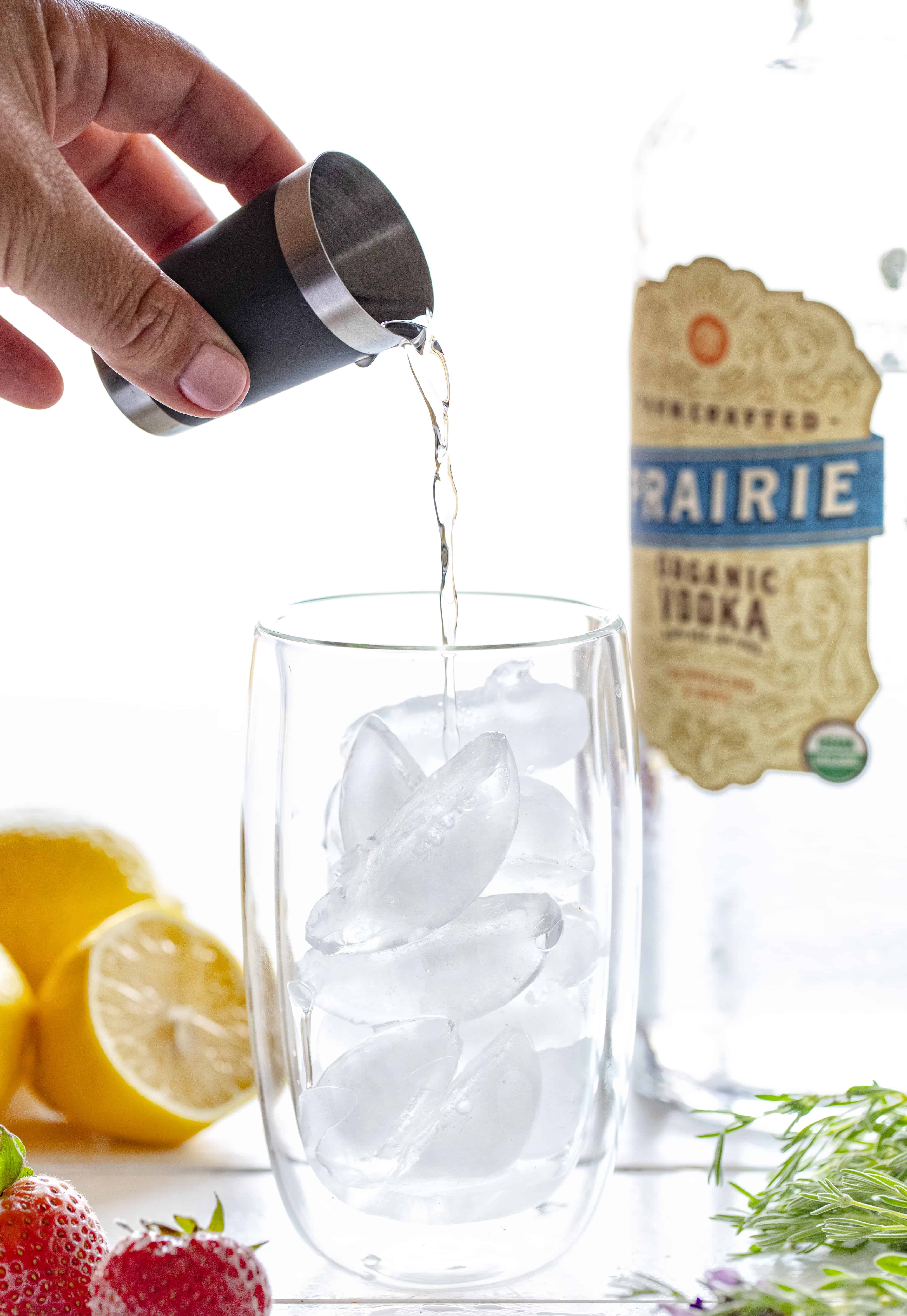 How to Make Strawberry Lavender Vodka Lemonade
Prepare lemonade.
Add ice to a tall glass.
Add in 1.5 ounces of vodka. (I use a shot glass to measure.)
Stir the drink well.
Garnish with a lemon slice.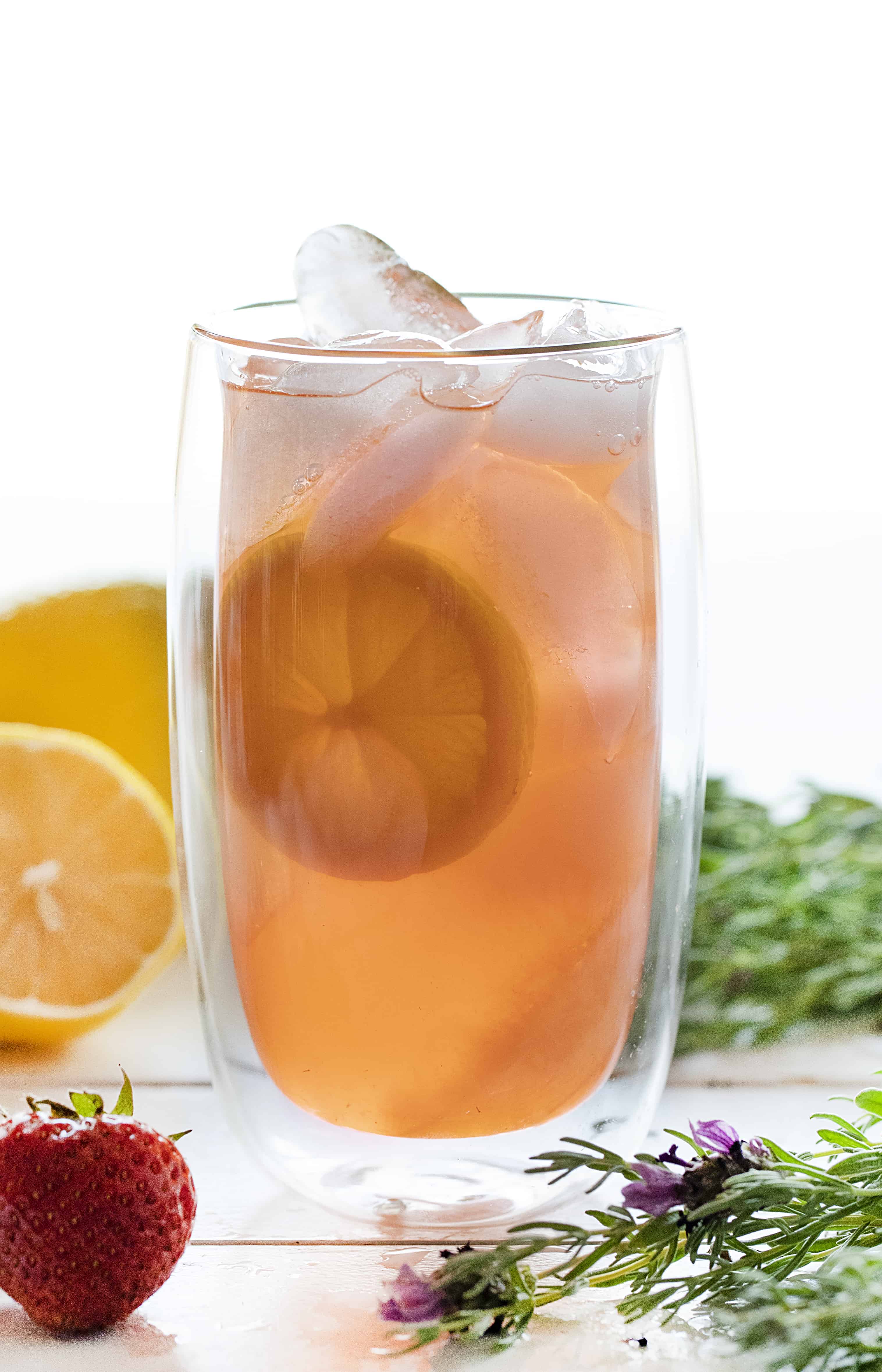 What Kind of Vodka Should Be Used?
I love the Prairie Organic Vodka (which is actually inexpensive!), which has hints of melon and pear in the aroma and a smooth finish. Very smooth. But you could opt to use your favorite. I would steer away from "well" vodka (a term from my bartending days) and go with the best you can afford. (A well drink or rail drink is an alcoholic beverage served using the lower-cost liquors stored within easy reach of the bartender in the counter "speed rail" or well. Usually the cheapest and lowest quality.)
To Add Ice or Not to Add Ice
That may sound silly, but it is actually important. Have you ever made fresh lemonade and then added it to a pitcher of ice and 1/2 hour later it is diluted and blah? If you add 4 cups of ice you could potentially have up to 4 cups of water diluting your lemonade, which can definitely affect the flavor.
PRO TIP: You can make an extra batch of this lemonade and then freeze it in ice cube trays. Then, when you are ready to serve, use the lemonade ice cubes!
Looking for More Summer Recipes?
No-Bake Caramel Shortbread Pie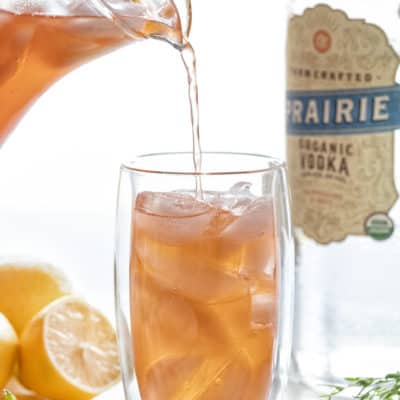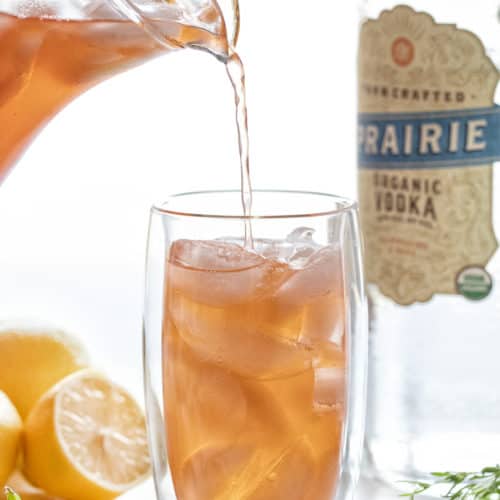 Strawberry Lavender Vodka Lemonade
Strawberry Lavender Vodka Lemonade is going to be your new favorite summer drink!
Ingredients
Lemonade
4

medium lemons,

juiced (about 1 cup)

1

cup

granulated sugar

4

cups

water

2

sprigs

fresh lavender

1

cup

strawberries,

diced

ice,

crushed (as desired)
Strawberry Lavender Vodka Lemonade
12

ounces

vodka

lemon, strawberry, or lavender,

for garnish
Instructions
Lemonade
Juice the lemons. Make sure to strain out any seeds or excessive pulp. Add lemon juice, sugar, and water to a dutch oven or heavy bottom pot. Stir to combine.

Place the pot over medium heat and bring to a boil. (about 5 minutes depending on your oven)

Once boiling, remove from heat and add lavender sprigs and strawberries. Cover and let sit for 15 minutes.

When ready to serve, add the strawberry mixture to a large pitcher.
Strawberry Lavender Vodka Lemonade
In a highball glass, add ice. Pour vodka over the ice.

Pour lemonade over top and stir well. Garnish with a fresh lemon slice, strawberry, or lavender sprig. Serve immediately.
Did you make this recipe?
Thank you for making my recipe! You took pictures, right? Well go ahead and post them on Instagram! Be sure to mention me @iambaker and use the hashtag #YouAreBaker.