I feel like I crave the flavors of summer all year long.  There is something so magical about these Lemon Cupcakes with Strawberry Buttercream! The flavors.  The light, warm, refreshing flavors of summer that tastes amazing any time of year!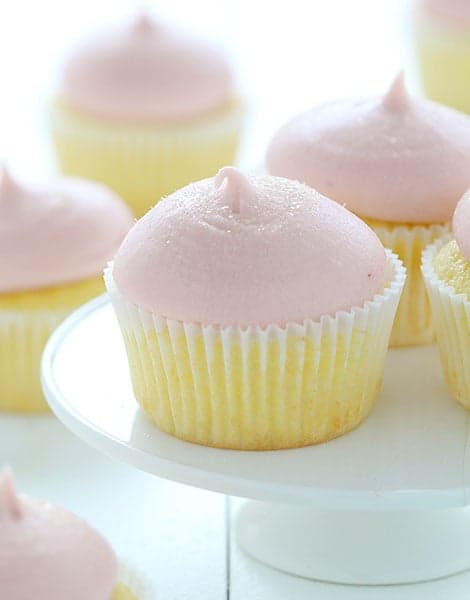 As much as I love the comforting aroma's of pumpkin and spice, or the biting coolness of mint, or even the rich decadence of all things red velvet… I can't help but crave the light citrusy tang of lemon.
And strawberry.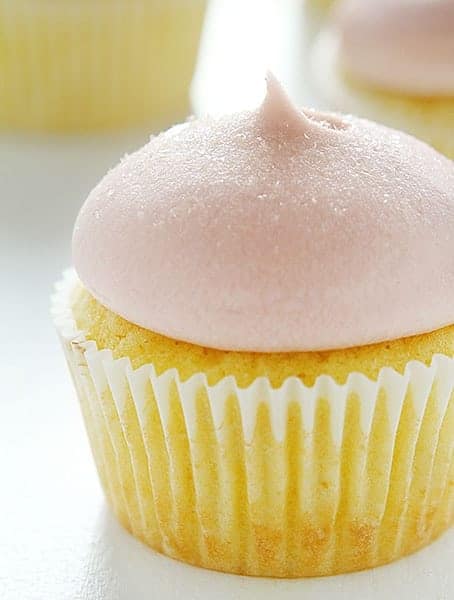 Strawberries go about about $5 a container at my local grocery store and lemons are $1 each!  Since I didn't win the lottery recently,  I splurged and got just one lemon.
As far as the strawberry, I compromised and made a recipe utilizing strawberry jam instead of fresh.  This worked beautifully!  I was able to get the sweet hint of strawberries and not break the bank.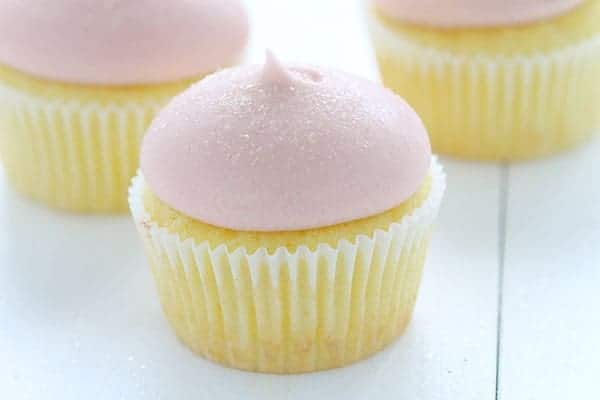 I slightly adapted my Cherry Limeade Cupcakes to make them lemon and then stumbled upon a recipe using jam for the buttercream.  This is quite a genius way to add flavor to a sweet buttercream, as I noticed that the first ingredient in jam is sugar!
Recipe adapted from Cherry Limeade Cupcakes.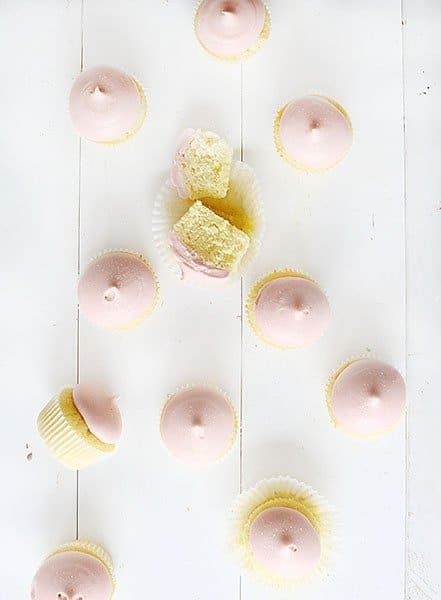 I used one large lemon for the zest and the 3 tablespoons of lemon juice.  In fact, I had almost a 1/2 cup when I was done juicing, just from that one lemon.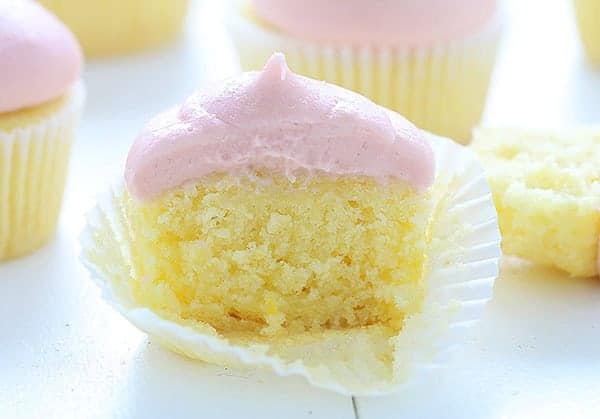 It just so happened that the sun made a brilliant appearance this afternoon, reflecting off the white snow and filling the house with an awesome bright light.
Sitting at the table with the sun warming my back I took that first bite of tart lemon-y sweetness and was almost transported.  I closed my eyes and could almost see the tall blades of grass straining to stand up in a warm summer breeze.
My 1 year old wondered over and started grunting impatiently, perplexed why I would be eating a delicious looking snack and not sharing.  I was tempted, mind you, to keep it for myself.  But knowing just how wonderful these cupcakes were, my selfishness was squashed and I happily shared.
I hope you will make these today and enjoy a little summer-time flavor journey just like I did!