I could not resist sharing images of the sunrise this morning.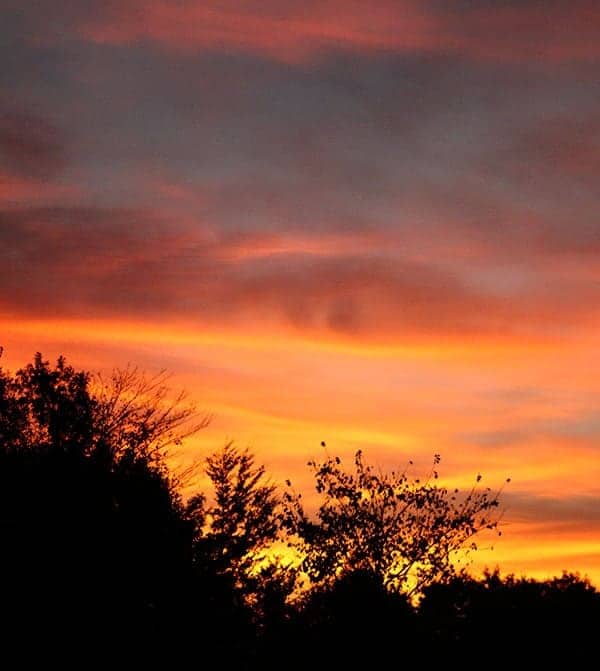 As I stepped out into the cool crisp morning air, its almost as if I could hear the colors the sun was weaving through the sky. They laughed and danced and stretched and paraded about in subtle grandeur.
The peace and joy that overwhelmed me can only be likened to intense love.  It was fulfilling.  It was majestic.  It was awe inspiring.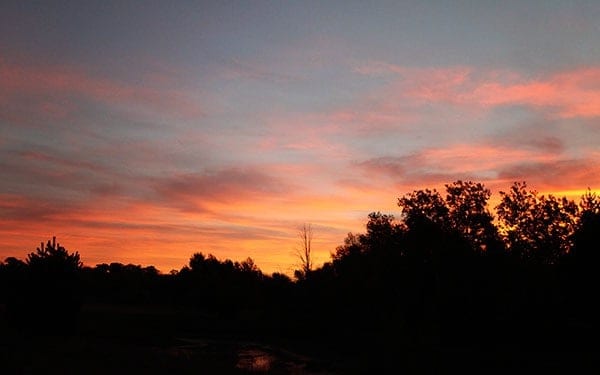 I stopped and prayed and gave thanks to a God who delighted in delighting me.
How lucky I am to get His grace anew every time the sun rises! (Did you know YOU are that lucky too?)