Although her birthday is technically not until today, we celebrated Audrey's birthday over the weekend.
My friend Kristen has this amazing picture of birthday streamers and I knew I wanted to do that for Audrey.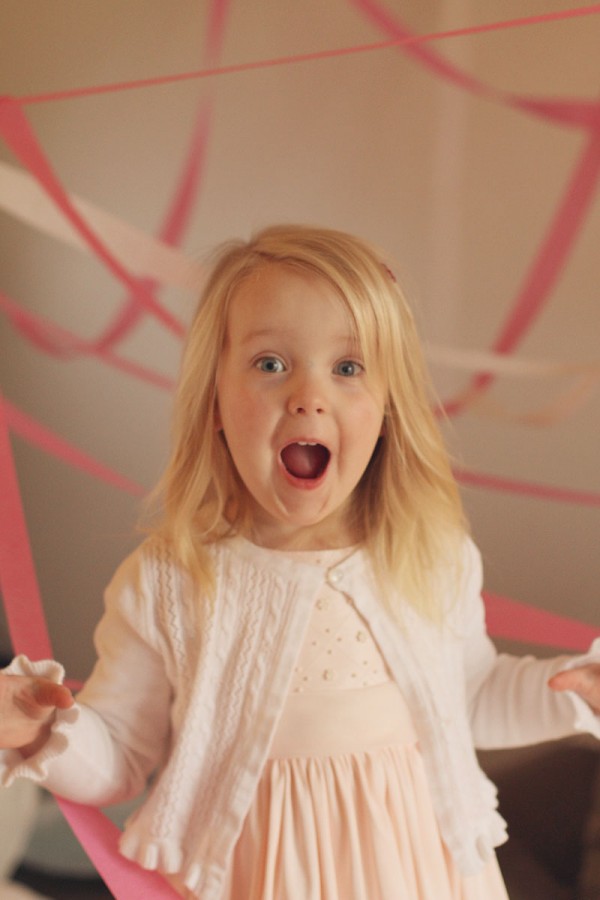 So I spent a whopping $3 and got three rolls of streamers, then taped them up all over the living room.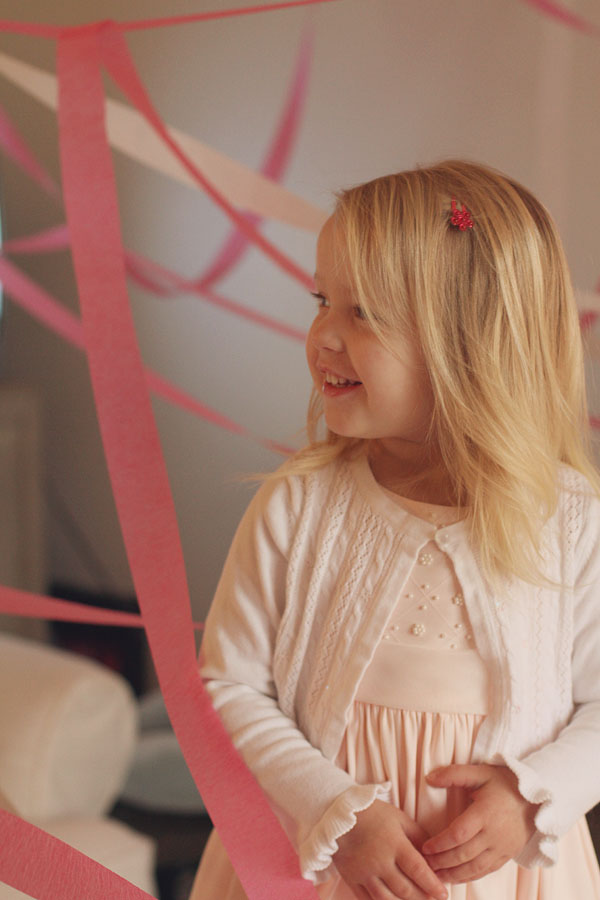 Audrey stood in the center and beamed a beautiful and proud grin at anyone who would walk by.  She was so tickled that it was all for her!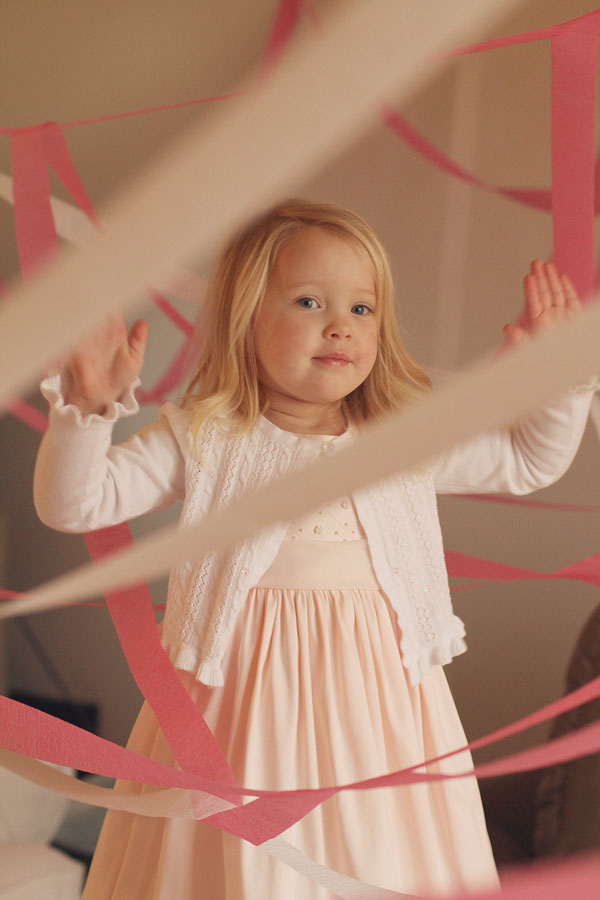 She was dancing and moving like a robot and having so much fun maneuvering through the pink and white crepe paper 'room'.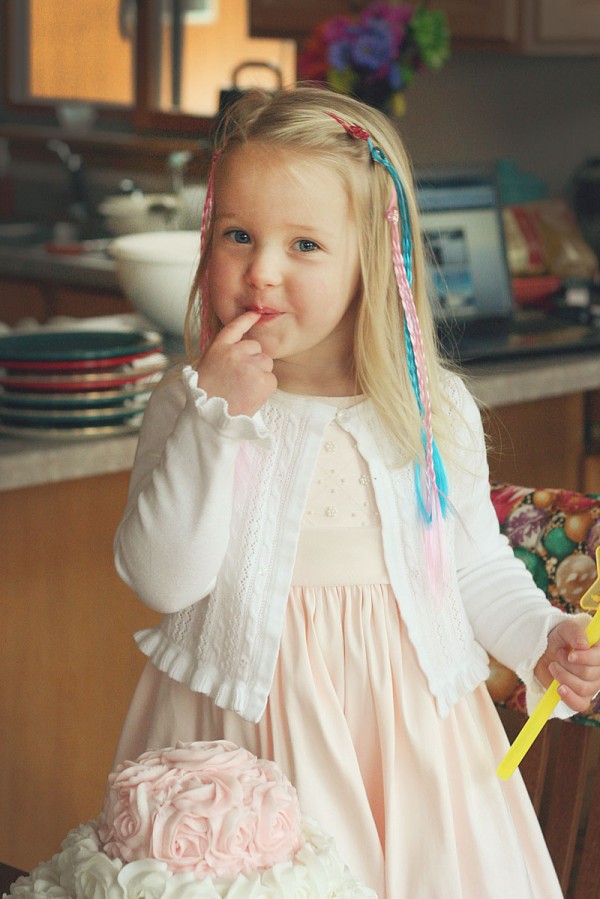 Then we all hopped in the car and met the family over at Grandma's house. Audrey was so excited to see her cake and even steal some frosting!
She is so just like her mama.
If you want to see more of her birthday cake its here!