Our sweet Audrey has a December birthday.
She is destined to share her special day with the red and green accents of Christmas and to recieve the dreaded "two-fer" gifts.
Pin It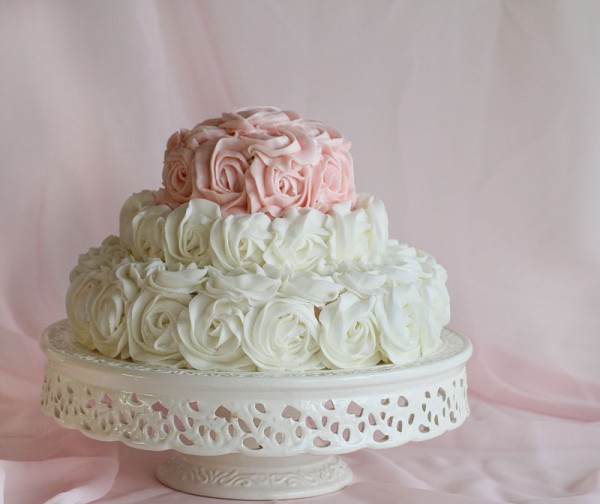 So this year for her third birthday, I wanted to make her a cake that was all about her.
I asked her what she wanted.

MY LATEST VIDEOS
Showed her pictures of cakes from previous years, let her dream and wish to her hearts delight.  It could be any color.  With any embellishment.
She picked the cake with the most possible frosting!
She is clearly her mothers daughter.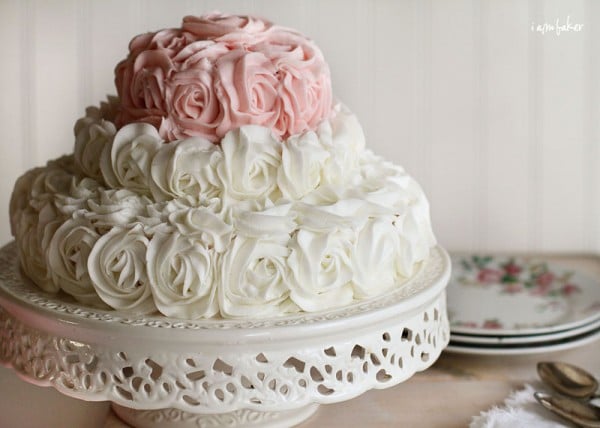 I wanted the cake to do double duty, so I made the top her "smash" cake.  We can remove it when it comes time to eat so she has her very own pink princess cake.  Since the roses are so easy to do, I will bring a bag of white frosting with me and just quick add some to the top before everyone else's pieces are served.  (Here is the Rose Cake Tutorial)
She hasn't actually seen it yet (as I hope to surprise her with it tomorrow) but I hope she likes it!
*****
You can also see my version of a Royal Wedding Rose Cake and the Original Rose Cake!