I felt something funny.
It wasn't weird funny, just felt like something that was a bit abnormal. Almost like a patch of dry skin or a healing wound.
It was just before 4:00am and my brain was in no place to process that it could be anything other than normal.
But as the fog started to lift I realized… this was not normal and I needed to see immediately what it was.
As I stumbled around in the dark looking for my glasses then the door then the hallway… taking slow deliberate steps because my children are still in a lego phase and I don't have a death wish… the truth was starting to dawn on me.
It was a deer tick. I just knew it. Attached. Engorged.
I turned on the light in the bathroom and stood in front of the mirror, rushing to see yet not able to bring my eyes to my stomach.
But yes, there is it. Attached to me.

My breathing stopped and a thousand thoughts came running. Our dear friend's whose daughter has suffered loss of consciousness, near paralysis, fatigue, headaches, vomiting, delusion… all typical symptoms of Lyme's Disease. I frantically tried to remember what they had been doing for treatments. Yolanda Foster came to mind. This beautiful, healthy, organic, crunchy mama at the height of health and wellness completely humbled by the devastating disease. Unable to remember words and thoughts, unable to speak coherently, unable to heal herself with conventional and unconventional methods.
4:02am
I ran to the other bathroom for a tweezers to GET IT OFF of me. It's so small, so embedded, I could not get a good grasp of it with the tweezers. Plus it being on my lower stomach off to the side (and the fact that its hard to see over ginormous boobage) made it hard to grasp.
I finally did and pulled it out. Most of it. I think. The area was red. A small red circle. I looked and looked and tried to see if I had gotten all of him.
But the panic was setting in and my hands started shaking.
This is not how I am supposed to live. With a mentally debilitating and physically exhausting disease. Why hadn't I checked better? How could I let this happen? How was I going to work and raise a family?
4:07am
Sit down at the computer and look up Lyme's Disease. What should I do? Hit the anti-biotics hard? Pray and hope that this tick wasn't infected? Bring the tick somewhere to be tested? Find natural and holistic treatments? Just sit here and contemplate my life?
Realize that in my haste I did not remove the tick properly.
I did not remove the tick properly.
I did not remove the tick properly.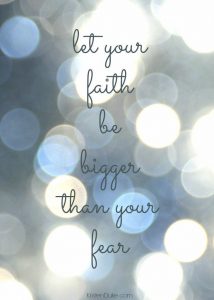 I may have just made everything worse.
So now… I pray.
Sleep is out. Anxiety is in full force and right now the only option does seem to pray. Will you pray with me? That I may have wisdom and make good choices. That I will not let fear drive me.
That I will stay calm.
And healthy.