Some days are just easy to enjoy.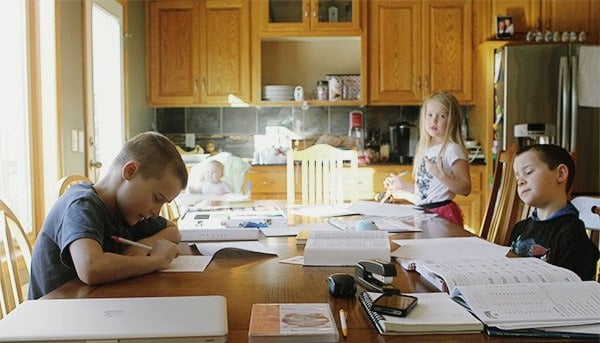 This day was one of those days.

MY LATEST VIDEOS
When I woke up to a clearly defined plan of attack, and set about sticking to it as the sun crept higher and higher in the sky, it was easier to enjoy the little moments.
Why I don't stick to a defined schedule everyday is beyond me, as it is clearly something I benefit from!  But what is even more important, my kids benefit as well.  They perform so well when they know what is expected of them.
On this day our homeschool time and requirements were very clearly laid out.  Like clockwork, the kids would complete a task and move to the next.
It was refreshing and encouraging. (And totally not something that I expect everyday!  I just wanted to appreciate THIS day.)
So, it seems to me, if I want to find joy in my daily routine and set the tone for our home, I need to be intentional about it.
Intentional living.
Better write that on my to-do list.